Aprima Medical Software, Inc
3330 Keller Springs Suite 201
Carrollton, TX 75006
Share: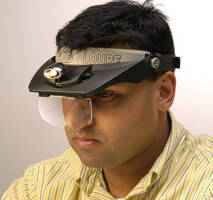 An illuminated magnifier visor is among the most versatile and portable inspection instruments for basic industrial, medical and forensic applications. A set of four clip-on enlargement lenses and lighting choices distinguish the Aven Headband Magnifier as an economical workbench or office tool. It's available in battery-powered models with a top-mounted LED light or 2.2-volt bulb. "These...
Read More »
Rhinoceros software users now have full parametric control over solid geometry consisted of planar and cylindrical faces, including models imported from other CAD systems Novosibirsk, Russia, - LEDAS Ltd., the independent provider of end-user variational design tools, technology components, and software development services for the CAD/CAM/CAE/PLM market, today released an updated beta of...
Read More »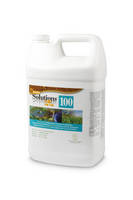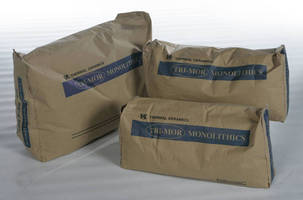 Thermal Ceramics, manufacturer of world renowned high temperature insulation, is excited to introduce the acclaimed Tri-Mor® line of monolithics for the Aluminum, Power and Iron and Steel markets. The Tri-Mor monolithic line of products benefits the furnace or boiler with improved lining life and reduced energy consumption. The Tri-Mor products feature high strength, higher densities and...
Read More »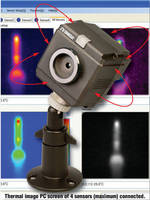 The OSXL-101 is a compact infrared thermal imaging sensor utilizing a thermopile array detector. The OSXL-101 sensor measures realtime temperature and a thermal image up to 300°C (572°F). Ethernet connectivity allows the sensor to communicate with the PC running the application software or customers LAN. The unit has 2256 Pixel Resolution, Built-In Alarms, and a Mounting stand with a...
Read More »
BILLERICA, Mass. - DALSA Corporation [TSX: DSA], a global leader in machine vision technology, today announced the availability of a high resolution model of its BOA vision system, a highly integrated smart camera that comprises all of the elements of an industrial machine vision system. The new BOA M1280 offers superior image quality at a resolution of 1280 x 960 and operates at up to 24 frames...
Read More »
Packaging for reactive adhesives, sealants or resins in small two-part epoxy delivery systems requires only a minimal amount of material to be dispensed at one time. The Adhesive Packaging Specialties' process includes the thorough blending of two-component materials, degassing them to remove entrapped air and then freezing the resin system in a disposable syringe or cartridge. These containers...
Read More »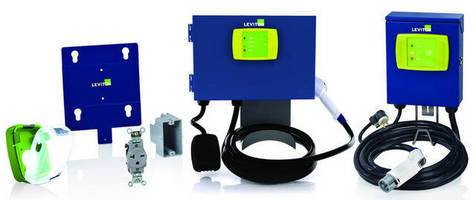 Leviton introduces Evr-Green(TM) line of electric vehicle supply equipment Melville, New York - Leviton announced, today, its entry into the Electric Vehicle Supply Equipment (EVSE) market with a full portfolio of residential charging products. The Leviton Evr-Green(TM) line of EVSEs includes Level 1 and Level 2 residential charging stations. The product line will debut at the Plug-In 2010...
Read More »
New Hyde Park, NY - Techno, Inc. Linear Motion Systems announces their FREE LabVIEW drivers on their Web site, compatible with a variety of Techno controllers and machines. The FREE drivers allow direct control through LabVIEW of the Techno motion controller for pick and place, dispensing, assembly, testing, drilling, routing, welding, inspection and general automation. "Users of LabVIEW can now...
Read More »