Aprima Medical Software, Inc
3330 Keller Springs Suite 201
Carrollton, TX 75006
Share:
MIDLAND, Michigan -- The XIAMETER(R) brand is launching a series of standard high-consistency rubber (HCR) compounds for customers in North America and Europe. Now, customers can get standard HCR compounds for high-voltage insulation, wire and cable, general molding, and general extrusion applications without added customization costs and product development delays. To help determine the exact...
Read More »
Gravity Jack, a venture-funded company, announces that it has created the world's first augmented reality (AR) office indoors. The augmented reality software development studio offers a number of other services, including mobile apps and custom websites. LIBERTY LAKE, Wash. -- Gravity Jack, Inc., an augmented reality developer, announces that it has finished a closed alpha version of its software...
Read More »
AVANTech, Inc. has received a purchase order from Hansa, a subsidiary of Westinghouse, to design and manufacture a mobile radioactive waste treatment system in support of the construction of the Sanmen Nuclear Power Plant in China. Avantech is designing and manufacturing a treatment system with cartridge and deep bed filtration, ion exchange, reverse osmosis, cation and anion exchange. The system...
Read More »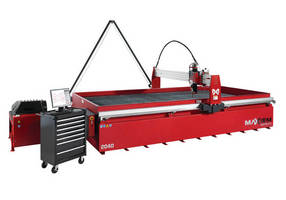 Kent, Washington - In just one short year, the OMAX® Corporation has grown its line of MAXIEM JetCutting Systems to five machine models, with the most recent additions, the MAXIEM 2040 and MAXIEM 0707, to be shown at the company's IMTS booth # N-6228. OMAX first introduced the MAXIEM line in 2009, and the product line continues to flourish and meet customer demands for cost-efficient,...
Read More »
Projection System is an Affordable Upgrade for Classroom Connectivity ST. PAUL, Minn. -- When it comes to delivering lessons, teachers know the best way to get students engaged. In a recent study by The 3M Company,* 72-percent of teachers reported their students were more focused on lessons when delivered with the latest technology, and more than half rated digital projectors among the top three...
Read More »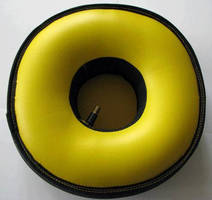 A leading European highway authority has just placed a significant order for Huntingdon Fusion Techniques Limited's (HFT) large inflatable Pipestoppers(TM) The French Authority had struggled to devise a solution, to combat the problem of potentially lethal vehicle fuel spilling into the transport drainage systems following traffic collisions. This possibility could prove extremely dangerous to...
Read More »
POMFRET, CT, - Fiberoptics Technology Inc. (FTI) begins manufacture of LED light source. On August 27, 2010 the first internally generated inventory of the company's medically approved LED light source was logged in, formally marking the start of electronic manufacturing at FTI. "Our new competence will allow us to better serve our customers, control price, and manage innovation; attributes which...
Read More »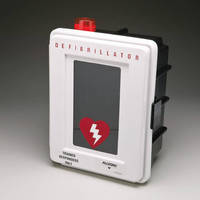 GARDEN GROVE, CA - Allegro Industries adds to their extensive line of Wall Case storage. Seven defibrillator wall cases come in plastic or metal and are all white with prominent defibrillator graphics. The metal cases are constructed with corrosion-resistant steel and feature a door-front window and latch handle. Available in a large or small size, the metal cases are equipped with a battery...
Read More »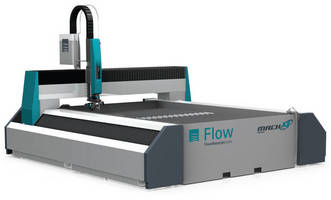 KENT, Wash. -Flow International Corporation will conduct live demonstrations of the Mach 4 system with Dynamic Waterjet® XD at FABTECH held in Atlanta, GA, at the Georgia World Congress Center, November 2-4, 2010 in Booth 2333. The Mach 4 is the flagship of the Mach series and the industry's most advanced waterjet technology. The Mach 4 series combines Flow's HyperJet® pump, rated at...
Read More »