Aprima Medical Software, Inc
3330 Keller Springs Suite 201
Carrollton, TX 75006
Share:
LYON, France, - Bluestar Silicones, Announces the Launch of a New Elastomer Product RHODORSIL(R) MF 175 U SP for September 2010. RHODORSIL(R) MF 175 USP is a heat curing rubber (HCR), manufactured at the Bluestar Silicones plant in St Fons near Lyon. It will also be available as ready-to-use product through Bluestar Silicones' global compounding network called Mix&Fix Centers(TM)". This product...
Read More »
New Standard Supports Intelligent Transportation Systems SUNNYVALE, Calif., -- LitePoint Corporation, the leader in wireless test solutions, is the first to offer a one-box solution that meets the testing needs of 802.11p devices. The IEEE 802.11p(TM) 2010 standard, published in July, defines mechanisms that allow IEEE 802.11 technology, also known as WiFi, to be used in high-speed radio...
Read More »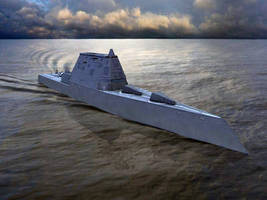 FieldServer Technologies' Gateway will be serving aboard the new Zumwaltclass destroyer (DDG-1000), the latest design in U.S. Navy craft with advanced-technology, multi-mission capability. The Zumwalt-class is designed to operate seamlessly with other naval, ground and land-based air forces in accordance with the Navy's Network-Centric Warfare" concept of operations for the 21st Century. The...
Read More »
In support of our unwavering commitment to be the supplier of choice CJWinter offers a comprehensive line of thread roll products for the Oil & Gas Industry that conform to the API Specification. If you manufacture Sucker Rods, Pony Rods, Sinker Bars or Couplings, in either AISI Grade or API Grade Alloy's, CJWinter is the Best Choice for your thread rolling needs. Sizes available in 5/8", 3/4",...
Read More »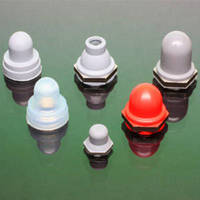 Newark, NJ - A leading manufacturer of pizza ovens in New England recently experienced major problems with contamination of its switch panel controls. The core of the problem was that oil and other substances were penetrating into the lead of the body of the switch causing the switch to malfunction and requiring entire pieces of equipment to be returned to the manufacturer for repair and testing....
Read More »
Demonstrating a proactive approach to continuous improvement, a joint effort was undertaken by Quaker Chemical (NYSE: KWR) and an automotive customer to upgrade the metalworking fluid in a major automotive engine plant to QUAKERAL® 381 SD, a new, more technologically advanced coolant. With the impact of this upgrade, Quaker was able to reduce the customer's processing costs by 25% and...
Read More »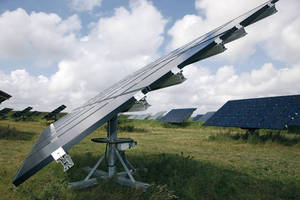 NORD DRIVESYSTEMS motors have been selected to position and securely hold solar panels on photovoltaic plants in Northern Germany. Energy efficiency was NORD DRIVESYSTEMS key success factor as the solar panels track and follow the sun over the course of the day. Intelligent tracking technology from Solarpark Rodenäs GmbH increases the efficiency of photovoltaic plants. It requires robust...
Read More »
Albany, NY, USA: L-Tron Corporation will be exhibiting at the Government Solutions Center from September 22-23, 2010 as part of the GTC East's New York Digital Government Summit in Albany, NY. L-Tron will be displaying innovative government solutions, which include barcode and RFID scanners used for reading, tracking and documenting information on applications such as citations, accident and...
Read More »