Aprima Medical Software, Inc
3330 Keller Springs Suite 201
Carrollton, TX 75006
Share:
ROSEVILLE, Minn.-Horton, Inc. announces a new quick-ship program for select aftermarket clockwise WindMaster-® Plastic Fans. Orders for up to two qualifying fans, processed by 2:00 pm Central Standard Time or 3:00 pm Eastern Standard Time, are shipped on the same day for fans in stock. Fans not in stock will ship in one to two business days. The quick-ship program applies to urgent-service...
Read More »
Having recently collected its third consecutive Service Excellence Award, the team at OK International now has yet another reason to celebrate. The production specialist's MRS-1000 Modular Rework System was recently selected as the recipient of an SMT China Vision Award, having topped the program's hotly contested Rework & Repair category. OK International's SMT China Vision Award was accepted by...
Read More »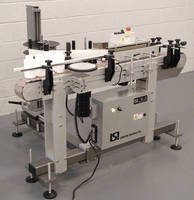 ID Technology announces the new Model 1500i. The Model 1500i is a hearty, economical and compact solution for bottle labeling. It incorporates many features found on more expensive systems, such as calibrated adjustments and a PLC controlled labeling head. This system is the new standard for operations that require a reliable wrap labeler with a large size capability and consistent labeling...
Read More »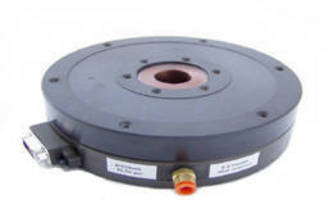 Model RTH-4 rotary tables provide superior angular positioning and are designed to eliminate backlash, friction and wear problems associated with worm, gear and belt drives. They combine axial brushless RotoLinear motoring modules and planar air bearings in a compact, direct drive configuration. Large area air bearings provide sufficient payload stiffness and maximizes performance in respect to...
Read More »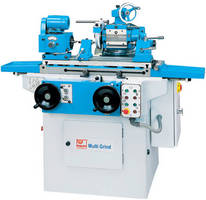 Lincolnshire, IL - KNUTH Machine Tools USA, a leading manufacturer of machine tool equipment, offers the Knuth Multi-Grind for tool and die construction, mechanical production, design processes, laboratories and training. This effective and efficient grinding machine combines all functions of cylindrical, surface and tool grinding into one piece of equipment. The Knuth Multi-Grind machine design...
Read More »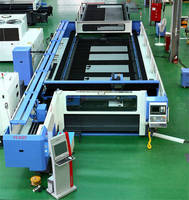 Powered by 2.5, 4, or 6 kW Panasonic laser resonator, FS8025 is flying-optic CO2 laser cutting system with dual 26 x 8 ft shuttle tables. Cutting head can cover entire worktable area without repositioning table in process. Other features include Siemens 840D CNC, Constant Beam Distance System (CBDS), as well as automatic edge detection and sheet axis realignment. Other components include...
Read More »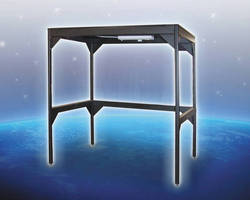 Approximately 8 ft high with 3 x 6, 4 x 8, or 8 x 8 ft footprint, Mobile Environmental Enclosures are equipped with cleanroom curtains on all 4 sides and multi-speed blowers on roof to maintain positive, downward, pressurized airflow, cleaned using HEPA filters. Inside can be configured for workstation or optical table with electrical outlets, lighting, and computer network connections. Sides are...
Read More »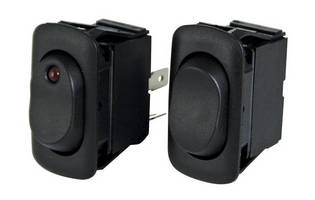 Rated to IP56 NEMA, non-illuminated euro-style rocker switches feature nylon 6/6 wave-like actuator and frame, both designed with drainage system to funnel water away from internal switch components. Each product features snap in mounting that fits into 0.830 x 1.450 in. panel cutout. Switches are available with LED illumination and drainage system.
Read More »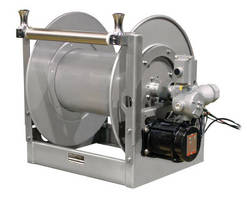 Featuring a heavy gauge #40(-½ in.) chain drive and UL approved Full Circle-® swivel, Series 3900 heavy duty liquid propane gas reel has baked on powder coat finish applied in component form for maximum coverage and corrosion resistance. Optional accessories include direct gear drive, hose boss, hose roller guides, explosion proof motor with junction box, and operating switch.
Read More »