Aprima Medical Software, Inc
3330 Keller Springs Suite 201
Carrollton, TX 75006
Share: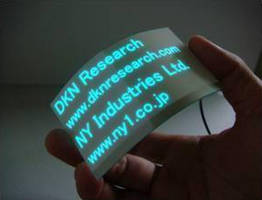 DKN Research, a leading engineering firm specializing in microelectronics and packaging technology, now carries a variety of flexible devices and materials for printable & flexible electronics. DKN Research continues to develop a wide range of screen-printing technologies for advanced thick film circuits, including fine line conductors down to 30 microns, multi-layer circuits with printed via...
Read More »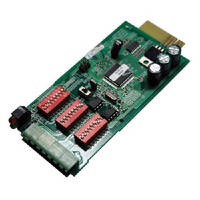 Chicago, IL - Tripp Lite, a world-leading manufacturer of power protection equipment, has expanded its line of network power management hardware with two new products. The MODBUSCARD and RELAYIOCARD enable users to monitor and control UPS systems remotely via MODBUS RTU protocol or contact closure outputs. The MODBUSCARD provides reliable remote monitoring of a UPS system through Building...
Read More »
(Tonawanda NY) Design improvements to Oden Corporation's Servo/Fill-® liquid filling machines sweeten the pot for companies filling honey, syrups, jams, and similar products like toppings, preserves, molasses, dressings, salsas and sauces. These enhanced fillers feature accurate, drip-free filling, no-tool cleanup, and the flexibility to fill a wide range of fill sizes and product viscosities....
Read More »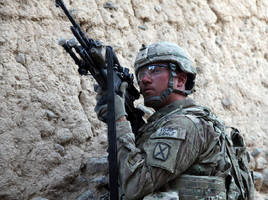 Revision Military, a Vermont-based military eyewear company, has purchased a fifth VISCOpro 1600 system from Cambridge Viscosity. Revision uses the VISCOpro 1600 to control the thickness of a coating solution applied to give the lenses their final protective, scratch-resistant property. The ability to tightly monitor viscosity is key to controlling coating thickness during the final stage of...
Read More »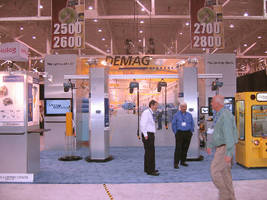 CLEVELAND, OH - Demag will be showcasing its lines of overhead cranes, wire rope hoists, electric chain hoists, workstation cranes, Gottwald port cranes and crane service capabilities at ProMat 2011 in booth #622. The company will be introducing an addition to its popular KBK workstation crane construction kits that increases load capacity and spanning capability. The new track profile can be...
Read More »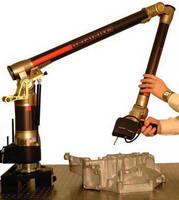 (Coppell, TX) - Engineers and machinists at several United States Air Force (USAF) bases are now using NVision's HandHeld laser scanner to reverse engineer complex aircraft parts, which are then machined to the highest level of accuracy and installed, maintaining USAF planes in peak working condition. Reverse engineering is often required for aircraft that were originally designed without...
Read More »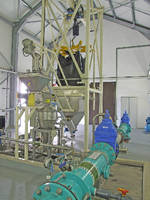 CHARLOTTE, N.C.--- Spiroflow Systems Inc has a long history of supplying dosing systems for the treatment of potable water, wastewater, effluent and sewerage in both industrial and utility applications. Recently, the company expanded and updated its range of powder handling systems so that they are ideally suited to the accurate discharging and metering of water and effluent treatment chemicals....
Read More »
Chem Processing, Inc. (CPI) would like to announce that we have recently achieved Nadcap accreditation for our electroless nickel and cadmium plating processes. Those familiar with the Nadcap program as administered by the Performance Review Institute will understand the rigor of the auditing process and the significance of this milestone in CPI's pursuit of quality. Nadcap, the National...
Read More »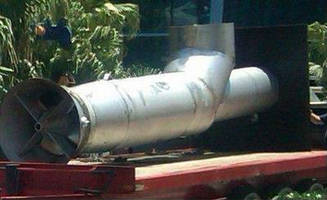 QUOTED, ENGINEERED AND MANUFACTURED IN FOUR WEEKS Pompano Beach, Florida When the flood control pumps in the City of Fort Lauderdale's S-2 storm water pumping station needed to be replaced, city maintenance supervisor Greg Duty knew that FPI Pumps, Inc., an Axial Flow Propeller Pump manufacturer based in Pompano Beach, was the company he could count on. Three of the City's flood control pumps,...
Read More »