Aprima Medical Software, Inc
3330 Keller Springs Suite 201
Carrollton, TX 75006
Share:
Full Scale Prototype Details Technological Maturity and Reduced Risk for U.S. Air Force's Radar Replacement Program EAST SYRACUSE, N.Y. - Sensis Corporation has successfully completed the demonstration of critical technologies for the U.S. Air Force (USAF) Three Dimensional Expeditionary Long Range Radar (3DELRR). Sensis demonstrated the capabilities of its full-scale 3DELRR prototype in a...
Read More »
LAS VEGAS- Microsoft Corp. today announced at 2011 International CES that the next version of Windows will support System on a Chip (SoC) architectures, including ARM-based systems from partners NVIDIA Corp., Qualcomm Inc. and Texas Instruments Inc. On the x86 architecture, Intel Corporation and AMD continue their work on low-power SoC designs that fully support Windows, including support for...
Read More »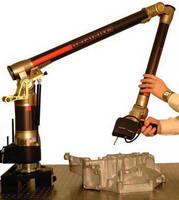 (Coppell, TX) - Engineers and machinists at several United States Air Force (USAF) bases are now using NVision's HandHeld laser scanner to reverse engineer complex aircraft parts, which are then machined to the highest level of accuracy and installed, maintaining USAF planes in peak working condition. Reverse engineering is often required for aircraft that were originally designed without...
Read More »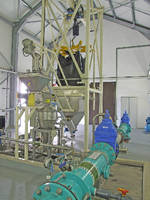 CHARLOTTE, N.C.--- Spiroflow Systems Inc has a long history of supplying dosing systems for the treatment of potable water, wastewater, effluent and sewerage in both industrial and utility applications. Recently, the company expanded and updated its range of powder handling systems so that they are ideally suited to the accurate discharging and metering of water and effluent treatment chemicals....
Read More »
Chem Processing, Inc. (CPI) would like to announce that we have recently achieved Nadcap accreditation for our electroless nickel and cadmium plating processes. Those familiar with the Nadcap program as administered by the Performance Review Institute will understand the rigor of the auditing process and the significance of this milestone in CPI's pursuit of quality. Nadcap, the National...
Read More »
AT&T Now Offers Its Mobile Applications ProntoForms(TM) and Xora on Android DALLAS -- Businesses and organizations are increasingly turning to mobile applications to boost productivity and efficiency, and now companies with proprietary software can better manage those applications when workers are using mobile devices running on Android(TM). AT&T* has extended the reach of AT&T WorkBench to...
Read More »
New Products Deliver High-Performance and Easy-to-Deploy Affordable Solutions that Help Service Providers to Grow Revenue LAS VEGAS - NETGEAR-®, Inc.(Nasdaq: NTGR), a global networking company that delivers innovative products to consumers, businesses and service providers, today announced nine new products for service providers at the 2011 Consumer Electronics Show (CES). Building on the...
Read More »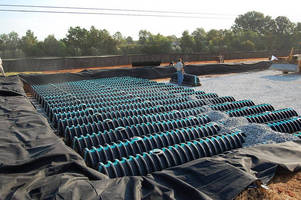 BROOKFIELD, CT - Montgomery, Ala., was slated to get a new 28,000-sq.-ft. Looking Good store, offering men's clothing and sportswear to local residents. The engineers at Larry Speaks and Associates joined the design team to create a stormwater system to detain runoff onsite and release it slowly into a municipal system, as required by the local regulations. As it often happens in urban areas...
Read More »
Hyundai-developed in-vehicle telematics platform incorporates more than 30 innovative connectivity functions and core safety services LAS VEGAS -- Hyundai is set to challenge conventional wisdom in the automotive industry again in 2011 with the introduction of Blue Link-®, an all-new telematics platform exclusive to Hyundai models. This new telematics platform will offer more than 30 unique...
Read More »