Aprima Medical Software, Inc
3330 Keller Springs Suite 201
Carrollton, TX 75006
Share:
TAMPA, Fla., and WOBURN, Mass. - ConnectWise, the leading business management solution designed exclusively for IT service providers, VARs and MSPs announced today that Reflexion Networks, a leader in hosted email services, has added integration of its Reflexion Total Control (RTC), Reflexion Archiving, eDiscovery and Recovery (RADAR) and RTC Encryption services with ConnectWise software. The...
Read More »
Grand Rapids, MI - Blackmer-®, a global leader in positive displacement pumps and reciprocating compressor technologies, is pleased to announce that it has upgraded the 4-inch model of its NP Series Sliding Vane Pumps with optional Electric Heating. The 4-inch model joins the previously upgraded 2.5-inch and 3-inch models, completing Blackmer's line of NP Series pumps with this option. The...
Read More »
ORLANDO, Fla., March 7, 2011 -- Sikorsky Aircraft Corp., a subsidiary of United Technologies Corp. (NYSE: UTX), has added 21 new capabilities to the S-92-® medium lift helicopter encompassing navigational, communications and airframe improvements, the company reported during the Heli-Expo industry show. These new capabilities are enabling our customers to respond to operational demands in...
Read More »
Huntsville, AL - Cabinet NG (CNG), provider of document management and workflow management software, today announced it has been awarded the highest level of Microsoft Partner Network accreditation - the Gold Independent Software Vendor (ISV) Competency - because of its expertise and impact in the technology marketplace as a producer of document management software. Having attained this...
Read More »
Abrisa Technologies an ISO 9001 and ITAR registered company is a global leader in thin film optical coatings, custom glass fabrication, and specialty glass products. Abrisa Technologies will be participating in the 2011 SPIE Defense, Security & Sensing Exhibition to be held in Orlando, Florida, at the Orlando World Center Marriott Resort & Convention Center on April 25th through 29th. To learn...
Read More »
VIENNA - o Philips' Imaging 2.0 Concept Brings Together a Host of New Technology Introductions and Greater Partnership With Radiologists in Mind At the European Congress of Radiology (ECR) 2011, Royal Philips Electronics (NYSE: PHG, AEX: PHI) is ushering in a new era in radiology science with Imaging 2.0, a concept fueled by integration of technology, clinician and patient. Showcasing its...
Read More »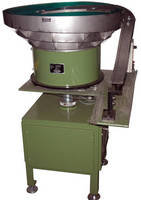 Elscint Automation, the leading Vibratory Bowl Feeder manufacturer from India recently completed a large order of eight feeding systems for a leading multi national shaving products manufacturing company. The scope of supply included a vibratory bowl feeder for feeding of the razor cartridges along with covers, an extra capacity hopper, stands, gravity track with a pneumatic escapement to release...
Read More »
ORLANDO, Fla. --Sikorsky Aircraft Corp. announced today the expansion of the S-92A-® helicopter's operating envelope with approval by the Federal Aviation Administration to execute Category A vertical takeoffs and landings from ground-level helipads. Sikorsky, a subsidiary of United Technologies Corp. (NYSE: UTX), announced the new certification at the Heli-Expo industry show in Orlando. To...
Read More »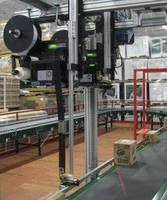 New bar code systems and capabilities increase accuracy and reduce cost PHILADELPHIA, PA - Accu-Sort-® Systems, Inc. announced that it will present several automated bar code system solutions that increase accuracy and reduce cost during the ProMat Show at McCormick Place in Chicago, March 21-24 (booth #2047). The solutions include reliable mid-range laser bar code scanning, affordable...
Read More »