Aprima Medical Software, Inc
3330 Keller Springs Suite 201
Carrollton, TX 75006
Share:
Designed to provide temporary protection of high gloss, smooth or textured polycarbonates and plastics, Surface Guard-® 62 exhibits high tack to provide surface protection during processing, assembly, and shipping, while low peel value provides smooth and silent removal when protection is no longer necessary. It is available in 1-80 in. widths, in rolls up to 15,000 ft., on 1.5 mil linear low...
Read More »
Providing Deleted File Recovery, Complete Recovery, and Partition Recovery modules for different data loss situations, Data Recovery Wizard 5.5.1 enables users to recover deleted files emptied from Recycle Bin, formatted files, and lost partition due to virus, damage, software crash, or unexpected shutdown. Users can export/import searching results and save them for continuous recovery. To...
Read More »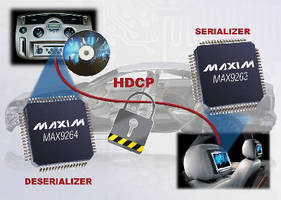 Consisting of MAX9263/MAX9265 serializers and MAX9264 deserializer, Gigabit Multimedia Serial Link Chipset features high-bandwidth digital content protection and forms complete, secure, bidirectional digital-video link for transmission of digital video and audio over single DC-balanced twisted-pair or differential line. Suited for automotive infotainment applications, chipset manages all HCDP...
Read More »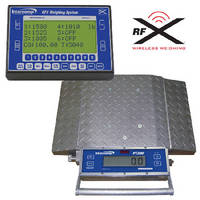 Featuring all-aluminum design, PT300(TM) Portable Wheel Load Scale with RFX(TM) Wireless Weighing is available in capacities up to 20,000 lb. System can determine max weight loads and permitting limits, as well as center of gravity and gross vehicle weight. Powered by 4 AA alkaline, NiMH, or NiCad batteries, scale is available in 2, 4, or 6 pad systems with encryption for secure wireless...
Read More »
Rugged WTS2333C-FRSMM WiMAX antenna operates in 2.3-2.7 GHz and 3.3-3.9 GHz frequency bands with max gain of 2.3-2.7 dBi. Omnidirectional radiation pattern emits power consistently and evenly in all horizontal directions in one plane, and half-wave coaxial dipole design reduces ground dependence, enabling it to work as standalone antenna. With industry standard connectors and cables included,...
Read More »
PTFE membrane is a microporous 'skin' applied to various filter medias to provide extremely high filtration efficiencies even when filtering sub-micron particulate. Its non-stick surface offers the added benefit of excellent dust release on the cleaning cycle under moist operating conditions, or with 'sticky' dusts. Cartridge filters utilizing PTFE membrane media are widely used in the...
Read More »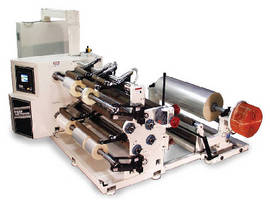 Model SR7000 slitter/rewind is designed for thin gauge films at low tensions. (Neenah, Wis.) - The Model SR7000 Duplex Slitter/Rewinder from REM is designed for thin gauge films, foils and packaging materials. Capable of running 84-inch wide webs at 1500 FPM, the SR7000 model can handle 48-inch diameter unwind rolls while producing 24-inch diameter slit rolls at rewind. Pull rolls are placed...
Read More »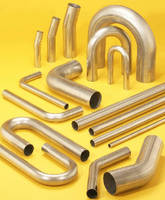 Lancaster, NY: When dealing with custom automotive exhaust system projects for street rods, race cars, etc., it's usually necessary to fabricate the parts you need. To assist you, CLASSIC TUBE stocks a full line of Stainless Steel exhaust tubing parts, available in individual pieces to fit your needs. Straight tubing lengths are sold by the foot up to 20-feet. Available bends include 15-degree,...
Read More »
SERAPID, Inc recently replaced an existing hydraulic stage lift system at the Townsend Center at the University of West Georgia. A four-column SERAPID LinkLift system was installed in place of the hydraulic system at the Townsend Center, which houses the Theatre and Music Departments for the university. The new Serapid lift allows the theatre to be configured for a proscenium stage or orchestra...
Read More »