The Light Side: Robot Hitchhikes Across Canada, a Ride at a Time
August 1, 2014
AI Correctly Orders Beatles' Musical Chronology
Dutch Musician Redefines Log Cabin
Water Filter Can Charge Your Cellphone
When you were young, you were told to never talk to strangers or pick one up -- or was it never let a stranger pick you up? Never mind. If you saw a cute, smiling robot by the side of the road, you would pick it up, and right now there is one getting picked up repeatedly on a 4,000-mile hitchhiker's trek across Canada. As much an experiment in social science as it is one in artificial intelligence design, the hitchBOT is relying on the kindness of strangers to get from Halifax, N.S., to Victoria, B.C. The bot cannot walk or move, but it
can
talk (via a woman's voice), giving instructions to pick it up and drive it to its next destination and conversing with people along the way via speech recognition. Can humans trust a robot on the loose, and can a robot count on humans? The novelty is obviously a big part of hitchBOT, but how about in the future, where AI beings and humans will likely coexist? More important, for now, does hitchBOT know good car-tripping etiquette of when to talk and when not to, and how to deal with those awkward stretches of silence? We'll have to check back on the experiment's results after hitchBOT completes his cross-country journey. The beatnik Canuck was set loose on July 27 by professors David Smith and Frauke Zeller, of McMaster University and Ryerson University, respectively. For one thing, we know hitchBOT won't get robbed, as its attire consists of rubber boots and latex gloves and its body is composed of pool-noodle legs and arms and a bucket for a torso -- except for maybe its batteries, communications electronics, and the LED screens, bearings, and motor inside its transparent cake-container head. Smith and Zeller feel they have equipped their little runaway with enough talk and wits about it to make it all the way to Victoria in one piece. On her
blog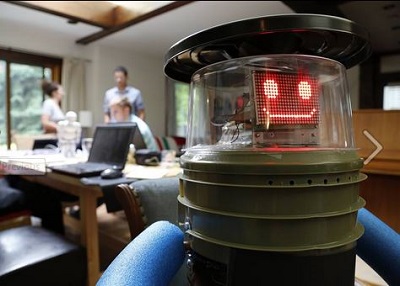 But like any savvy, modern-age entity, hitchBOT has put its most excellent adventure on social media, instagramming
photos
CNN recently caught up with hitchBOT on the run:
http://www.cnn.com/video/data/2.0/video/us/2014/07/30/pkg-moos-hitchhiking-robot.cnn.html
AI Correctly Orders Beatles' Musical Chronology
Notice the headline doesn't say discography. "People who are not Beatles fans normally can't tell that
Help!
was recorded before
Rubber Soul
," said Lior Shamir, assistant professor at Lawrence Technological University. But an algorithm Shamir and LTU graduate student Joe George developed can. If the Beatles die-hard in you is still skeptical, Shamir's and George's new audio analysis technology also correctly determined that the songs on
Let It Be
were recorded before those on
Abbey Road
, even though the former album was the last album released by the Fab Four in 1970. In fact, their algorithm was able to deduce the recording chronologies -- not the order of album releases -- of other groups, including U2 and Queen, by analyzing audio-derived data alone.
The analysis technology was originally developed for the study of whale vocal communication, but perhaps Shamir and George felt they needed a bit more interesting of a study to get into the August issue of Pattern Recognition Letters. Their algorithm demonstrates scientifically how and exactly when the Beatles' and other bands' musical styles evolved.
The artificial intelligence was fed 11 songs from each of the 13 Beatles studio albums released in Great Britain. It converted each song into a spectrogram, and then each spectrogram was broken down into a set of almost 3,000 numeric descriptors representing visual aspects such as textures, shapes, and pixels -- in essence, the songs were turned into pictures. The algorithm then used pattern recognition and statistical methods to detect and quantify similarities between songs and then between albums.
So it easily figured out that the songs on Please, Please Me were like those on With the Beatles and not like those on Abbey Road. The album placement by the algorithm matches the Beatles' discography in some parts but diverges in others, such as correctly putting Yellow Submarine (1969) before the so-called "White Album" (1968). For Queen, the AI distinguished albums before and after Hot Space, the LP that represented a major stylistic shift by the band.
Shamir, who said he is a big fan of the Beatles, noted that this is an example of how Big Data technologies can perform worthwhile studies of information and catalog it in other ways besides universal conventions like album discography.
Dutch Musician Redefines Log Cabin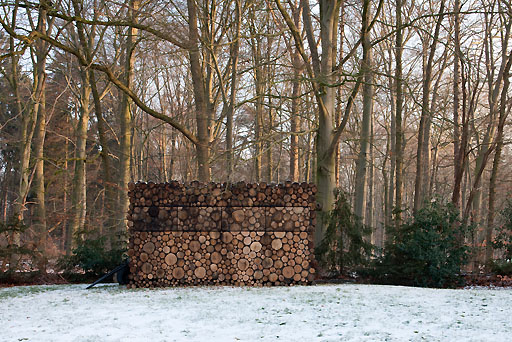 Nestled in Hilversum, the Netherlands, in a pasture at the edge of the woods, is this log house on the right. Or is it?
If you saw this cabin from a distance, it looks like any other wooden abode built by stacks of large cut logs. But a closer look will reveal things about it that seem a little off, such as what appears to be panels cut into the logs. They are, in fact, four window panels that can open up to allow a flood of natural light into the cabin, which reveals a perfectly modern living and study space. The chameleon-like "tree-trunk garden house" is the brainchild of music-entertainer Hans Liberg and architect Piet Hein Eek. Liberg wanted a shack that doubled as his private study where he could get away and feel inspired to write and compose. It only looks like a log cabin on the outside. Within the facade is a four-walled, non-wooden structure with a clean, minimalist, but cozy space furnished with a desk for Liberg's keyboard, some cabinets, and a couch. At night, the lights go on to illuminate the entire interior, as can be seen through the cabin's panoramic windows. The outside of the shack is made of birch, while the windows and shutters were fitted into specially designed frames constructed from plastic and steel profiles. "It sometimes happens that you are asked to produce something you have actually wanted to do for some time," Eek writes of the house in the woods. "As the shack began to take shape, so did the enthusiasm of all those involved in its construction or who saw it." A photo gallery of the cabin can be viewed
here
This can serve as a parable: Never judge a building structure by its cover.
Water Filter Can Charge Your Cellphone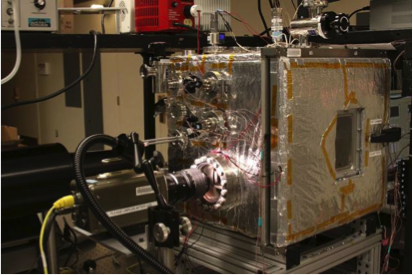 Grabbing energy freely from the atmosphere has long been an ambition of engineers and the power hungry alike. Unfortunately, physics doesn't work that way, and humanity has to work hard or develop massive machines to churn out the power our societies need. While that reality is likely to be with us forever (unless we're completely misunderstanding the fundamentals of nature), a project at the Massachusetts Institute of Technology could hold the key to sapping tiny bits of power from humid areas of the atmosphere. Based on the idea that water droplets can gain an electrical charge when they jump from a superhydrophobic surface during condensation, engineers built a chamber to measure the amount of charge they could generate during that process.
To create their electricity-generating humidity chamber, researchers assembled a series of alternating hydrophobic and hydrophilic plates. As water droplets jump from one plate to the other, an electrical charge is generated. As these charges accumulate, electricity is generated within the humid chamber.
According to the researchers, the chamber's electrical haul was only a scant 15 picowatts per square centimeter of the reactor's metal plates. Although that number is stunted, MIT's engineers note that at least a 70-fold increase in output could be achieved with a few tweaks. If those modifications could be built into a second system, a microwatt of electricity could be expected from an identically sized portion of plate. With that amount of electricity, a typical camping-cooler-sized chamber could generate enough power to charge a cellphone in 12 hours. While the overall energy yield is quite small, in remote parts of the planet such as the Amazon or
Congolian
So sit down, take a load off, and enjoy a tall drink of water. Your phone will be fully charged in half a day.
This article was originally published on Engineering.com