The Light Side: Speaking Two Languages Is Golden
June 6, 2014
World Cup Warm-Up: What You Need to Know
Supply Chain Professional Totally Owns Jeopardy!
Acoustic Tractor Beam Draws Sci-Fi Nearer to Sci-Fact
Time to grab Rosetta Stone if you only know one language but wish to better keep your mental faculties in your golden years. New research shows that people who are bilingual have better cognitive abilities in old age and slower onset of dementia, even if they learned a second language during adulthood. In a new study,
"Does bilingualism influence cognitive aging?"
"Our study is the first to examine whether learning a second language impacts cognitive performance later in life while controlling for childhood intelligence," said lead author Dr. Thomas Bak from the Centre for Cognitive Aging and Cognitive Epidemiology at the University of Edinburgh in Scotland,
in a release
For the study, researchers relied on data from the Lothian Birth Cohort 1936, comprised of 853 native speakers of English who were born, raised, and still living in the area of Edinburgh, Scotland. This control group was deemed "remarkably homogeneous," being English native speakers and of European origin. The participants were given an intelligence test in 1947 at age 11 and retested in their early 70s between 2008 and 2010. Of those, 262 reported to be able to communicate in at least one language other than English. Of those, 195 learned the second language before age 18 and 65 others after age 18. Moreover, 160 individuals knew two languages, 61 knew three, 16 knew four, and 8 knew a whopping five languages. Analysis showed there were protective effects of bilingualism against age-related cognitive decline, and they showed a consistent pattern affecting reading, verbal fluency, and general intelligence to a higher degree than memory, reasoning, and speed of processing. Bilinguals automatically and unconsciously activate both languages, and they constantly need to select, monitor, and suppress linguistic information, which stimulate executive functions in the frontal lobe of the brain. The effects were present in those who acquired their second languages early as well as late. Overall, individuals with high intelligence seem to benefit more from early acquisition and those with low intelligence from late acquisition, but neither group showed negative effects. Knowing three or more languages produced stronger effects than knowing two, so hats off to the multilinguals. "These findings are of considerable practical relevance. Millions of people around the world acquire their second language later in life," Bak said. "Our study shows that bilingualism, even when acquired in adulthood, may benefit the aging brain."
World Cup Warm-Up: What You Need to Know
Soccer is a game played in the suburbs, where a bunch of five- and six-year-old children chase a ball around the field while their parents sip coffee and never say a negative comment about the referee or the opposing team. And everyone must get a trophy. Not so for the World Cup. It's going to be just a tad more intense in Brazil.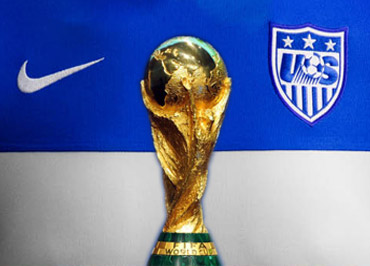 Every four years, 32 national teams compete against each other for the right to lift a trophy and say, "Our country is the best." And starting on June 12, you get to be part of that pride as the United States travels down to Brazil to play "football" in the sweltering Amazonian heat. The World Cup is broken up into eight groups of four teams. In the first round, all of the teams play against every other team in their groups. Using Team USA's group (Group G), as an example, the Americans will play against Germany, Portugal, and Ghana. Each game is worth points in the group standings, which are awarded as follows:
A win gets 3 points
A draw gets 1 point
A loss gets 0 points.
After all of the games, the two teams that have the most points in each group move on to the Round of 16. There are plenty of very interesting statistics that show how widespread and adored soccer is around the world:
The record for most people watching a single World Cup match was in 1950, when Brazil lost to Uruguay. A total of 173,850 people crammed into the Maracana.
Brazil's Ronaldo is the all-time leading tournament scorer with 15 goals. However, Germany's Miroslav Klose has scored 14 and could pass Ronaldo in this World Cup.
Brazil, the host nation, is the world's most successful national team, having lifted the trophy five times.
In 1954, numbers were added to players' shirts. Players with #9 on their backs have scored 255 times. Players with #10 have scored 232 times.
Roger Milla, a retired player for Cameroon, is the oldest player to ever score in the World Cup at 42 years and 39 days of age.
The United States is in the "Group of Death," which means it will play insanely good teams. Many suggest that the Americans will be hard-pressed to get into the Round of 16. As Team USA supporters, here are some tips for you to follow to will the country to victory and help make yourself a greater part of the event -- or avoid looking completely out of sorts:
Yell at the referee on close calls. He's wrong. Always. Except when the Americans score. Then he's totally right.
If the opposing team scores a goal, just yell, "But he was offside!" Or yell, "Handball!"
If the United States is eliminated, support Brazil (they're likely to win it all anyway).
The ThomasNet.com team supports Team USA and wishes the players the very best of luck. Tune in on Thursday, June 12, for the opening ceremony and the first match. The United States' first match, against Ghana, is on Monday, June 16, at 6 p.m. Go Team USA!
This article was written by Jacob Donnelly, product manager of the ThomasNet Jobs
Supply Chain Professional Totally Owns Jeopardy!
Hopefully, Julia Collins' recent 21-episode run on
Jeopardy!
has serendipitously raised the profile of the supply chain management profession besides making her a mini-celebrity. Collins, a supply chain professional of more than eight years, earlier this week was finally defeated on the game show but not before becoming
Jeopardy!
's all-time winningest female contestant and nabbing total (pre-tax) earnings of $428,100. (The game show is pre-taped, so she actually had her run in late January to February.)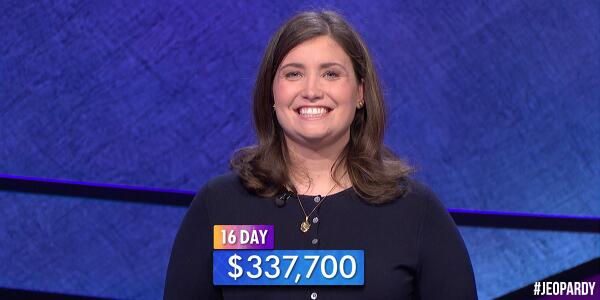 Collins, a 31-year-old Chicago-area resident who has a master's in logistics and supply chain management (SCM) from the Massachusetts Institute of Technology, became the apple of the nation's eye during her 20-episode
Jeopardy!
winning streak, appearing on
Good Morning America
, not to mention
being spotted while out shopping.
Jeopardy!
officials note that Collins will return to the show in the future for its Tournament of Champions, giving her preferred partner status in SCM speak. In addition to becoming the new queen of
Jeopardy!
, she finishes second all-time in consecutive victories and third all-time in total earnings. "I was a little bit exhausted when it was all over, but it was so much fun, and I didn't want it to stop," Collins told the
Chicago Tribune
Collins has added the title of "Jeopardy! Champion" to "Supply Chain Professional" on her
LinkedIn profile
Well, she was wrong because she actually doubled her prediction, but only because she hadn't mastered forecasting tools back then.
Acoustic Tractor Beam Draws Sci-Fi Nearer to Sci-Fact
Over the past 50 years we've watched aliens, star fleets, and a number of other sci-fi entities employ tractor beams. Though the technology seems like nothing more than a fantasy, researchers at the
University of Dundee
Working in collaboration with partners at Southampton University and Illinois Wesleyan University, Dundee researchers used energy from an ultrasound array to pull a 1-cm triangular object from a stationary position toward the beam's source, as told by
Physical Letters Review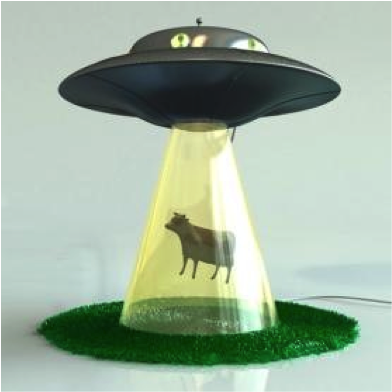 "This is the first time anyone has demonstrated a working acoustic tractor beam and the first time such a beam has been used to move anything bigger than microscopic targets," said Dr. Christine Demore of the Institute for Medical Science and Technology at Dundee. "We were able to show that you could exert sufficient force on an object around one centimeter in size to hold or move it, by directing twin beams of energy from the ultrasound array toward the back of the object." What's more incredible is that the Dundee team designed the acoustic tractor beam using off-the-shelf parts. Key to the machine's abilities was an ultrasound device that's been clinically approved for use in magnetic resonance imaging-guided ultrasound surgeries. While the power and technology required to tow a human or star cruiser is currently out of reach, researchers believe their tractor beam could be used to improve ultrasound-based healthcare in the near term.
This article was originally published on Engineering.com
Top photo credit: Photokanok