Ontario Shop Takes Up Efforts to Produce Skilled Workers
April 16, 2014
Many machine shops in the United States and Canada are working to remedy a shortage of skilled workers. For some, the efforts include linking up with local technical colleges and universities, establishment of apprenticeship programs, and outreach to high schools to encourage students to consider manufacturing as a viable career choice. For most, however, strategies for finding and employing qualified workers are evolving, with management weighing the option of investing to develop those who are willing to learn machine-operating skills and, most important, stick with a training program and an employer.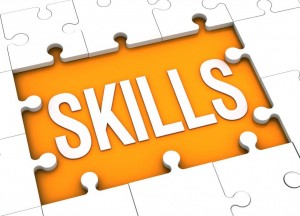 Among those companies that are ramping up investment efforts is
Unique Tool & Gauge Inc.
, of Windsor, Ont., Canada. The company is primarily a moldmaker specializing in the automotive market but runs a machine shop that makes tools and other components. Darcy King, president, CEO, and owner, acknowledges that there is a problem finding qualified workers. "There is definitely a gap in the type of employee and the skills we need," he remarked, noting that it includes shop-floor abilities in the modern age, such as information technology, as well as traditional metalworking expertise. The debate over whether a skills gap exists in North America is intensifying. As demand for manufactured goods increases and the North American manufacturing sector reclaims some of the ground lost to offshore production, most shop owners say they need more qualified workers. Many analysts, however, citing stagnant employment and wage data, say there is no shortfall. The issue is complex but remarkably simple in one key respect: Are machine shops and OEMs readily finding the people they need to be competitive? Based on the experience of Unique Tool & Gauge and others, the answer is no. Unique Tool & Gauge is working to find and train capable employees. Much of its approach is similar to those of other companies and therefore a good indication of what shops should be doing. King focuses his efforts on several areas. One of his most important moves has been hiring a human resources manager to promote the company as a good place to build a career, especially for young workers. The HR manager also liaises with local schools and colleges to develop administrators' awareness of manufacturing's benefits, while seeking to improve the negative image many have of manufacturing and working with the government to train students at the company. To that end, the
Ontario Youth Apprentice Program
brings in four to six students per year to the company. King says Unique Tool & Gauge will also implement its own apprentice program, possibly this year. This would resolve several issues. The foremost is having enough trained employees to take on more work and expand the business. The automotive market is doing well, and King, who employs more than 80, wants to add 30 workers. The need for employees "hasn't affected our ability to get business," he said, "but could eventually affect company growth." One problem he faces here is an aging workforce. As with many other shops, he employs Baby Boomers who are near or at retirement age. These workers will need to be replaced -- ideally while there is time for them to pass on their knowledge to younger workers. King says the average age of his workforce is 40, which isn't bad, but he would like it to be 35. "This is the 800-pound gorilla in the room," he said. "A generation is ready to retire. What are we going to do about it?" King acknowledges that on paper, it shouldn't be difficult to find and train workers. There are many unemployed searching for good jobs in Ontario, along with high school and college graduates who want challenging and well-paying jobs. The jobs that Unique Tool & Gauge and other machine shops offer require basic STEM (science, technology, engineering, and math) skills. However, a certain maturity is also required to view manufacturing not as a job but a career and the dedication to self-advancement to make it so. As King explains, a lot has changed in the past 10 to 15 years. "The work ethic is different. Service jobs are easy - they don't require a lot of training, and at the end of the day a worker goes home," he explained. "The jobs we offer are more sophisticated. We want motivated people who think about what they are doing even when they are off the clock." More skilled people would also reduce the overtime hours King needs from his current staff. He notes that machine shops (and moldmakers) work "crazy hours" as it is. "To keep employees happy and quality up, we want to keep overtime down," said the shop owner. The company pays "above-average wages," King said, and routinely checks government and peer data to "make sure we are more than fair" in compensation. As a result, he believes that Unique Tool & Gauge is well positioned to meet its skilled labor needs once all of its plans and programs are in place. Next time in our examination of the skills gap: those who do not see a skills gap, and why.
READ FURTHER: A Machine Maker Invests to Close the Skills Gap