Industry Crib Sheet: Factory Orders Plummet in August, Sept. Orders Slowed
October 3, 2014
Plus: September Job Growth Comes Back Strongly, August Revised Up; and Trade Gap Narrows Again on Record Exports, Will Drive GDP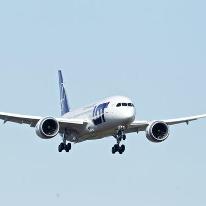 U.S. factory orders plunged a record 10.1 percent in August on a big drop in civilian aircraft and parts, described as payback for July, when orders in the volatile category surged over 300 percent. Meanwhile, the September manufacturing activity gauge by the Institute for Supply Management showed manufacturing expansion weakened in the month as new orders slowed. Dragged down by a 74.3 percent in aircraft orders, durable goods orders fell -18.4 percent in August, following a 22.5 percent jump in July. Orders for motor vehicles and parts, another closely watched gauge, dropped 5.4 percent after rising 7.3 percent the prior month. After a 73.3 percent crest in July, new orders in the volatile transportation category plunged 42.2 percent, according to the latest statistics released by the
Commerce Department
. Excluding transportation, factory orders fell by a modest 0.1 percent, but it was the second consecutive month of contraction in new bookings. The Commerce Department softened July's drop in new orders to 0.7 percent from an 0.8 percent estimate in its earlier report. However, the department said core capital goods orders, which tracks business spending, rose 0.4 percent in August while dipping only 0.1 percent in July as opposed to an earlier estimate of a 0.7 percent decline. Orders for mining, oil field, and gas field machinery led new orders with a 16.2 percent increase, but was counteracted by a 14.6 percent decline in bookings for turbines, generators, and power transmission equipment. Machinery orders grew 0.9 percent. Orders for defense communications equipment jumped 33.9 percent, but demand for computers fell 15.2 percent. Economists had forecast August factory orders to lower 9.3 percent, unsurprising in the wake of July's heady aircraft orders spike that propelled an overall factory orders expansion of 10.5 percent, which went unrevised from the Commerce Department's earlier reading. Still, many economists believe manufacturing has enough momentum to keep the economy growing at above 3 percent in the second half of this year. However,
ISM's September PMI
registered 56.6 percent, a 2.4 percent decrease from August, indicating slower momentum. The new orders gauge of the ISM index also decelerated, tumbling 6.7 points to a reading of 60. A reading of 50 separates expansion and contraction. A separate
manufacturing PMI
published by Markit Economics ticked down 0.2 points to 57.5 in September, also indicating a slip in momentum. Still, manufacturing activity is expected to remain at very high levels, as unfilled orders continued to stack up. Backlogs of durable goods orders in August rose 0.6 percent to another record high, according to the Commerce Department. Manufacturers' shipments, meanwhile, fell 1.6 percent, failing to keep pace with backlog growth. The ISM production sub-index for September edged up 0.1 percent to 64.6, matching a reading last achieved more than four years ago, and has been above 60 for four straight months.
September Job Growth Comes Back Strongly, August Revised Up
U.S. employment growth rebounded sharply in September with 248,000 new positions, surpassing economist forecasts of 215,000 new jobs, according to statistics released by the
Labor Department
. Separately, the national unemployment rate lowered from 6.1 percent to 5.9 percent, falling below 6 percent since the recession. The Labor Department also upwardly revised August's 142,000 payroll gain to 180,000, but it wasn't enough to reverse an end to a six-month streak of growth of at least 200,000 new jobs per month. July's jobs estimate was also raised from 212,000 to 243,000, yielding a total of 69,000 more jobs produced in July and August than previously measured. The U.S. has added an average 227,000 jobs per month through the first nine months this year, up from the yearly average of 194,000 last year. Most economists had remained bullish throughout this year about job growth, even when August figures undershot forecasts, and expect payrolls to continue rising through the end of the year. Jim O'Sullivan, chief U.S. economist for High Frequency Economics, told CBS News that the September gains were strong especially in light of the tendency for initial under-reporting for the month, similar to the way August figures have traditionally been initially measured and subsequently adjusted due to seasonal shifts. JJ Kinahan, chief strategist for TD Ameritrade, said to Forbes after the Labor Department's release that strong jobs growth in business services, construction, and healthcare demonstrated a build  in career-type positions as opposed to short-term jobs. The professional and business services sector added 81,000 jobs in September, while healthcare posted gains of 22,600, and construction tacked on 16,000. After posting big payroll gains in July, manufacturing added just 4,000 jobs and factory employment has remained stagnant since then. Kinahan said growth in career-type jobs usually precedes wage growth in the recovery of the labor market, and economists are still anticipating that wages will start to outpace inflation growth. They continue to point out that weak wage gains this year have been preventing the healthy job numbers from having a further impact on economic momentum. The 2 percent uptick in average hourly earnings over the year, leaving smaller paycheck increases, has cautioned Americans from freewheeling spending, as consumer spending drives 70 percent of the U.S. economy. Joel Naroff, an economist, told USA Today that despite the labor market clearly tightening, wage pressures have yet to materialize. He questioned when businesses will finally start dealing with labor shortages by raising wages and added that stronger economic growth will follow after people have more money to spend. Yet average hourly earnings fell 1 cent in September, and the labor force participation rate edged down 0.1 point once again to 62.7 percent, which is near historical lows, indicating job market slack as more people continue to drop out of looking for employment. The number of people who were working part-time because their hours were cut or they couldn't find full-time work fell another 200,000 to 7.1 million. The number of long-term unemployed remained at 3 million in September.
Trade Gap Narrows Again on Record Exports, Will Drive GDP
The U.S. trade gap in August shrank to its narrowest margin since January as exports reached yet another record level on both capital goods and industrial supplies and materials. Exports climbed 0.2 percent to $198.5 billion while imports only edged up 0.1 percent to $238.6 billion, suppressed by the lowest level of petroleum imports in nearly four years. The national trade deficit decreased to $40.1 billion from a revised July deficit of $40.3 billion, or 0.5 percent. The Commerce Department previously estimated July's trade deficit at $40.5 billion. Through eight months this year, the U.S. trade shortfall is running 4 percent higher than last year. However, the gap shrink surprised economists, who had expected the trade imbalance to widen to between $40.8 billion and $40.9 billion as the momentum of the global economy is slowing down. Exports unexpectedly rose on foreign demand for fabricated metals and telecommunications equipment, notably. The continuing U.S. energy renaissance further eroded the nation's petroleum deficit to $13.1 billion, the smallest margin since November 2010, while imports of crude oil, fuel oil, natural gas, and liquefied petroleum gases plunged. In August, imports of consumer goods such as cell phones and other household goods fell, as did sporting goods. Imported apparel shot up, as did textiles. While lower imports suggest weakened consumption of foreign goods and lower consumer spending, a shrinking trade gap via rises in exports yields a positive contribution to gross domestic product. Economists forecast third-quarter GDP growth to be around 3 percent, sustained on manufacturing, exports, and consumer spending. The GDP rose 4.6 percent in the second quarter on a build-up from  a weather-affected first quarter, and exports have continued to expand since May. The U.S. cut into its trade imbalance with China in August on a rise in exports and drop in imports. The trade imbalance with China shrank 2 percent to $30.2 billion. The nation's trade gap with the European Union significantly lowered by 18 percent, and the trade shortfall with Japan also closed by a big margin.