Industry Crib Sheet: April Industrial Production Tumbles
May 19, 2014
Metalworking Equipment Demand Returns with Bang
Small Business Confidence Peaks Precariously
U.S. industrial production in April
fell a sharp 0.6 percent
Economists rationalized that the 5.3 percent drop in utilities and 0.4 percent decrease in manufacturing represented normalizing conditions as both sectors pull away from the winter disruption and into a more stable second quarter. Following weather-caused delays, manufacturing had witnessed the biggest back-to-back monthly gains since 2010 in February and March, as the Federal Reserve upwardly revised the sector's March output from 0.5 percent to 0.7 percent and its February output from 1.4 percent to 1.5 percent. Total industrial production, which is the output at factories, mines, and utilities, in March was revised from 0.7 percent to 0.9 percent. But the April decline was steeper than the 0.1 percent decrease that economists had forecast. The growth in mining output fell from 2 percent the previous month to 1.4 percent. Output of computers and electronics decreased 0.4 percent. "Manufacturing is back at a more sustainable level; it'll do OK," said Stephen Stanley, chief economist at Pierpoint Securities, in a
Bloomberg report
Although there was negligible movement in the nation's gross domestic product in the first three months of the year, analysts expect second-quarter GDP growth of 3 to 3.5 percent, citing strong fundamental indicators in the economy, such as consumer spending and business confidence and broad-based job growth across many industries. "The first quarter was tough for lots of temporary reasons, but vehicle sales and big-ticket items are growing, and the retailing field has been better," said Mark Zandi, chief economist of Moody's Analytics, on a call with ThomasNet News last week. Retail sales in April ticked up 0.1 percent after growing 1.5 percent the prior month, in a Commerce Department report. Zandi added that transportation sector activity will be a bellwether. The production of aerospace and transportation equipment was among the bright spots in the Fed's April report, expanding another 1.3 percent following 1.9-percent growth in March. Year-over-year, output in the category is 4.2 percent higher. The output of motor vehicles and parts grew 0.1 percent, while home electronics production expanded 0.4 percent and appliances, furniture, and carpeting rose 0.8 percent. Consumer goods, overall, declined 1.3 percent. The report showed that business equipment production tumbled by 0.5 percent, dragged down by a 1.3 percent contraction in industrial equipment. Machinery manufacturing fell 1.6 percent, as did the output of primary metals.
Metalworking Equipment Demand Returns with Bang
U.S. demand for metalworking machinery roared back in March from a slump at the beginning of the year, as orders for machine tools surged 38.5 percent, and metal-cutting tool usage also rebounded by expanding 7.8 percent in the month after similarly low activity at the start of 2014. Machinery investments according to March's United States Manufacturing Technology Orders (USMTO) report produced by the
Association For Manufacturing Technology
The significant March increase also reflects the combination of pent-up demand by both consumers and businesses after a brutal winter and recent momentum in capital equipment expenditures by manufacturers. The pace of
auto sales
"As these figures indicate, along with strong readings for the PMI, durable goods order, and motor vehicle sales, manufacturing continues to be a leader in economic growth," said AMT President Doug Woods. "It's noteworthy that this was the strongest month for orders since September 2012." Woods had anticipated a soft first quarter for machinery sales, unsure whether manufacturers would loosen purse strings after a tight winter or continue to delay orders until later in the year. The AMT-produced
International Manufacturing Technology Show
The strong USMTO numbers in March also helped the year-to-date orders total of $1.2 billion to pace ahead of last year's quarterly total by 0.9 percent. Strong gains in machinery investment were seen in the eastern parts of the country. March U.S. cutting tool consumption totaled $171 million, following $157 million in February, according to the Cutting Tool Market Report compiled by AMT and the United States Cutting Tool Institute, closing the first quarter on a strong note, according to Brad Lawton, chairman of AMT's Cutting Tool Product Group. Because cutting tools are replaced relatively frequently and have much shorter lead times than machine tools and other capital equipment, their consumption is a more direct indicator of current manufacturing activity and output. Lawton added that March's figure was "in line with some other key industry indicators" and that "[r]obust machine tool orders and a moderate increase in the
industrial production index
Small Business Confidence Peaks Precariously
Optimism among small business owners is at its highest since the end of the recession, but the sentiment could be short-circuited by continuing uncertainty around health insurance and energy costs, taxes, and government regulations, according to the National Federation of Independent Business (NFIB). The latest NFIB
Small Business Optimism Index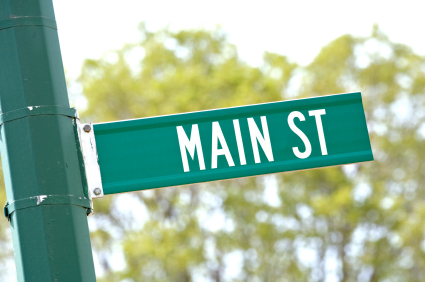 He added that Washington "remains in a state of policy paralysis," as lawmakers are not expected to budge from their partisan stalemate with the approaching midterm elections. "Most of the policy changes that would improve small business owners' views of the outlook won't happen," he said. In April, the net number of small business owners that reported higher nominal sales in the past three months continued to improve, rising 4 points to a net -2 percent. Expected real sales volumes fell 2 points to net 10 percent of owners after gaining 9 points in March, however. Sales, while improving, remain historically weak, the report says. Despite a net 9 percent of owners expecting the economy to worsen than improve, some are pushing ahead with their plans to expand payrolls and make capital investments to their businesses. The percent of owners planning capital outlays in the next three to six months marginally increased by 1 point to a net 25 percent. Owners looking to hire rose to a net 8 percent on a 3-point improvement. Businesses increased employment by an average 0.07 workers in April, which NFIB says was weaker than March but a seventh straight positive month and the best string of gains since 2006. Still, businesses were having trouble hiring, as the number of owners with job vacancies rose 2 points to a net 24 percent. Some 41 percent reported few or no qualified applicants for open positions in the last three months, while 51 percent hired or tried to hire. Both taxes and government regulations and red tape continued to be the top problems for small businesses, according to the respondents, over sales difficulties. "As long as small business owners continue to have negative views about the future, the 95 number may fade," Dunkelberg said.