Why is Workplace Stress on the Rise?
April 9, 2013
Most American employees are stressed out, with unreasonable workloads and wages becoming growing issues.
In 2012, 73 percent of Americans surveyed for a Harris Interactive Work Stress Survey indicated that they were stressed by at least one thing at work, but one year later, that percentage has grown to 83 percent. Only 17 percent of respondents said that "nothing" about their jobs stressed them out.
What are the reasons for such a high stress rate?
According to 1,019 employed adults surveyed on behalf of Everest College, top stressors are low wages and unreasonable workloads (14 percent). As previously reported on IMT Career Journal, some professionals say that employer expectations have risen while wages have declined — factors that add to both stress loads among workers and the employment gap. According to the Harris survey, additional stressors are annoying co-workers and commuting, both at 11 percent, followed by working in a job that is not in a chosen career (8 percent). Less significant stressors include poor work-life balance (7 percent), lack of advancement opportunities (6 percent), and fear of getting fired (4 percent).
"Americans have plenty of reasons to be optimistic, but anxiety among employees is rooted into our working lives, and it is important to understand new and better ways of coping with the pressure. One such way is going back to school to receive the necessary education to find a new career that will make you happier and, hopefully, less stressed," said John Swartz, survey spokesman and regional director of career services at Everest College.
By gender, more women (18 percent) indicated that low pay is the most stressful aspect of their jobs than men did (10 percent), whereas male workers cited unreasonable workloads as their greatest stressor (14 percent).
Insight into gender stress differences comes before National Equal Pay Day on Thursday. This month, President Barack Obama declared that the day will recognize the pay disparity between genders, citing that although women make up nearly half of the workforce, they earn "23 percent less on average than men," according to the Daily Caller.
For more details on top stressors, click here.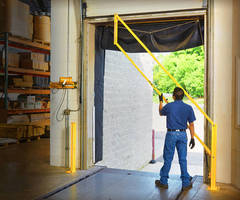 Safety & Security Equipment
Industry Market Trends