Product Spotlight: Made in America LED Lighting
October 14, 2010
Schreder Lighting US is launching their new energy efficient LED luminaires that are produced in their newly opened facility in Addison, IL.
The Alura LED is the companies next generation of lighting that looks to deliver "The Right Light" by offering high-performance, technological solutions that make this light source a valid alternative to traditional sources. The LED-equipped Alura features:
Innovative molded acrylic optic design
Efficiency and visual comfort
Type 5 Distribution
Color Temperature of 6000K with Neutral and Warm White options
Optical compartment designed with an IP66 tightness level
The optical system consists of 4 high precision molded acrylic lenses that collect and direct, with precision, the light emitted by 40 x 1W white LEDs to significantly reduce glare. The symmetrical distribution of the 40W Alura LED is similar to a 70W MH-T6 similar luminaire. The Alura LED is suitable for outdoor environments such as parks, playgrounds, shopping centers, or landscape applications.
Schreder Lighting US opened their new manufacturing facility earlier this year outside of Chicago. The ISO-certified facility features manufacturing, prototyping, warehousing, distribution and semi-automated assembly.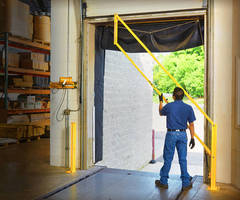 Safety & Security Equipment
Industry Market Trends