Green Jobs Website Debuts in California
September 28, 2010
The Environmental Defense Fund has launched Green Jobs California, a comprehensive resource for job seekers and guidance counselors that want to join or learn more about the state's emerging green economy and includes thousands of business, institutions, and organizations throughout the state.
The multimedia site offers more than just a listing of available jobs. The Green Jobs Guidebook is a searchable database that allows the user to search job categories based on salary and experience.  There are three company profiles that showcase very different green industries and explain the role they have in the future of business.
"This one-of-a-kind website is a dream come true for job seekers who want green careers," said Erica Fick, a clean energy fellow at Environmental Defense Fund. "The goal of Green Jobs California is three-fold: to inspire people to pursue a career within the green economy; connect them to the training they need; and expose them to online resources, including job boards that will help them start a green career in their chosen field of interest."
Another nifty feature of this site is the documentary "Faces of Green Jobs".   Illustrating the breadth and diversity of California's growing green economy, the film features in-depth profiles of Californians working in solar energy, conservation, recycling, energy efficiency, and sustainable fashion design.  Putting a face to green jobs, this documentary brings to life exciting opportunities in the clean economy.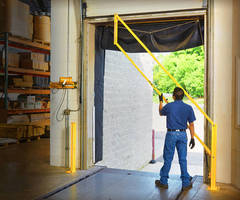 Safety & Security Equipment
Industry Market Trends