Health Food Company Reduces Packaging
December 21, 2010
Making healthy food is good but making healthy food that comes in packing that is healthy for the environment is even better. And that is what the Kashi Company is trying to do. The company is reducing several of its packages by as much as 12.4%.
This reduction in packaging reflects the company's commitment to evaluating and improving the environmental and social aspects of their business. Looking to create a legacy of sustainability and health, the new packaging initiative has reduced the physical packaging of select Kashi foods without reducing or changing the volume of food in each package.
The packaging changes include:
12.4% less packaging on all varieties of Kashi TLC® Crackers
4.6% less packaging on Kashi TLC® Fruit & Grain Bars
10.9% less packaging on TLC® Chewy Granola Bars
3.9% less packaging than previous boxes of Kashi GOLEAN Crunch! ® Honey Almond Flax cereal
3.9% less packaging for Kashi GOLEAN Crisp!™ Toasted Berry Crumble cereal boxes
The company states that the calculations were determined by weight versus previous packaging design.
"The Kashi family is always working on new ways we can provide people with better foods, as well as make changes that will help keep our natural surroundings intact," said Jeff Johnson, senior nutritionist and natural lifestyle expert.  "We believe that a healthy lifestyle isn't just about food, and we are excited about the long-term benefit that our new packaging changes will have on the environment."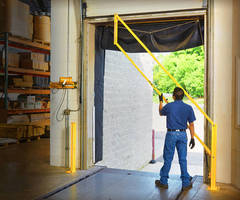 Safety & Security Equipment
Industry Market Trends