5 Ways to Incorporate Millennials Into the Manufacturing Workforce
November 6, 2014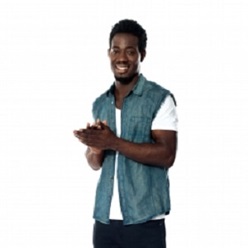 Manufacturing continues to grow in the United States. Whether it is the result of increased demand from the "Buy Local" movement or the shift to investing in a more "homegrown" manufacturing base and workforce, manufacturing has increased steadily over the past 18 months and generated opportunities for high-quality, skilled employment. Yet these opportunities require a different skill set than previous manufacturing positions. Today's manufacturing jobs require employees to be computer-savvy multitaskers able to transfer seamlessly between processes within the organization. These jobs sound like perfect fits for the Millennial workforce, but many organizations are hesitant to hire Millennials. What's more, many Millennials aren't interested in working in manufacturing. Employers' perceptions of Millennials are that they are not willing to work hard to move up in the company and that they are more focused on themselves than on their jobs. Millennials, on the other hand, consider manufacturing jobs to be unglamorous, boring, dirty, and tedious. As the current manufacturing workforce moves closer to retirement, manufacturing organizations have to start considering the hiring of Millennials now. So what can manufacturers that are hesitant do to make Millennial new hires a productive part of the team and encourage the next generation of workers to consider manufacturing positions?
1. Create an internship program.
Perceptions about manufacturing jobs cause many Millennials to look elsewhere for employment. An internship program for college or high school students can give potential employees a look at what really goes on inside a manufacturing facility. This also gives employers a real-time look at the generation's work ethic.
2. Give Millennials mentors.
Pair a new Millennial employee with an experienced peer employee. This will give the new employee someone to go to with questions or concerns. Mentorships also facilitate knowledge transfer for both participants. The new employee gains much-needed job knowledge, and the seasoned employee learns what a Millennial can bring to the table and encourages and inspires the new hire.
3. Encourage creativity.
The Millennial generation likes to approach problems creatively. Millennials have a tendency to solve a problem from a new perspective. This innovation can, in turn, stimulate and inspire other employees to change the way they solve problems. Millennials will need support, encouragement, and feedback on a regular basis to keep them focused and on target.
4. Facilitate a team environment.
The perception of Millennials is that they are "me"-focused instead of "we"-focused. This is actually incorrect. This generation values peer relationships as a means of learning and changing the communities in which they live. So make sure that they are included in a team. Not only will they feel like contributors, but it will also allow for that necessary knowledge transfer from pre-retirement Baby Boomers.
5. Partner with local schools.
Consider approaching the schools and universities in your community and offer tours of your facility or create a "Job for a Day" program to get the next generation interested in manufacturing at an earlier age. Many Millennials won't even consider a manufacturing job based on outdated perceptions. Today's manufacturing jobs are nothing like those of a generation ago. It is important to get the word out to potential employees about these new and exciting changes. Manufacturers need to change that perception for not only Millennials but all future generations. By letting the community and potential workforce know about these changes on a regular basis, emerging job-seekers can learn early on about the benefits of working in manufacturing. These children are the future workforce, so manufacturers can't afford not to spark their interest early on.
Photo credit: stockimages at FreeDigitalPhotos.net
Since 1985, Michelle Benjamin, founder and CEO of Benjamin Enterprises and Pivot Partners, has provided a broad range of workforce solutions to industries and government at all levels. Her clients have ranged from corporate giants like Anheuser-Busch, Kohl's Distribution, Consolidated Edison, General Electric, Entergy, and United Parcel Service. Services can include strategic process enhancements, workforce optimization to increase productivity and the capabilities of employees, and operations improvements. To reach Michelle, contact her at mbenjamin@BenjaminEnterprises.com or (800) 677-2532.