Engaging Millennials in Manufacturing Takes Early T.E.A.M. Effort
June 5, 2014
At the annual Technology Educators and Manufacturers Summit hosted by the Fabricators & Manufacturers Association, both manufacturers and school administrators said they need to work closer together on curriculum development and apprenticeships in preparing students for jobs. But engagement of students at the high-school level is not even enough anymore.
A majority of the U.S. workforce is about to clock out for the last time, and that's leaving industry and educational institutions scrambling to find out who will replace the Baby Boomers as they retire.
That was the prime motivator for the first Fabricators & Manufacturers Association's
Technology Educators and Manufacturers (T.E.A.M.) Summit
In her keynote, Diane Thielfoldt, co-founder of
the Learning Café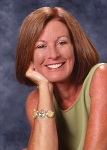 Who will replace them? It's not going to be Generation X, who were born between 1965 and 1976, because there simply aren't enough of them. Further complicating the matter is the fact that Gen X women are showing greater tendencies of leaving the workforce in favor of raising families or other non-work-related endeavors, Thielfoldt added. That leaves the Millennials, 83 percent of which admit to sleeping with their smartphones, according to Thielfoldt. They are a different breed. "They admit that they don't have the same beliefs about work as older generations," she said. To be successful in the manufacturing environment, Millennials need "fast and frequent" feedback, Thielfoldt said. They need coaching. They require schedules of work activity to be laid out in front of them. They want to be challenged. It sounds a bit like micromanaging, but in the end, this type of interaction with Millennials works well, she added.
On the Metal Fabricating Front
During a panel session featuring manufacturers that are actively looking to bring younger workers into their facilities, all admitted the necessity of reaching out to not just community colleges, but also elementary, middle, and high schools. In short, the manufacturers -
Shickel Corp.
"We feel it's important to get teachers and counselors into our facility because we find that their perception of manufacturing is not always what is actually out there," said Jeff Stapel, Shickel's human resources manager. To be fully effective, the panelists agreed manufacturing companies have to be committed to more than just an occasional tour. For example, these manufacturers provide advisers to local technical training programs, have representatives actively interacting with technical curriculum developers at nearby community colleges, provide judges for activities such as
SkillsUSA
READ MORE: Supplier Management Skills Gap: What Manufacturers Need to Succeed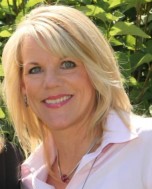 What seemed to emerge as a point of concern among the panelists was that many of these efforts are targeted at high school and post-secondary students, when, in fact, most of those young people probably have already dismissed manufacturing as an intriguing occupational option. They are beyond the point of really being influenced, according to Lori Tapani, Wyoming Machine's co-president. She noticed this in a
Women in Technology
"What we have found is that if you want to reach out to the girls, you have to do it in middle school," she said.
On the Technical Education Front
The
Ogden-Weber Applied Technology College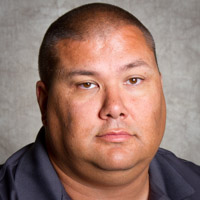 For example, as part of the OWATC's CNC Operations 1 curriculum, the student must complete projects that reflect accuracy in terms of correctly reading blueprints, properly deburring and measuring, and conducting a complete final inspection. The student has two attempts to make the "article," as machining program coordinator Bret Holmes called it, and if the pupil isn't successful during those two attempts, he or she has to consult the instructor. Also, this particular program has open enrollment. An orientation program is held every Monday. As a result, the program is filled with people at different stages of the curriculum, all working at their own pace. The students set their own schedule and don't have many excuses if they aren't staying on top of their coursework, Holmes said. The OWATC curriculum helps to produce skilled workers at three machinist levels: 1, 2, and 3. Holmes said that many students don't advance to the second and third levels, as they have job opportunities with nearby manufacturing companies after they complete the first level of training. In some instances, high school students have completed the Machinist Level 1 curriculum but have to wait until accepting full-time jobs because they have yet to graduate from high school.
JD Machine
READ MORE: Finding Ways to Recruit and Develop Skilled Talent
"A big reason for our success is the ability to access skilled workers, and that is made possible because of the relationship with Ogden-Weber," said JD Machine President Matt Wardle, who has been involved with the college's manufacturing technology program for the past 20 years. In fact, his son is halfway through the school's machinist program.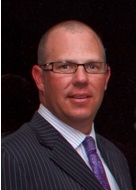 Wardle said JD Machine's relationship with its local community college is good not just for its business but for local industry, too - even those manufacturers that may not be engaged in supporting the school's educational efforts but still benefit from hiring its graduates. "At JD Machine, we feel a responsibility to get the word out about the great opportunities in the skilled trades," Wardle said. The opportunities will be there for workers in the future. Todd Bingham, president of the
Utah Manufacturers Association
"They have to come from somewhere," he said.
Top photo credit: luigi diamanti at FreeDigitalPhotos.net
READ MORE: THOMASNET NEWS AT 2013 T.E.A.M. Summit
Dan Davis is editor-in-chief of The Fabricator