Supplier Management Is Inflecting from Cost to Strategic Innovation
June 4, 2014
Amid a redefining period for supply chain managers, they are being tasked with providing additional value along with continued organizational cost reduction. One way to accomplish this is more engagement of strategic suppliers and collaborative work with those suppliers to achieve product and service innovation. "You can't save your way to success." That could sum up, in a nutshell, the fundamental change that is occurring in the role of supplier management, says Chris Sawchuk, principal of the global procurement advisory at the
Hackett Group
Sawchuk is just one of many analysts and observers seeing the supply management function at organizations tangibly shifting from predominantly tactical cost-reduction toward strategic management and innovation. While supplier innovation has matured from concept to real business strategy, it is reverberating ever louder, with more evidence of it happening beyond just top companies. According to Sawchuk, strategic relationship management will eventually be an understood and embedded part of supplier management. "We are past the early adopters and are moving up the bell curve," Sawchuk said of supplier innovation, in a recent interview with ThomasNet News. Make no mistake, though; cost savings will still be a main priority for supply management professionals. But Sawchuk sees an "equalizing between savings and other functions" at supply, sourcing, and procurement departments. The functions he refers to are improving supplier performance, mitigating a company's exposure to risk, and linking internal processes to supplier capabilities in order to stimulate innovation -- all of which come from proactive and collaborative partnerships. Hackett Group predicts that in three years, supplier relationship management will out-deliver sourcing in terms of monetary value as a percentage of total spend. Today, those numbers are 4.13 percent for sourcing and 3.43 percent for supplier relationship management, but they are expected to flip around to 3.37 percent and 4.06 percent, respectively. In this "redefining of value" for supply management, Sawchuk says "architecting the supply base" and managing entrusted suppliers in collaborative situations are fast becoming supply chain practitioners' focal points. He says big companies in a number of industries are already doing this, such as creating supplier innovation centers and supplier events to spark new product and business ideas. Carmaker Ford, as one example only, has an entire infrastructure and well-publicized ecosystem for supplier-enabled product development. But supplier innovation comes in many forms and flavors, and smaller companies are looking at targeted collaborative opportunities after they have identified the areas of their business that would benefit the most. Mark Fortney, area vice president for
Staples Advantage
Fortney says suppliers of all walks and types are fully aware that they have to start focusing on mutually beneficial innovative partnerships with buyers. "Suppliers are taking things beyond price," he said, especially in industries that are consolidating. "They now have to drive hard value, ideas, and concepts." In the Hackett Group's 2014 Enterprise Key Issues Study, organizations responded that product or service innovation plus innovative business models or go-to-market strategies were the top two strategic business needs, garnering respective 46 percent and 33 percent of responses to the question of management priorities. The goals of this innovation-led growth are to raise revenue levels and improve margins and profitability, which dominated responses to the question of financial priorities, at 66 percent and 61 percent, respectively.

Sawchuk says this is happening because the benefits of traditional cost-reduction methods are mature and waning, pointing to declining savings in industrial (commodity) materials and energy spend management, as two examples. As a result, companies are looking for top-line growth from supply chain operations, and they see supplier-enabled innovation as a way of obtaining it. "It will become more and more visible over time as traditional cost-saving methods become more challenged," Sawchuk said. "Enterprises are worried about growth." In the realm of supply management's top responsibilities in 2014, strategic sourcing is still ranked number-one, but "supplier relationship management programs and processes" is among the top five capabilities that supply chain and procurement practitioners are being judged on. Moreover, the Hackett Group study shows that the top two dimensions of supplier relationship management where practitioners want to get better are innovation and supply assurance/risk mitigation -- surpassing quality and cost/price reduction. "As supply chain professionals, we are all risk managers," said Rose Kelly-Falls, senior vice president of supply chain risk management for New York-based risk analytics firm
Rapid Ratings International
The deployment of risk management solutions includes careful supplier evaluations during the start of each strategic sourcing event, when supply chain managers are looking at the supply base for close partnerships. To aid this function, Rapid Ratings provides various types of reports documenting the financial and operational health of suppliers.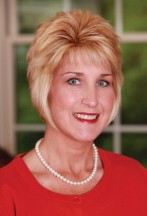 It recently introduced a new tool to compare up to five suppliers side by side and against an industry baseline on sets of metrics the user chooses, and the firm puts out a proprietary numerical risk rating for each supplier that is based on 62 sub-measures -- the higher the number, the lower the risk for taking on the vendor. Kelly-Falls claims the reports are forward-looking windows -- 12 to 18 months ahead in time -- into suppliers' financial status. They are generated from information given on company balance sheets and income statements plus direct inquiries conducted on behalf of sourcing organizations. "The financial [assessment is a core risk management [practice, but it's not the only thing," Kelly-Falls said. "We're getting into compliance data, histories of how companies performed in the past. We're developing supplier relationships for our clients." Last month, the
Institute for Supply Management
"It is a survey of risk, ethics, and sustainability," Bill Michels, president of ISM Services, told ThomasNet News. "It will help companies map their supply chains," he said, claiming there is a general lack of due diligence mapping and risk profiling tools in the market.
Top photo credit: stockimages at FreeDigitalPhotos.net