Government Resources Can Bolster Disaster Planning Efforts
May 13, 2014
Emergency management offices in the government have resources that manufacturers can use for disaster planning and business continuity. Contributing writer Michael Keating describes tools that manufacturers can find at state and federal agencies that can help in disaster planning and recovery. Local, state, and federal governments can be great allies for manufacturers in disaster planning and mitigation, says Karl Fuchs, vice president of technology at Herndon, Va.-based
iDirect Government Technologies
"Most forward-thinking government organizations have continuity of operations, or COOP, plans," Fuchs told ThomasNet News. "These plans can be quite extensive and often cover a wide range of outages, from simple failures of an email server or order entry systems, to continuity of operations through snowstorms, to widespread and long-term disasters such as hurricanes and earthquakes." "Businesses can learn from government agencies about disaster planning and an effective COOP strategy," said Fuchs, whose company delivers secure satellite-based voice, video, and data applications with anytime/anywhere connectivity in the air, at sea, and on land. iGT's satellite Internet Protocol solutions are used for airborne, maritime, and communications-on-the-move, and its products support disaster recovery and emergency response among other uses. For one thing, a common mistake often found in some business disaster planning strategies is perceived system redundancy or invulnerability. Most COOP plans rely on diverse path routing of terrestrial communications and data links. However, Fuchs says there are many examples when a disaster or an accident proved that route diversity was not as robust as originally thought. "Government agencies have learned this lesson and have opted for COOP networks with redundancy [using satellite communications."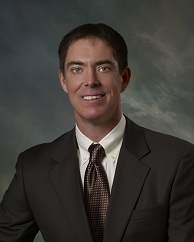 In his interview with ThomasNet News, Fuchs says satellite communications provides true diversity for terrestrial links. "Incorporating satellite into a COOP plan provides businesses and disaster recovery personnel with a great deal of flexibility," he said. "Satellite's redundant communications and backhaul capabilities make it favorable to use for continuity of operations." In the Hawkeye State, the
Iowa Department of Homeland Security and Emergency Management
Lucinda Robertson, the emergency management agency's public information officer, says the two organizations have collaborated for several years, the latter of which is a voluntary coalition of organizations in Iowa working to strengthen the state's preparedness and response to disaster events. A variety of resources aimed at helping businesses become more resilient, including continuity planning and employee preparedness training, is available in many areas of the state, she says. The agency also works with the businesses that own critical infrastructure in the state to mitigate risk and prioritize and implement protective action programs. "At the local level, it is important for businesses, as it is for citizens, schools, and other members of a community, to work with their local emergency managers," Robertson said. One example, she says, is collaboration on area emergency plans, figuring out how they fit with those of the local jurisdiction. Robertson urges manufacturers and other businesses to contact their local emergency managers to learn about the services available to them. Indeed, local government emergency management agencies can be valuable resources to manufacturers, says Peter Bagwell, product engineer at Fort Myers, Fla.-based
Polygon Solutions
"
Lee County
In Florida, the state's
Division of Emergency Management
Get a Plan! has a wealth of information, says Aaron Gallaher, director of communications at the agency. "There are a lot of thought-starters. For example, the Get a Plan! site covers topics that business owners might not consider when putting together a disaster plan, like not having enough water, enough food stocked, or having adequate cash on hand," he said. "Because for a lot of the businesses here, not only would they be affected in the event of a hurricane or other disaster, they will also be instrumental in rebuilding damaged areas in the Sunshine State post-disaster." Manufacturers and other suppliers keep the emergency management division's
State Logistics Response Center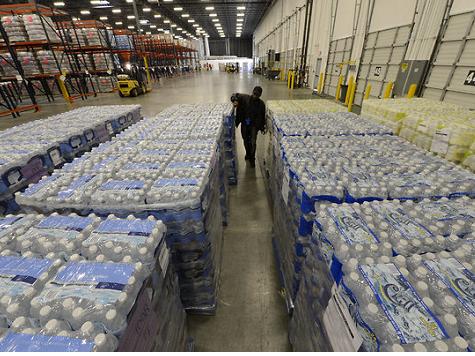 Situated on 13 acres, the complex includes a heliport, staging for semi-truck/trailers, 197,850 square feet of warehouse areas, and the 19,196-square-foot Logistics Operations, Movement Control, and Training Center. The SLRC also acts as the state's "logistics lab," providing advanced logistics training for state and county personnel. While businesses provide the SLRC with goods, they benefit from a pooled resources hub that they can count on in times of need. The facility gives the state of Florida the ability to provide immediate resource support to any emergency event, as well as coordinate the logistics operations of local, state, and federal agencies. The state maintains an agreement with private-sector firms so that it is not charged for materials stocked at the SLRC unless it is used, says Gallaher. "Suppliers rotate their stock thru the SLRC and pre-position it. So it's a symbiotic relationship," he noted. "The setup allows the companies to have a hub to store some of their materials, with the understanding that if we activate in an emergency and we need those supplies, we can take and use them. "The state is then charged for them," he continued, "but they are replenished on a regular basis. What this does [is it allows us to reduce waste, by never fully accepting supplies and waiting for them to expire on the shelf."
Federal Websites Are Loaded with Information
Federal resources like the Federal Emergency Management Agency's (FEMA)
ready.gov site
"Ready.gov has a
template
"It's a good template to get businesses and organizations started in the planning process and to really think about what you might need when there is an emergency," she continued. "It also has information about preparing your employees so they are ready, such as having a 72-hour emergency supplies kit," Hamel said. At the federal level, sites offering disaster aid information include:
National Emergency Management Association
Manufacturers should contact their states' emergency management agencies and see how they can get involved in disaster planning.
FEMA's state office and agency list
Read
part one
Read
part two
Read
part three
Read
part four
Read
part five
Read
part six
Read
part seven
Read
part eight
Read
part nine
Michael Keating is senior editor for Government Product News