Understanding the Difference Between Scaling Up and Capacity Building
May 7, 2014
Scaling up is a fundamentally different business philosophy than capacity building. What is it? It requires change management and entrepreneurial-style thinking, but it works for small, midsize, and large organizations alike. Manufacturing can see a new world of success by applying this philosophy. Scaling up and capacity building, although different, share some common elements. You might say that scaling up is capacity building on steroids and focuses on higher margins and not just growth in people and revenues for the sake of numbers. By definition, the difference between scaling up and capacity building is that in the latter, a company is expanding its ability to manufacture more to meet a higher demand. On the other hand, scaling up is the ability to manufacture to meet market demand -- in other words, the ability to scale up or scale back without great cost or risk to the organization while maintaining margins. Scalability, when applied to manufacturing, is the ability to reconfigure manufacturing systems, allowing production capacity to be quickly adjusted to abrupt changes in market demand while maintaining cost efficiencies. According to a
Harvard Business Review blog
written by entrepreneurship experts Daniel Isenberg and Ross Brown, high-growth 
ventures are more prevalent in industries
 like manufacturing, construction, logistics, real estate, food services, and commerce than in the stereotypical technology sectors and are older than we think -- the average age of high-growth ventures is 15 to 30 years in business. A city that is focused on scaling up its existing businesses across basic industries like manufacturing is Milwaukee, Wis., through a multi-partner initiative appropriately called Scale Up Milwaukee. The program is based on the work of Isenberg and led by a sundry group of public and private, and local and national, partners. These range from Wisconsin Governor Scott Walker and Milwaukee Mayor Tom Barrett, to the 
Greater Milwaukee Committee
and the Wisconsin Economic Development Corp., to
American Express OPEN
. Although the project only launched last year, the cultural shift from start-up to now scale-up is evident, and a dozen local businesses are already experiencing rapid growth. I was able to personally see some of this during my visit to Milwaukee
late last year
. Scaling up can be applied to small, midsize, and large organizations. It requires the development of an entrepreneurial mindset to start a "movement" throughout an entire organization. In many cases, scaling up can yield faster results when adopted by smaller companies with less bureaucracy. Larger companies must understand the difference between applying the tactic of a ground war and that of an air war in their execution, as expressed in the book
Scaling Up Excellence
by Robert Sutton and Huggy Rao. The book discusses on-the-ground, customer-focused innovations as a key element in scaling up. This can be especially effective for small companies, where the leadership may still have a personal relationship with key customers. Manufacturing can see a new world of success for the future when scaling-up principles are applied. Scaling up and down to meet demand with the least risk is key. Manufacturing is already utilizing many existing scaling-up tools, such as lean principles in production. The following are key elements that play a critical role in scaling up in any organization and across industries:
The executive team plays a significant role in both the decision to scale up as well as successfully gaining the buy-in from the entire organization. Leadership must clearly set the mission and support all stakeholders through the process.
Change management and entrepreneurial thinking are required to execute a plan of action throughout the entire organization. In order for this to happen, the mission must be clear and show how an entire organization and its stakeholders -- both internal and external -- will benefit.
In the world of manufacturing, execution is the life blood of the brand. The use of technology and the ability to produce products, as well as forecast and track risk, play a critical role in success. Information technology is the single-most important facilitator of scaling up a business. In the "dot bomb" era, we learned that growing a business focused on using technology to create more for less and multiplying that growth had to maintain the goal of realizing greater margins. But the use of risk management and mitigation keeps innovations in check to make sure profitability is sustained.
Conclusion: Technology alone will not guarantee success.
Every part of an organizational structure plays a role and is impacted by scaling up: legal, financial areas, operations, marketing, and even succession planning. No department or position can be overlooked. Branding of this new mindset must have a clear-cut path to the future and reach all of the organization, its supply chain, and its marketplace. Therefore, the mission and the plan that follows it are executed with clarity and commitment. One of the most challenging and possibly
good problems
to have is trying to figure out how you can multiply the success you have created. "Good problem" may be an oxymoron, but in the case of scaling up, it is just that: good that you have had solid success, but the problem is that you have some risks ahead, such as the possibility of losing it all, including a strong brand. As part of their seven mantras of scaling up, Sutton and Rao, in their book, caution readers to strategize thoughtfully and avoid hasty changes for the sake of change. In other words, slow down to scale faster. Or, in their words, "Don't just do something, stand there."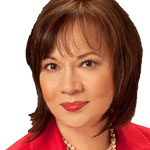 Doņa Storey is the American Express OPEN Advisor on Scale Up, advising entrepreneurs on how to find rapid growth through corporate and government procurement as well as helping large organizations scale their entrepreneurial partners to better meet demand in both the commercial and government marketplaces. She is an entrepreneur herself with extensive experience running and scaling up a business.