Trade Show Recap: Hannover Messe Facilitates Free Trade Discussions
May 6, 2014
At the industrial trade fair in Hannover, Germany, industry leaders including National Association of Manufacturers President Jay Timmons were on hand to promote the Transatlantic Trade and Investment Partnership. They said T-TIP would further ease manufacturing trade, namely between the U.S. and Germany. The proposed Transatlantic Trade and Investment Partnership (T-TIP) between the United States and the European Union was a major topic for discussion at the recent Hannover Messe industrial trade fair in Hannover, Germany. On April 7, German Chancellor Angela Merkel was on hand at the fair and addressed the proposed bilateral free-trade agreement directly, emphasizing its importance in enhancing global trade and economic growth. She said the agreement would bring together two of the world's largest economic and manufacturing powers under one set of trade rules. Merkel emphasized that there must be a renewed commitment to the free-trade talks, which have the potential to create a common trade zone of 800 million people. According to Jay Timmons, president of the National Association of Manufacturers (NAM), the largest industrial trade association in the United States, Germany is among the top five trade partners of the United States and the largest European partner. German companies have invested about $199 billion in the United States while U.S- based companies have invested about $107 billion in Germany. Last year, the United States exported almost $42 billion in goods to Germany, and German manufacturers exported more than $109 billion to the United States, according to Timmons. Trade between the nations could expand much greater if the trade agreement is completed. A study issued by Germany's Bertelsmann Foundation, a highly respected think tank, found that an agreement would create almost 160,000 new jobs in Germany, with the majority in the electrical and metal production and fabrication sectors. A joint research report by the Atlantic Council, Bertelsmann Foundation, and the British embassy in Washington, D.C., enumerated the benefits to the United States: almost 750,000 new jobs and $198 billion in additional export growth in all analyzed U.S. sectors over a 15-year period following implementation of the agreement. The motor-vehicle industry alone would see an increase of almost $85 billion in exports. In an interview at Hannover Messe, Judy Reinke, deputy director general of the U.S. and Foreign Commercial Service, discussed the re-emergence of the U.S. manufacturing sector and the high productivity of the U.S. workforce as factors stimulating interest in foreign direct investment. She cited energy, automotive components, traditional machinery, and manufacturing, as well as biotech and medical devices, as areas for German investment opportunities. Reinke emphasized the importance of the T-TIP in breaking down trade barriers for small and medium-sized businesses. Eliminating smaller tariffs and other inefficiencies will make trade much easier across borders. Agreement on the T-TIP would significantly reduce the cost of doing business by standardizing rules and eliminating contradictory regulations across the European Union and the United States. Although Reinke cited that protection of intellectual property (IP) rights is less of a problem between the United States and Germany, specifically, because IP laws similar to those in the T-TIP are already in place, the new standards that would protect intellectual property are still of interest because the new agreement could serve as a model for similar free-trade agreements with other regions, especially where IP rights are weak or nonexistent. Dr. Thomas Zielke, president and CEO, Representative of German Industry and Trade, explained that the regulatory cooperation in T-TIP would streamline processes and eliminate redundancies, which would benefit companies on both sides of the Atlantic. The goal is in no way to lower standards, he said, but rather to find common sense ways of making regulations on both sides of the Atlantic more compatible while maintaining high standards. Zielke cited, as an example, "The mutual recognition of certain safety standards in the automobile industry would allow some of our larger multinational companies to devote fewer resources to making sure that turn signals are one color in the U.S. market and another in the EU." He also warned that "standards will continue to be set, and if we aren't able to set the example, someone else will."
Progress on T-TIP Negotiations
The fourth round of negotiations recently concluded in Brussels, with a number of issues still yet to be resolved. A fifth round is scheduled to take place in Washington, D.C., in May, followed by another meeting in September. At least two additional rounds are expected before the end of 2014. In Brussels, three core areas identified as keys to the negotiations were discussed: market access, regulatory issues, and rules issues. Zielke noted that "it is in these earlier stages of negotiation, as ideas are being gathered, that input from stakeholders is most valuable." In each of the last two rounds of negotiations, a day was set aside to hear the opinions of stakeholders that included a range of businesses, non-governmental organizations, and academics. Trade shows such as Hannover Messe play a crucial role in providing forums to exchange information and allow trade representatives to hear the perspectives of manufacturers and other players who would be most affected by new policies and trade agreements. U.S. companies and U.S. regional and national development leaders have been increasing their participation in overseas trade shows, such as Hannover Messe, as they recognize the importance of new global markets and pursue investments from foreign-owned manufacturers and other companies. NAM President Timmons said during his presentation at Hannover Messe, "This is my first trip to Hannover Messe, and I plan on returning again because this event is critically important." Zielke noted, "The successful negotiation of T-TIP would not only allow for additional growth in trade and investment between the U.S. and Germany but would serve to deepen our existing relationship to the benefit of both sides."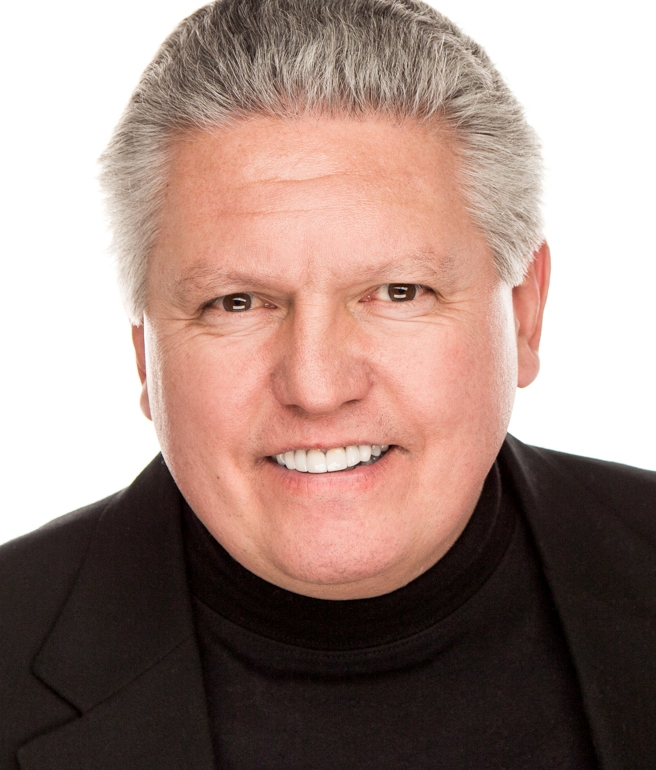 Larry Turner is president and CEO of Hannover Fairs USA Inc. He has more than 25 years of experience in growing, founding, repositioning, and revitalizing organizations. He has experience in a wide range of vertical markets, including high-technology, office automation, manufacturing, industrial automation, and medical devices.
Hannover Fairs USA develops and manages marketing programs at Deutsche Messe events in Hannover, Germany, and the United States, as well as in such key emerging markets as China, India, and Turkey. Its latest B2B industrial automation events, Industrial Automation North America and MDA North America, will be co-located with the International Manufacturing Technology Show (IMTS) 2014 in Chicago's McCormick Place, Sept. 8-13. Larry can be reached at (773) 796-4250 or lturner@hfusa.com.