Who's in Charge of the Family Business?
April 3, 2014
Trusting in the next generation to uphold the family legacy is a big step. This is why it should be broken down into an action plan with steps and real lines of command for the younger family members. Those lines must be adhered to and separated from family politics. Who is in charge of the family business?  There should be an easy answer, right? Unfortunately, the answer is different for every family business and unclear for many. A specific family member, Dad, Mom, or even Uncle Peter, may have the title of "President/CEO" and is theoretically "in charge." However, family members can -- and do -- have a great deal of influence in a family business. This influence can be extremely valuable some times but at other times harmful to the company. The notion of who is in charge in the family business can be far more fluid than in the corporate world.  The issue of control is often overridden by a family member -- no matter what title is held or, in some cases, not held. Scenario #1: A husband-and-wife team own a very successful business, which the partners have spent the last 25 years building. They now have a very intelligent adult daughter who has joined the family business and carries the title of Vice President. Mom is still intimately involved in every area of the business, and although her daughter is vice president and responsible for specific areas of operations, nothing happens if Mom doesn't want it tohappen. In one instance, the daughter has developed plans to increase automation within administration to improve business practices, yet the mother doesn't buy into the idea and vetoes this change. Although the daughter is responsible for increasing production within administration, and even though she is "in charge," Mom is the one actually calling the shots. In this scenario, nothing will change for this family business until Mom fully retires, is no longer in the office, and the daughter is empowered to be the actual decision-maker. There are three ways to address this scenario: 1. Where does Dad stand on this issue? In this case, Dad is aware of the conflict yet is unwilling or unable to step in between the two ladies in his life. To ensure the business moves forward, Dad will need to help his family draw specific lines of responsibility or authority and then be strong enough to stand up to Mom when she crosses those lines. This is a very difficult issue to fix and is best addressed when the rules of the game are created early on in the business. 2. It is most likely that the fear of the unknown is keeping Mom from letting go. She and her husband have worked hard in the last 25 years to build their business, and she is afraid of anything that might damage what they have built. The daughter must figure out how to provide enough information to convince Mom that her changes are valid and good for the company. 3. If all else fails, the daughter will need to wait until Mom is completely out of the business. Scenario #2: Another level of control issues arrives when Mom (no, I am not picking on mothers - it happens with all family members) doesn't work in the family business yet maintains a high level of control over what happens and what doesn't. In this situation, there are many uncles, aunts, and other subsequent generations working in the family business. In some areas of the business, relatives are in positions they are not qualified for, and each of them should find their real talents in a different job. Sometimes that job is another position within the family business -- one that suits their skills. Sometimes that job may be outside the family business. However, Mom, the matriarch, will not allow any senior family members to be reprimanded or fired. The business has been around for decades and continues to be profitable, but there is a lack of accountability and an environment where status quo is accepted, and this will eventually impact the company. While there must always be a person leading the company and maintaining control, there must also be clear boundaries between what are deemed family decisions and what are business decisions. What is right for the family may not be always be right for the business and vice versa. Three ways to adddress this are: 1. Make sure you have a formal management structure and maintain it. 2. Make sure there is equal treatment of family members and non-family team members. 3. Make sure the business vision is clear and articulated often, as this helps to keep different visions from emerging and keeps family members from marching to a different drummer. When a family business becomes stale, it might be time to let another, perhaps younger, family member run with ideas, assume greater management and  leadership, and take part in strategic planning. You learned by mistakes, and the next generation will as well, so give them the opportunity to do so. Relinquishing control should be done in stages, with widening boundaries. This is best accomplished by creating a plan, getting input from the next generation, letting them learn and fail, and providing encouragement and advice when requested.  For a successful transition in a family business to happen, the ones letting go need to be open and accept new ways of doing things. Scenario #3: The leadership of a fourth-generation family business learned that they were not infallible and that the next generation in the family may be able to do some things with greater success. The newer generation realized that the service their family business provides wasn't as good as it could be.  Since the previous generation isn't confrontational, too many employees get away with providing sub-standard service and quality has suffered. The new generation now wants to change 40 years of habits, and that is hard for the previous generation to understand and accept at times. What needs to happen to remedy this situation? 1. A generational change often is also a cultural change that can be very difficult for the older generation to visualize. The older generation has to be made comfortable with walking away and with understanding that the next generation has a big job and different types of responsibilities are emerging from the ones they had when they started. 2. The older generation needs to understand and accept that there will be a new way to do business to meet changing markets as well as a financial investment to fix current or potentially negative situations they may have left behind. The future of all family businesses is in the hands of the future generation of family members. You cannot turn a business over to the future without preparing for the transition, expecting it will continue to be successful. It takes wise thinking, wise planning, and wise guidance. The next generation will never succeed if the current generation in charge does not provide teachable moments along the way, opportunities to be successful on their own, and a graceful leeway to allow mistakes to happen. This doesn't happen overnight, but having a 25-year plan isn't good either for the business, the family, and the generations at stake. Develop a transition plan, draw the lines of command to be followed, provide necessary training, and then let go and believe in your investment in the next generation will pay off in upholding your family legacy.
MORE FROM THOMASNET NEWS: How to Successfully Transition the Family Business
Top photo credit: imagerymagestic at FreeDigitalPhotos.net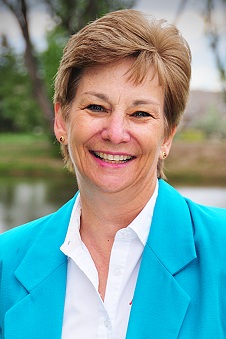 Janna Hoiberg is a seasoned and credentialed coach highly respected by her business-owner and executive clients interested in leadership development, business growth, and corporate executive coaching. She has the ability to translate the skills, knowledge, and expertise - acquired through 30 years of managing and operating successful businesses - into strategies that effectively make a difference in sales, marketing, management, team building, time allocation, and more. As an author, keynote speaker, and workshop facilitator, Janna shares her real-life experiences from her past and from within the business world. Her latest book,
The Family Business:  How to be in Business with People you Love, Without Hating Them
, represents her 30 years of working in and coaching family businesses. Janna can be reached at janna@jannahoiberg.com or (719) 358-6936.