Viewpoint: Interest in Engineering Comes from Inspiration
April 2, 2014
The engineering profession needs a systematic marketing strategy to attract the next generation, says Kelly Services' Tim McAward. We need to expose students and youngsters to the human side of engineering and ignite and encourage their passion to help the world. The evidence is clear that the engineering profession is a great one if a person desires job stability and the chance to truly change the world. Career opportunities are expected to grow in the coming decades across virtually all engineering disciplines. The opportunity to take on new career challenges will be astounding compared with other fields. The earning ability of engineers is also strong. Many freshly minted engineers accepting their first jobs out of college can earn salaries that are significantly higher than what their peers earn. Recently engineering graduates can earn close to $100,000 a year, depending on which engineering discipline the young professional has chosen to focus. And yet this is the conundrum that all of us face in the engineering profession, especially with regard to workforce professionals who are committed to recruiting potential engineers: Despite such bright prospects for the engineering industry, study in the discipline in this country lags compared with the rest of the world. This is contributing, in part, to the projected shortage of engineers that is already being felt by companies searching for talent. If we're not growing the pool of potential engineering professionals, how will we collectively be able to meet the demand? A systematic approach to marketing the engineering profession will be required. Many universities across the country are already doing this. University engineering departments now go into the community to cultivate middle school and high school students, who unfortunately may have no understanding at graduation of what an engineer does. Without that understanding, it is unlikely that certain students will be inspired to choose engineering as a major, and that means the potential loss of someone who could possibly thrive in a dynamic and stable career. What brings every engineering student to the table, however, will always be different. Perhaps the person has always been interested in the discipline, and going on to engineering studies seems natural. For others, they truly have been inspired by something - for instance, the opportunity to build a better water system in a part of the world struggling with the water supply - that allows them to help others. We've seen how dynamic these students can be - and how offering scholarships every year can lead these students to continue pursuing their dreams. For the young engineer who received the Kelly Engineering Resources scholarship this year, his concerns for how a growing world population will get the energy it needs ultimately sparked his interest in hydrokinetic energy. So Koji Muto, who is pursuing a double major in business and mechanical engineering at the University of Rochester, wrote an essay in which he detailed how ocean tides could prove to be a more reliable source of alternative energy than solar or wind power in the future.
before college
. Marie Hopkins, a student pursuing a degree in biomedical engineering at the University of Cincinnati, first became interested in engineering when she participated in an internship program at a large Midwest diversified manufacturing company that is a worldwide leading supplier to the aerospace industry. Hopkins ultimately decided to concentrate on a part of engineering that directly affects the human body, but her critical internship with a major company nevertheless cemented her interest in the engineering field as a whole. Her desire to help humankind with engineering was clear in her Kelly scholarship application. For her required essay, she wrote about how farmers in developing countries can become more productive and earn better incomes with advanced technologies. When Hopkins graduates, she hopes to put her biomedical engineering degree to good use by working in the field of prosthetics. For the 2013 scholarship winner, the decision to go into engineering might have come more naturally - he had one of his family members to thank. Craig J. Schmidt, Jr., will graduate in 2016 with a degree in mechanical engineering from Northeastern University in Boston. But it was as a middle school student that Craig began to hear stories of his grandfather at work as an engineer on the lunar module ascent engine in the Apollo 11 space flight. Schmidt's grandfather obviously was influential in his decision to study engineering - but so was Schmidt's realization that there is a growing shortage of engineering talent. In his winning essay, Schmidt discussed that this motivated him just as much to pursue the profession, believing that people and organizations at all levels must work together to meet the challenge of recruiting more engineering talent. In his first three semesters at Northeastern University, Schmidt worked in outreach projects and as a service learning teaching assistant, teaching the alternative energy vehicle curriculum at an inner city middle school in Boston. This work gave him a sense of community and served to encourage other young students to pursue engineering. When engineers encourage the young people in their families to follow the same dream, when large companies are willing to give internships to students that will expose them to their work, when courses are available to expose students to the more human side of engineering that can help the entire world: These are the things that need to happen in constant unison with each other in order to inspire more kids to go into engineering. It's not just the futures of the engineers that are at stake - it's the future of all of us who are benefiting every day from the engineering innovations that are making our lives better.
Top photo: McAward with Koji Muto, an engineering major at University of Rochester. Credit: Kelly Services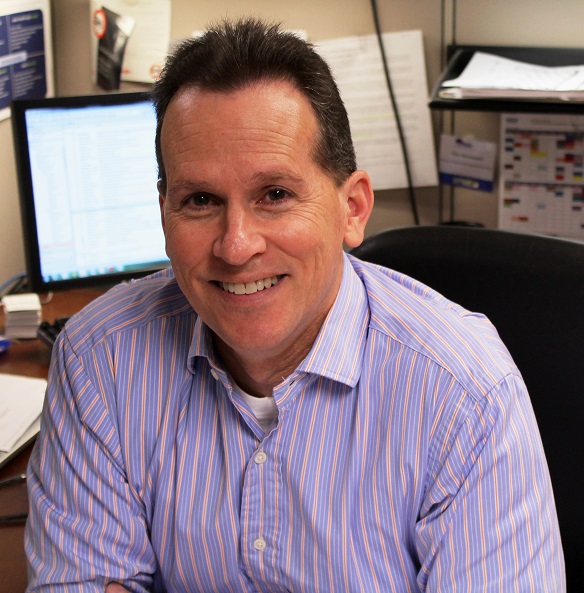 Tim McAward is vice president and engineering product leader for Kelly Services Inc. He has responsibility for branding, market positioning, "go-to-market" strategies, and profitability in North America. Tim holds a B.S. in finance from Arizona State University and an MBA from St. Edward's University in Austin, Texas. Kelly Services is a leading provider of workforce solutions headquartered in Troy, Mich., offering an array of outsourcing and consulting services as well as world-class staffing on a temporary, temporary-to-hire, and direct-hire basis. Since employing its first engineer in 1965, the Kelly engineering specialty has grown to be recognized as a leading provider of engineering resources to customers in such industries as automotive, chemical, defense, electronics, energy, medical, and pharmaceutical. 
Muto said he became keenly interested in the issue after studying fluid dynamics in one of his college courses, which led him to the field of hydrokinetic energy. He has since learned that it could possibly be a much more affordable option for energy as well. "Hydrokinetic energy systems can easily be scaled down to accommodate small communities for an affordable price and begin energy generation immediately," Muto wrote in his winning essay. The 2012 winner of the Kelly Engineering Resources scholarship became interested in engineering as a senior in high school, during one of the very programs happening across the country to instill an appreciation for the profession