Conflict Minerals: Peering Into Supply Chain Unsettling
March 18, 2014
Quickly approaching is a deadline that will force transparency of companies' sourcing of minerals whose sales support warring factions around the Democratic Republic of Congo. As firms peel back the layers on their supply chains, they are discovering a host of current and potential problems. The conflict mineral issue is providing a perfect storm for social change. It's also leading electronics company CEOs to understand with great discomfort just how little they truly know about their supply chains. It's a situation where politics, commerce, and economics collide. And the resulting collision promises to create not only greater awareness about ethical sourcing but inflict more transparency than ever. The headline on a riveting 2013
National Geographic
article
sums it best: "The Price of Precious: The minerals in our electronic devices have bankrolled unspeakable violence in the Congo." It's one thing that the Democratic Republic of the Congo (DRC), a virtually landlocked central African nation surrounded on all sides by nine other countries and nearly half the size of the U.S., controls 34 percent of the world's cobalt reserves, 10 percent of the world's copper reserves, and 64 percent of the world's coltan reserves. It's another that the biggest sources of four key minerals -- specifically tin, tantalum, tungsten, and gold -- from which critical electronics components are made -- have fallen into the hands of unruly foreign militia and tribal gangs, which sell the ore from which they are extracted. According to the Enough Project, a Washington, D.C.-based human rights organization, these so-called "conflict minerals" are smuggled across the Congolese border into adjoining African countries like Uganda, where they are shipped to places like China, mixed with conflict-free minerals, and used in component assembly for electronics products. While diplomatic efforts to bring political stability to the DRC have generally floundered over the past decade, sheer economic necessity (spurred by the ever-tightening grip of strict U.S. trade regulations) may be the breakthrough everyone's been seeking. Some say the effort to force U.S. companies to disclose the origin of these minerals in their wiring, circuits, and assembly boards is a futile, if not misguided, exercise. Others believe those efforts alone could bring enough social and economic pressures to bear up and down the supply chain to eventually restore free markets for these minerals in the Congo and, in the process, stem horrific human rights abuses there. The veritable explosion of smart phones has, in a sense, narrowly defined the conflict minerals issue. After all, without these four key minerals, the technology would have died on the vine long ago. Tantalum allows electricity to be stored efficiently in cell phones. Tungsten is the magic ingredient that makes them vibrate. Gold is used to coat wiring. And, of course, solder from tin is the "glue" that makes circuit boards. Missing from that narrative is an even vaster universe of electronics ranging from aerospace components to life-saving medical devices like pacemakers, according to Scott Wilson, content solution strategist at market analyst IHS. "Consumer electronics gets most of the publicity in the discussion about conflict minerals," Wilson told My Purchasing Center. "But in reality, virtually anything that has an electronic component could contain one or more conflict minerals." IHS markets a proprietary database detailing the ingredients of more than 400 million electronic components.
Year of Transparency
By May of this year, any publicly traded U.S. company is required to determine whether its manufactured products contain any traces of conflict minerals, find out whether they originated in the Congo or the nine bordering countries, and conduct due diligence that includes lengthy and exhaustive documentation. Exempted are any conflict minerals left after columbite-tantalite, cassiterite, and wolframite minerals had been smelted, after gold had been fully refined, as well as any unsmelted or refined conflict minerals sourced outside of the Congo and its nine bordering nations. These Securities Exchange Commission (SEC) rules stem from provisions written into the 500-plus page Dodd-Frank Wall Street Reform and Consumer Protection Act of 2010. The ultimate goal of those provisions, otherwise known as Section 1502, is to dissuade companies from engaging in trade that supports regional conflicts, as noted in a recent Ernst & Young
report
. As many as 6,000 companies could be directly affected and untold greater numbers of downstream suppliers
indirectly
affected when all is said and done, according to the firm.
Manufacturers' Response
Many believe the process of discovering and documenting the minerals' presence alone will lead to social change so many are clamoring for in the war-ravaged Congo. But that hasn't stopped some American companies, particularly those with heavy stakes in consumer electronics, from taking it one step further. The biggest one drawing a line in the sand is Intel, which early last year proclaimed its microchips and other products conflict-free. At the massive Consumer Electronics Show in January, CEO Brian Krzanich
reportedly
laid down the gauntlet, challenging other companies to follow suit. Motorola and HP are also reportedly having a great deal of success sourcing conflict-free minerals. Few observers or experts would argue that such efforts are purely insincere or self-serving. "Regulatory mandates have sort of become embedded as a social cost of doing business, and I think companies like Intel, HP, Motorola, and others are certainly on the leading edge to be seen as good, socially responsible corporations," Lisa Reisman, founder and managing editor of
Metal Miner
, told My Purchasing Center. "Companies also have begun to embrace the rules as a way to differentiate themselves in the market. Both are positive things." Admittedly, it's easier for industry giants to make such sweeping changes so quickly, observes Wilson at IHS. "I would say there are leading companies at the component level like Intel that are closer to the actual source and, by their policy, are making it a priority to get visibility," he said, adding, "I understand there's been some changes in suppliers. I do hear they're using alternative sources or leaving sources that cannot demonstrate they are conflict-free."
Scrambling for Answers and Solutions
Still, complying with the Section 1502 mandates is a tall order for most other companies -- a fact borne out by results of an IHS survey conducted during a well-attended webinar it hosted in December. IHS learned that with just four months to go before hitting the SEC deadline, many global companies are still without a concrete plan for compliance. Nearly half of the 162 firms from five global geographical regions (42 percent) "professed uncertainty on what to do, or appear unprepared for the May 2014 deadline on conflict minerals," the firm noted in a public statement. Even more revealing is that no single common or proven method is being followed for investigating and compiling the required information. Some firms are using "internal resources" to catch up, while others are relying on third-party references, supplier partner "tools," or "hybrid" approaches to perform the necessary tasks, IHS found. The consequences loom heavily on the minds of many top executives. Losing business is nearly as significant as falling into non-compliance. Coming up short with "responsible supply chains" also is a leading concern, IHS discovered. One of the first major steps public companies have had to take is perform a risk assessment to determine the extent of their exposure to non-compliance, Wilson told My Purchasing Center. This includes identifying additional information from the makers of board-level components like diodes and processors. "When you're talking about electronics companies, virtually all acknowledge they have an issue," he said. "At a minimum it's almost always tantalum, but in other cases it's tin, gold, and tungsten." This isn't to say most manufacturers feel completely hog-tied. "I'd say publicly traded OEMs are far beyond the education phase and most are now in full-blown implementation right now," Reisman at
Metal Miner
said. "Everyone is trying to figure out how to complete the reports for their SEC filing." For most of 2013, many companies in the throes of early discovery and documentation, unable to positively identify where minerals in their components come from, were able to report "source undetermined" under the SEC rules. Even in the waning weeks of 2013, many were forced to fall back on that nomenclature. "I would be shocked if every company right now isn't reporting at least some percentage of 'undetermined source,'" Reisman said. "That hall pass ends this year because they will have to be able to say with conviction, 'I know where this material is coming from, and I know it is conflict-free.'" The sometimes chaotic quest for accurate information is also straining OEM suppliers not under the SEC mandate but having to provide answers to their publicly traded partners. "Those private end-tier suppliers have a lot less sophistication in terms of having a formal process in place to identify conflict minerals," she added. "They are basically rolling the process uphill. There's a lot more hustling and work to be done among the smaller privately held companies in terms of their strategy." IHS, meanwhile, disputes the notion that SEC compliance is as complicated as many initially feared, although it most definitely promises to be costly and time-consuming. Wilson noted that smelters, for example, are fully engaged in the process by virtue of their proximity to raw material sources and are a good place for companies to begin their searches for answers.
Technology Behind Mineral Sniffing
While there are some "tools" that identify chemical "markers" of conflict minerals, few, if any, can definitively trace their origins. This makes it nearly impossible to identify if the minerals came from mines in the central African nations under SEC purview. The best method is following the paper trail to the smelter level. There are sophisticated methods for detecting the presence of metals using things like XRAY fluorescent devices and lab-based spectroscopy, thanks to the Restriction of Hazardous Substances (RoHS) and Regulation on Registration, Evaluation, Authorization and Restriction of Chemicals (REACH) regulations. "But the question is, 'How do you actually trace it back to a particular mine?'" Wilson said. "What they are lacking is a comprehensive database of all the signatures and all the mines in the world. The cost for this equipment is prohibitively expensive. From a practical point of view, that may be in the future." Many companies are now using templates jointly developed by the Electronic Industry Citizenship Coalition (EICC) and the Global e-Sustainability Initiative (GeSI), which identify conflict-free smelters. One challenge the effort faces, however, is 100 percent participation by the smelters, Reisman said. "Many companies are using this standard today and collecting and assessing the information, and where the information is not consistent or raises red flags they need to follow up with their suppliers to get more accurate and comprehensive information," Wilson said.
Supply Chain Impact
The conflict minerals regulations will exact a heavy toll on manufacturers and their supply chains -- even those that don't have to meet Section 1502 mandates. The SEC estimates as much as $4 billion will be spent on direct compliance costs alone, followed by annual costs of as much as $609 million. Some observers have publicly estimated compliance costs as high as
$16 billion
. Non-compliance is estimated to be even more costly. In its recent
report
, "Conflict Minerals: A Bloody Sourcing Risk,"
BravoSolution
identified three major consequences: product shortages, shrinking revenues (as customers divert their spending toward compliant firms), and serious drains on supply chain resources. Downstream suppliers also are at risk. "I've not seen a lot of manufacturers switching [non-compliant suppliers] yet, but the vast majority need to determine whether they will need alternate sources," Wilson said. "Companies have to decide now whether they want to be DRC conflict-free or not. I think we'll start seeing pressure felt by those suppliers that don't have a DRC conflict-free policy."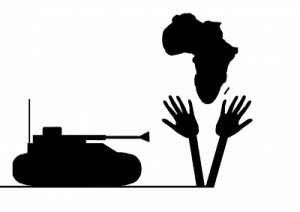 The whole issue -- from the first revelations of mine takeovers to the Dodd-Frank provisions -- has exposed an inconvenient truth about so many companies that rely on such vast global resources. As
Industry Week
declared in a 2012
article
, the new ruling has called for "a deeper visibility into the supply chain than most companies possess today." What many are finding when they
do
look can be unsettling. For one, most companies lack the wherewithal to truly know everything about what their suppliers are doing and where they are sourcing. "This issue requires good intent and a certain leap of faith among all supply chain participants," said Reisman, who believes current regulations place an undue burden on OEMs. "And as much as companies like Intel can enforce that with its tier-one and maybe tier-two suppliers, the reality is it has little or no impact on the seventh-tier suppliers in the chain. They don't even know each other or where that product will end up. To think any company large or small can control the whole supply chain is a fallacy, I think. It's beyond the scope of what even big companies like Intel are capable of in terms of supplier relationship management and their end-tier supply chain." Another challenge: Conflict minerals are finding their way into
legitimate
conflict-free supply channels. As
Metal Miner
recently noted in a
report
, "Not since wildly fluctuating metal volatility first hit in Q4 2003 has the metals industry and its associated manufacturing supply chains faced as widespread a sourcing challenge as Dodd-Frank Section 1502." Take tantalum, which is known to have supply chains five to six levels deep, made even more complex by "lower-tier corruption" and intermediaries like metals traders in Belgium and central Africa, according to
Metal Miner
. According to Reisman, tantalum scrap is completely legal to import under a Section 1502 exception, but such exceptions can open the opportunities for abuse. "There's a lot of tantalum scrap imports coming into the U.S. that's probably legitimately being reprocessed, but that begs the question, 'Where did it come from?'" Reisman told
My Purchasing Center
. "And it's finding its way into major OEM supply chains." The situation also has the potential to raise concerns not unlike those around counterfeit parts, according to Wilson. "As we throw our tablets and PCs into the waste stream, we ship them off to Third World countries, where they are dismantled and repurposed as the 'real deal,'" Wilson said. "Concerns of a gray or black market in electronic parts could lead to supply constraints for parts. Then you'd have a distribution chain which at one time didn't worry about parts now all of sudden worrying about counterfeit parts. I think there will be a black market for conflict minerals and we may be able to start calling parts out as being misrepresented as DRC conflict-free."
Unintended Consequences
Another challenge for manufacturers is the Congo itself, which is home to scores of legitimate, conflict-free raw materials. If doubts seep deeply enough into the minds of buyers, it could lead to undue bias against legitimate sources. "I'd say [the regulations] are having the intended consequence of shutting down unethical mines that treat people poorly," Reisman said. "They also have the unintended consequence of harming legitimate mining firms that are ethical." "The important thing to understand is that the minerals coming from the Congo are not all funding violence," Wilson stressed. "The regulations do not say you can't source minerals from the Congo." Wilson said the most reliable way for companies to navigate the murky issue is follow the guidelines developed by the Organisation for Economic Co-operation and Development (OECD), which publishes the "Due Diligence Guidance for Responsible Supply Chains of Minerals from Conflict-Affected and High-Risk Areas." Still, there are other unintended consequences that are
positive
. One is the growing awareness of conflict sourcing in general. As Bloomberg News recently
reports
, the issue has had a spillover effect in areas outside the purview of Dodd-Frank. The news organization uncovered allegedly illegal tungsten mining linked to FARC terrorists in Colombia. As
Metal Miner
notes, government export documents show as many as 40 shipments of tungsten ore imports from Colombia to major electronics companies since 2008. Such awareness also has led to the discovery of new conflict-free mineral sources in the world, according to
Metal Miner
. One such place is in Vietnam, where 6,500 tons of tungsten trioxide per year may soon be processed under a joint venture. Even in Europe, which ditched its own DRC conflict-free minerals rules after Dodd-Frank emerged, plans are afoot to develop even broader rules covering
any
location in the world where raw material commerce funds violence and human rights abuses, according to Wilson. Another positive outgrowth of the conflict-free issue is it has spurred greater awareness among companies of the need to map their supply chains. Recent events support this theory, according to Wilson. "Some of our clients say they looked at the Japan tsunami and the Thailand flooding and the nylon factory fire in Germany and pondered how they would respond to the impact on their supply chain," he said. "Until now, it would have been very hard for a company that makes a TV or navigation system to tell you what metals are in their product and at what quantities." Look no further than tantalum, which is known for being a mineral with limited capacity across the world today. When smartphone demand exploded at the beginning of the millennium, there were acute shortages that sent shockwaves throughout the supply chain. "Companies today are starting to ask how dependent they really are on these four [conflict] minerals, or on
any
element or chemical substance," he said. "So this current effort is starting to peel back the cover, giving more visibility to the bigger need to understand supply chains and all the risks involved." Finally, the conflict-free issue is prompting companies to look more closely at their roles as responsible corporate citizens, and they're finding the matter applies to far more things than just the Congo. "Being socially responsible is more than just a trend or good marketing," said Reisman. "It's the way companies should be conducting business. Once they create a process of discovery, investigation, and documentation on conflict minerals, they're finding that the effort can and should extend to other things like labor practices and the environment. "If I were to commit the investment in understanding my end-tier supply chain for conflict minerals, I'd want to understand that part of the supply chain for these other things as well," she added. "There's a lot of good that will come out of this. Greater transparency is always a better thing."  
John Hall is a freelance writer who reports on commodities markets and procurement and supply management topics for My Purchasing Center. His website is jhallmedia.com.
This article was originally published at My Purchasing Center and has been republished with permission. For more stories, visit MyPurchasingCenter.com.