Trade Show Preview: Integrating the Industry at Hannover Messe
March 6, 2014
Hannover Messe, a major annual industrial fair in Germany, predicts that this year will see pivotal developments in plant integration technologies representing the stepping stones to tomorrow's intelligent, fully automated factories. As the ripples of change spread the pace of innovation and development in the industrial sector, it is expected to move into overdrive. A great shift towards automation in 2014 in industrial manufacturing and the ongoing transformation of the world's energy systems should be expected. That is the message of Dr. Jochen Köckler, a member of the managing board of Deutsche Messe, owner and organizer of the Hannover Messe industrial fair that takes place annually in Hannover, Germany. Köckler recently told a Hannover Messe 2014 preview audience in Berlin that to remain competitive, companies need to make greater investment in state-of-the-art automation technology. Competitiveness also hinges on access to a reliable, sustainable energy supply. Hannover Messe, taking place April 7-11, will be a venue showcasing automation solutions and energy technologies to meet these challenges.
The Next Steps to Integrated Industry
There is continued focus on integration, as it is a challenge of pivotal importance for the future of industry. This is reflected in Hannover Messe's 2014 theme of "Integrated Industry -- Next Steps," which maps out the next steps along the road to tomorrow's intelligent, self-organizing factories. Köckler shared that to stay competitive, industrial companies need to make their production processes as resource-efficient as possible. They need to be able to respond swiftly to changes in the market, while, at the same time, satisfying the growing demand for product individualization and customization. This promotes the reality in which production processes are geared for maximum flexibility. The latest solutions for the factories of the future, where machines, the plant, and products can all "talk" to each other, forming a synchronized and fully networked whole, will represent these steps the industry needs to take in order to get from its smart-factory vision to a real-life, integrated Industry 4.0 factory.
Industry 4.0 Challenges
There are a number of challenges along the road before we can reach the factory of the future. Intensive information sharing, investments, and coordination are just some of the necessities. For example, if all robots, workpieces, and machines in the production process end up being able to share information with each other, then, somehow, there will also need to be IT systems that are capable of analyzing and making sense of these massive data flows. And if networking and integration extend beyond the factory by, for instance, encompassing subcontractors and suppliers, then we must address the issue of data security. Köckler also stated that standardization is critical to ensure software compatibility across all the components, machines, and factories that are to be networked with each other. He believes that to achieve integration, we need industry-wide agreement on a common international language of production. These challenges will be addressed at Hannover Messe 2014, especially because the event integrates industrial automation and IT, energy and environmental technologies, industrial subcontracting, production engineering, and services and research and development.
Ongoing Transformation of World's Energy Systems
The "Integrated Industry -- Next Steps" theme also signals the way forward in the ongoing transformation of the world's energy systems. In this process, the main next steps are to upgrade and expand energy transmission and data networks and to find viable ways of replacing the current energy system -- which is based on mere dozens of central power stations -- with a decentralized system comprising hundreds of thousands of small natural-gas, solar, wind, and biomass-powered generation units. Köckler shared that in the future, the smart grids that carry energy and the end-devices that consume it will communicate with each other, unlocking enormous potential for energy savings. Making this vision a reality requires collaboration and coordination across an incredibly diverse range of industries. All companies and organizations with a stake in this process require a technological and political platform for marshaling future-defining technologies and concrete solutions in the interests of facilitating the transformation from an outmoded, inflexible energy monolith to a nimble, intelligent energy network.
Netherlands Positioned Well in Industrial Solutions
Köckler told the Berlin audience that in the Netherlands, which is Hannover Messe 2014's "Partner Country," the mechanical engineering sector is enjoying steady growth and is made up predominantly of highly specialized small and medium-size enterprises. The country also has an extremely competitive industrial subcontracting sector that supplies components, modules, and made-to-order solutions to customers all around the world. The Netherlands is a shining example of European cross-border industry partnership. Exhibitors and visitors from around the world seeking cooperative ventures with Dutch companies in these sectors will be positioned to do so at Hannover Messe. The 2014 event is expected to draw close to 100 Dutch exhibitors covering more than twice the amount of exhibition space the country secured at the 2012 event.
Top photo credit: Hannover Messe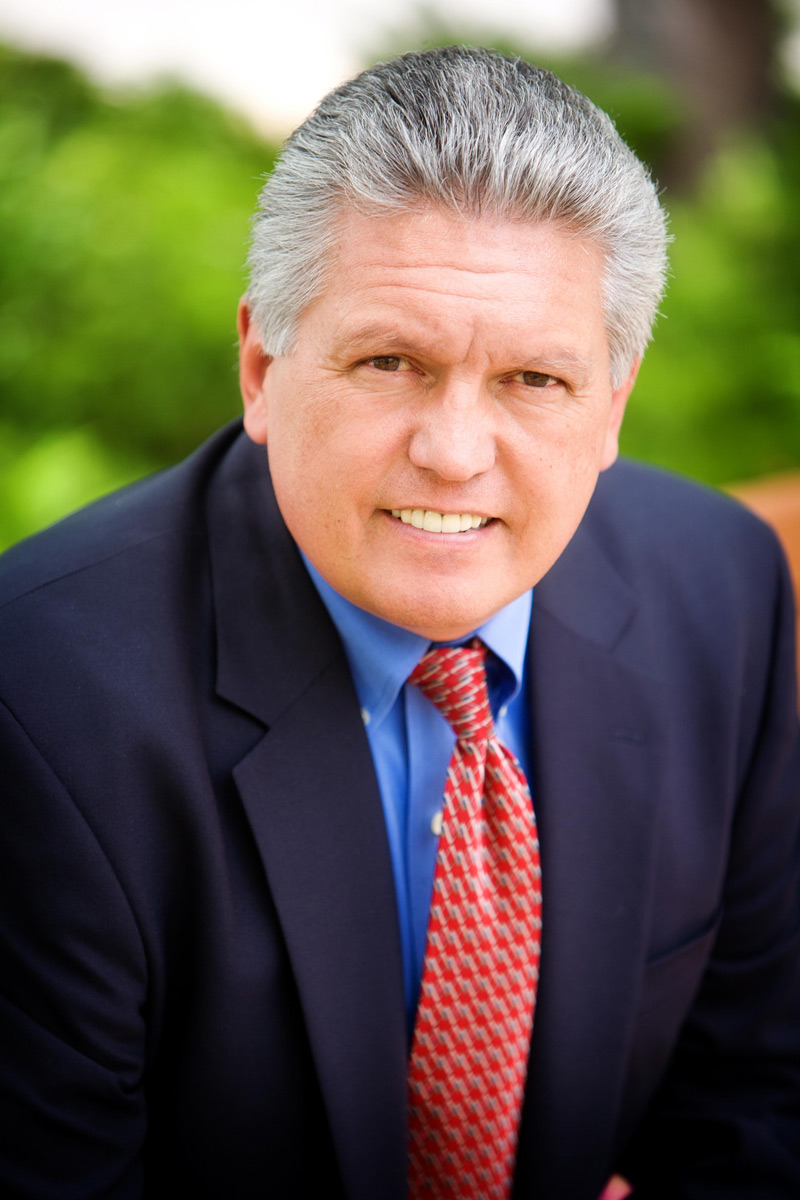 Larry Turner is president and CEO of Hannover Fairs USA (HFUSA), the U.S. division of Deutsche Messe that develops and manages marketing programs at Deutsche Messe events in Hannover, Germany, and the United States, as well as in such key emerging markets as China, India, and Turkey. Working closely with its clients, HFUSA helps them maintain their competitive position on and off the event floor. The company's programs reflect the global scope of Deutsche Messe's activities and include B-to-B trade fairs as CeBIT (information and communications technology), Domotex (floor coverings), Hannover Messe (industrial technology), and Ligna Hannover (forestry and wood industries).