Survey: Small, Midsize Manufacturers "Conservatively Optimistic"
March 5, 2014
With 2014 in full swing, many are looking to the manufacturing sector for an indication of how the economy will perform this year. Sage North America recently conducted a survey of small and midsize manufacturers to find out their business outlooks and trends they expect, as well as investment priorities. The economic uncertainty of the past few years clearly had a stifling affect on some businesses, but one of the bright spots in the economy was the modest growth seen in the manufacturing sector. Overall, things are looking up for the manufacturing industry in the coming year, with an anticipated increase in orders, production, and exports. According to the second annual
Sage Manufacturing Survey
, small and midsize businesses are conservatively optimistic about business growth. More than one-third of surveyed manufacturing firms in the small and midsize business (SMB) sector expect the economy to strengthen in the next six months, while half expect it to remain the same. The survey was conducted in December amongst 215 SMB respondents in the United States. These numbers are up from Sage's last manufacturing survey -- only 27 percent anticipated an improvement in the economy last year compared to 36 percent this year. Almost half (48 percent) of respondents expect the economy to remain relatively the same over the next six months. During the same period, 49 percent of surveyed manufacturers expect orders to increase, 42 percent believe that production will rise, and 25 percent anticipate more exports. The reasons for all the anticipated growth? There were three main areas that manufacturers believed would positively impact their business in the next six months:
Stronger domestic demand (68 percent)
The global economic recovery (36 percent)
The reshoring of manufacturing (26 percent).
Reshoring has had significant impact on the manufacturing industry as a whole. Many manufacturers surveyed are gaining new business by offering customers greater flexibility to make product adjustments based on market response and the ability to produce smaller lots. Five percent of those surveyed plan on bringing some production back to the United States in the next six months, and none planned on offshoring any manufacturing to other countries. In this new climate, manufacturers are making plans to refocus their efforts on specific areas that will have the biggest impact on their bottom line. Forty-six percent of respondents are looking to invest to support their top priorities in the next six months, including:
53 percent are looking to invest in increasing sales
36 percent are looking to invest in developing new markets
36 percent are looking to invest in increasing productivity.
The Sage Manufacturing Survey focused primarily on small and midsized manufacturers and distributors in the U.S. (defined as smaller than 100 employees for the purposes of this survey). About nine out of ten of the businesses responding have been in business longer than ten years. The survey included 139 small and midsized manufacturers and distributors. The results from the Sage Manufacturing Survey were echoed in other industry reports, as well. Jobs reports from the Bureau of Labor Statistics continue to show that the manufacturing sector continues to add jobs, and, according to the White House, manufacturing has added 622,000 jobs since early 2010, including more than 80,000 over the past four months. The sector is expected to contribute to job growth in 2014. The outlook was not entirely rose-colored, however. In the survey, manufacturers revealed some areas that still hold uncertainty for them. When asked about influencers that could affect a downside for their businesses in 2014, respondents in the Sage Manufacturing Survey pointed out three areas that could have a negative impact on their businesses. They included:
A domestic economic slowdown (53 percent)
Additional environmental or financial regulations (35 percent)
A global economic slowdown (29 percent).
Barring these challenges, there's an overall increased confidence in the economy and positive outlook for growth in production and hiring. The growth of reshoring, the desire to provide flexibility, and the investment in productivity will underscore the importance of technologies like enterprise resource planning (ERP) in the coming months and years. Manufacturers will need to turn to technology tools in order to help them run leaner, more cost-effective businesses. If this year's survey serves as indication of things to come, then the modest growth seen in the manufacturing sector in the past few years is likely to continue.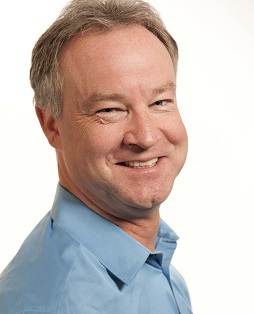 Joe Langner is executive vice president of Mid-Market Solutions for Sage North America. A seasoned executive with more than 25 years' experience, he is responsible for driving the Sage Mid-Market business strategy. This encompasses the Sage 100, 300, and 500 ERP solutions, as well as Sage ERP X3 and Sage CRM. Prior to joining Sage, Mr. Langner was with Ellie Mae, a provider of enterprise solutions for the residential mortgage industry, and before that, Dun & Bradstreet.