Podcast: John Ratzenberger Plans TV Series to Elicit Cheers for American Manufacturing
December 2, 2013
As a supporter of small businesses and U.S. made products, former "Cheers" star John Ratzenberger is linking his celebrity status to a crowdfunding effort to produce a new television series that will showcase American manufacturing, with a special emphasis on today's factory worker. Best known for his role as Cliff the mailman, the actor and entrepreneur recently told ThomasNet News Career Journal how "
John Ratzenberger's American Made
" will give the public a better understanding of the manufacturing culture. [embed]https://soundcloud.com/blane_tn/podcast-john-ratzenberger-on-1[/embed] "Everybody was self-reliant at one time, especially before World War II. Everyone once had skills besides what they make a living at," Ratzenberger explained.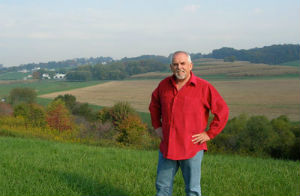 His new series will focus on "today's American made" companies in an effort to instill a more positive image about the people in industry and to persuade young job-seekers to consider a career in manufacturing. Time is of the essence to get millennials into the worker pipeline as a large segment of the manufacturing workforce approaches
retirement age
. The average age of today's factory worker is 58, Ratzenberger said. The actor said that people -- including those in the entertainment industry -- need to do a better job of celebrating American workers. School officials, guidance counselors, and teachers should take tours of shop floors to see that modern factories are undeserving of manufacturing's "dirty" reputation, he said. "We should honor people that go into manufacturing instead of denigrating them," he said. Schools need to support and improve shop classes to arm students with better skill sets, he said. Manual arts should take precedent over fine arts, he added. Ratzenberger takes pride in his past as a blue-collar worker -- he once worked as a carpenter who helped build the stage for the Woodstock festival. His father was a truck driver and his mother worked in a factory, he said. Ratzenberger and his production team are attempting to raise $500,000 through crowdfunding to finance the first few episodes of his new show. The effort has already raised more than $100,000. To take part in the campaign,
click here
, or visit Ratzenberger's website "
The Manufacturing Crisis
" for more details.