Career Spotlight: J.P. Purswell, Industrial Engineer
October 17, 2013
Over the course of his career, J.P. Purswell has been committed to industrial engineering as a professional and an educator -- and stresses that safety comes first. On the factory floor and as vice president of
Purswell & Purswell, Engineering & Ergonomics, Inc.
, he consults with manufacturers on ergonomics, safety engineering, and the best practices for compliance with OSHA policies. As an adjunct professor at Colorado State University-Pueblo, he ensures that his students are equipped with the skills needed to succeed in the modern workplace. He also helps prepare the Industrial Engineering P.E. licensure exam administered by NCEES. Purswell, who has bachelor's degrees in chemistry and biology, earned his master's degree in industrial engineering and ultimately achieved his Ph.D. in industrial and systems engineering. He spoke with ThomasNet News Career Journal about how industrial engineering has changed during his career.
Career Journal: How do you define industrial engineering?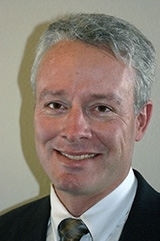 Purswell:
The way that I would characterize industrial engineering for someone who is not an engineer is "getting the right people to the right place with the right tools and equipment, at the right time." Whether you're trying to run a factory and you're trying to run product raw materials at the right place at the unloading dock, having the right people is essential. The profession also involves various kinds of project management.
Career Journal: As a seasoned professional, you've probably seen industrial engineering change over the past several years. What changes stand out?
Purswell:
Industrial engineers used to be thought of as people who were on the factory floor doing what are called time studies, where they documented how long various task required, and there are still IEs who do that, but more recently, IEs have moved into using queuing theory to reduce people's wait time for various services, or figuring out how many servers we need to adequately serve a population, whether that's bank tellers or emergency room physicians. For instance, in hospitals, if you have a certain number of critical trauma beds you want to make sure you're not down to your last one. So, queuing theories would involve [calculating] how many beds you need... Queuing theory is something that industrial engineers have focused on a couple of decades now. Another area where IEs have gotten into recently is healthcare and trying to figure out how to standardize best practices in the field. One of the projects that I'm working in is doing usability analyses of medical devices to make sure that the devices, in this case hospital beds, to match the users' expectations, and don't confuse them and, especially, that they don't give users incorrect feedback.
Career Journal: ThomasNet News recently interviewed another industrial engineer who noted that the shortage of industrial engineers "has more to do with the lack of interest in the engineering profession at the level of secondary education than any failure in higher education to provide practical training." As an educator, what do you think about this?
Purswell:
For the engineering courses that we teach at CSU Pueblo, I try to teach my class where it's something that if you can do basic  arithmetic, you can do the math for the courses I teach. But there are other classes that require more advanced mathematics like calculus or differential equations. Basically, if you don't come into the university as a freshman ready to take calculus, you really can't get out the door in four years with a degree, so not having a sufficient background in mathematics is a significant problem. [And students need] at least one course in physics to prepare for a career in engineering.
Career Journal: What do you tell students that they won't find in their textbooks?
Purswell:
I do try to teach classes so that students are equipped with useful knowledge the first day on the job. For instance, one of the things that I teach is how to benchmark your company's safety performance against others in the same industry, because that's one of the criteria upon which OSHA will use to select somebody for an OSHA inspection. Under the OSH Act of 1970, OSHA may come unannounced to your work site and inspect when the business is open. I try and give [students] the tools so they are prepared for what OSHA is going to be looking for in their particular workplace. I make them ask themselves: "With what standards are they going to expect me to be particularly knowledgeable for my industry?"
Career Journal: What about professional organizations? Which have been the most helpful to you and new graduates entering the field?
Purswell:
Certainly for students who are graduating or are close to graduating, the professional societies often times have very good job placement assistance and that is true for both the
Institute of Industrial Engineers
, (Purswell is a senior member) which  has a no-cost [platform] where you can post a resume, and students can let the employers know that they're available for a job. The
Human Factors and Ergonomics Society
, (Purswell is a member) is a specialized society within the overlap between industrial engineering and psychology. They do a nice job with job placement where people can interview at the annual conference...which is held every fall, usually late September or early October.   Related stories from ThomasNet News Industry Market Trends:
Industrial Engineering Capabilities Crucial to a U.S. Manufacturing Resurgence
Is Industrial Engineering Suffering From a Talent Gap?