Is Renewable Energy Compatible With a Reliable Electric Grid?
April 22, 2013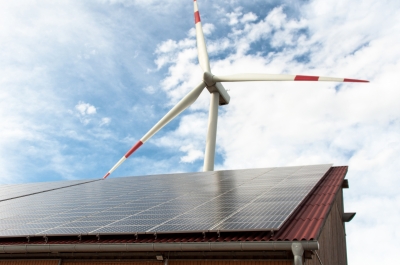 Because wind is an intermittent source of electricity, it needs appropriate amounts of fossil-fueled capacity ready at all times to balance its large and rapid variations. Those primary fossil plants then operate less efficiently than if they were running full-time without wind, meaning that any savings of gas and coal or any reductions in emissions are much less than simple calculations would indicate.
The ATI report says wind generation imposes various inefficiencies on the fossil fuel plants that have to operate in combination with it, including "increased hours of operation at partial load" to provide spinning reserve, "increased ramping between different levels of outputs," extra shutdowns and restarts, and operation in combustion-turbine mode, which provides faster ramp-up but is less efficient than conventional combined-cycle mode. I sent an email query to ATI asking for comments about the more recent Synapse/CSI study, but they did not respond.
The Transition From Coal to Renewables
The CSI report considers whether the variability of wind and solar is really as much of a problem as critics maintain. A previous study by CSI in 2011 introduced a "Transition Scenario" under which the U.S. would retire all of its coal plants and one-fourth of its nuclear plants by 2050, switching over to a power generation regime based on renewable energy and energy efficiency.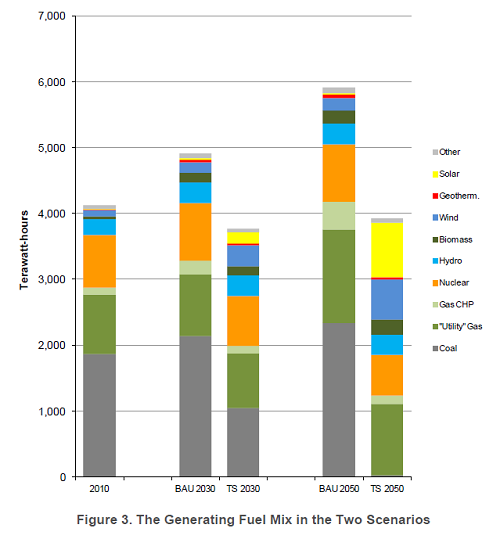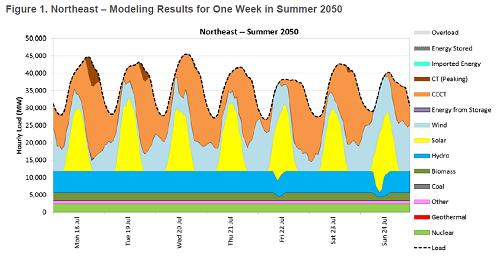 Wind technology has already improved. Capacity factors are reaching 40 percent and above due to better blade technology, higher towers, and improved electronics. Solar panel costs have plummeted further and the industry is working on bringing down the non-panel costs. Also, a solar PV manufacturing firm opened a facility in North Carolina with new technology that is almost twice as efficient as current panels. The production level will be low at first, but Siemens is supportive and pumped money in to develop the technology along with DOE [U.S. Department of Energy.
I noted that energy storage does not seem to enter much into the CSI scenario. I asked Smith why that was the case. He responded that "The assumptions in the [2011 study were very conservative." The research team wanted "to draw on technologies whose track record and costs were well established." That said, he feels that "battery storage technology is particularly compelling. Batteries can ramp up to full power in milli-seconds and can run at any output level, unlike natural gas plants." Stephens of Clark University has studied smart grid technologies and points to advances in this area as another resource that can be brought to bear to integrate renewable power generation into the U.S. grid. She tells me that "A smarter grid could contribute to increasing the efficiency, reliability, and resilience of electricity systems, and to facilitating the integration of renewables, energy storage, long distance transmission and the electrification of transport."