Will the Laws of Physics Prevent Manufacturers from Improving Energy Efficiency?
April 8, 2013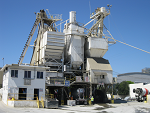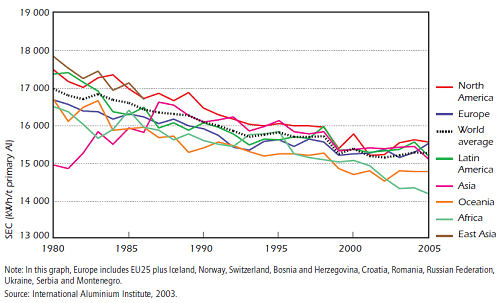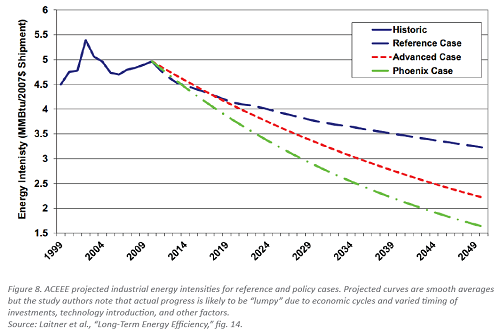 There is still scope for reduced scrap, more efficient end-use, improved reuse and recycling, and for substitute materials. In the meanwhile, other materials and processes may arise or take on new uses. For example, if we did a study on theoretical energy intensity or productivity of broad manufacturing -- versus individual processes -- 60 years ago, we might try to calculate theoretical potential energy intensity for making vacuum tubes, picture tubes, electromechanical phone switches, typewriters and so on, and scarcely consider semiconductor processing or monoclonal antibody-based pharmaceuticals ... underestimate the proportion of production requiring rare earths, and not have seen the rise of aluminum and plastic for food and beverage packaging at the expense of steel and glass.
In other words, it's hard to predict the kinds of qualitative changes in manufacturing that might radically affect energy productivity in the future.
Material Efficiency
In the MIT study, Gutowski insists that the "fundamental barriers" of the laws of physics will prevent industry from cutting in half the world's energy consumption while doubling demand, even with "very aggressive improvement scenarios." However, in harmony with some of the other researchers I consulted, Gutowski thinks alternative strategies could prove fruitful. He suggested that "we could greatly reduce material energy requirements if we could reduce demand" through a program of what he calls "material efficiency":
The essence of material efficiency is to be more efficient in how materials are used in the design of new products, to make products last longer, and to optimize the operational intensity of the material goods (e.g., serve more people with a given product -- to share). By themselves, these ideas are not new ideas. But they have not yet been explored in any depth as a means to reduce our global energy use and carbon emissions.
Such a strategy, Gutowski believes, "would require new thinking about how we use materials" and "is decidedly not a business-as-usual scenario, but is worth looking into in more detail."