Volusia County, Fla., to Hold Virtual Job Fair Connecting Skilled Talent with Manufacturers
March 15, 2013
Starting today, various manufacturing businesses in the Daytona Beach, Fla., area will connect with job seekers online through a virtual job fair, a collaborative effort between the Volusia Manufacturers Association, the Center for Business Excellence, the CEO Business Alliance, Team Volusia, and Volusia County Economic Development to help solve the region's immediate skilled worker shortage issue.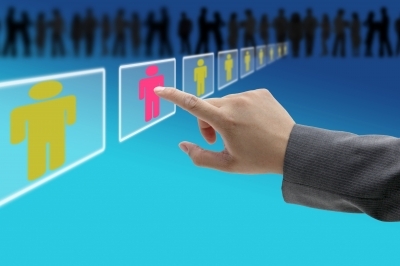 At the virtual job fair, from March 18 to 25, job seekers can log online
here
to find businesses hiring in a virtual exhibit hall. The initiative helps connect job candidates with manufacturing and industrial companies in Volusia County that conduct business both locally and throughout the country. "We have businesses that are expanding here, and they need skilled workers. It's an issue here that also mirrors [that] across the nation," said Jayne Fifer, president and CEO of the
Volusia Manufacturers Association
. She noted that there are over 400 manufacturers in the area, many of which are in demand for workers. The virtual job fair is free for job seekers and gives applicants 24-7 access and instant visibility to employers, who can post an unlimited number of jobs. While businesses cannot meet their applicants in person like at a standard career fair, they are able to "track" how many times their online booth is visited. Only registered employers, who can sign up
here
, will have access to resumes.
Hudson Technologies
, a metal enclosure and stamping manufacturer based in Ormond Beach, Fla., is one local business that will participate in the virtual event, along with other small and midsized businesses ranging from 15 to 400 employees. Mark Andrews, Hudson Technologies' president, and the chairman of the Volusia Manufacturers Association, said he is involved with the virtual job fair through his association with the Center for Business Excellence serving Volusia and Flagler counties. "We are seeing a [worker] shortage in the skilled trades and in positions requiring a technical background," he noted, emphasizing that it is his first time participating in a virtual fair. Hudson Technologies is currently searching for quality engineers, tool and die makers, customer care specialists, material control analysts, and entry-level press operators. Andrews explained why the skills gap is such a prominent problem: "We lack the infrastructure, both locally and nationally, that trains our students in the machine trades and technical engineering skills. So much emphasis is placed on students to take a liberal arts curriculum when the needs are in technical training." The Volusia Manufacturers Association is the only trade association for manufacturers in Volusia and Flagler counties and part of a long-term effort to expand manufacturing awareness, through the upcoming virtual job fair, collaborative efforts with the Center for Business Excellence and Volusia County Economic Development, and work with local schools and manufacturers. Along with businesses like Hudson Technologies, the association is involved with the
Dream !t Do !t
program that increases awareness of manufacturing careers through local, regional, and statewide partnerships. For more about the association and its efforts to address the skills shortage, read Fifer's recent editorial
here
. Access the virtual job site here from March 18-25:
https://cbe.virtual-jobfairs.com/index.cfm?fuseaction=Exhibitors.ViewAllBooths