Friday Focus: Tracking America's Manufacturing Jobs
March 8, 2013
During his second campaign, President Barack Obama pledged to boost the economy by creating one million manufacturing jobs by 2016. To track this effort, the Alliance for American Manufacturing (AAM) launched the AA meter, which reveals the industry's progress on a monthly basis. How are we doing so far?
Bureau of Labor Statistics
monthly jobs report data, the
AAM meter
displays the number of manufacturing jobs created on an online "time card" that breaks down progress on a month-to-month basis. According to the most recent update, the U.S. is now 974,000 jobs short of the 1 million job goal, with 26,000 jobs added in January and February. To reach the goal, 21,174 jobs must be created by the end of each month. During his 2012 campaign, the president
declared
that training skilled workers, creating manufacturing jobs, and giving tax incentives for companies bringing jobs to the U.S. would help grow the industry."We can help big factories and small businesses double their exports, and if we choose this path, we can create a million new manufacturing jobs in the next four years," he said. In response to the president's pledge, AAM president Scott Paul expressed cautious optimism, noting that the 1 million goal is a modest number compared to the 5.5 million manufacturing jobs lost over the past decade, and that Washington needs to define a jobs plan. "It's great to see the unemployment rate come down and to see the private sector add so many jobs in February," Paul said. "But I'm concerned that manufacturing is lagging behind, despite all the lip service given to its resurgence. Smart public policies to support private sector job growth, particularly in manufacturing, can change this, but not if Washington isn't focused on a jobs plan." Associations are on board to help drive manufacturing job creation. In February, the
National Association of Manufacturers
(NAM) released a comprehensive four-point growth agenda for a manufacturing resurgence in America:  
1) The U.S. will be the best place in the world to manufacture and attract foreign direct investment.
2) Manufacturers in the U.S. will be the world's leading innovators.
3) The U.S. will expand access to global markets to enable manufacturers to reach the 95 percent of consumers who live outside our borders.
4) Manufacturers in the U.S. will have access to the workforce that the 21st Century economy demands.
  To meet these goals, NAM advocates major reforms. For example, it claims the U.S. must overhaul its tax system to drive competition, protect its cyber infrastructure, and win a consensus on an immigration reform policy that helps workforce needs. For more details on the agenda, see the
report here
. Check out America's manufacturing job progress on the
AAM blog
or here: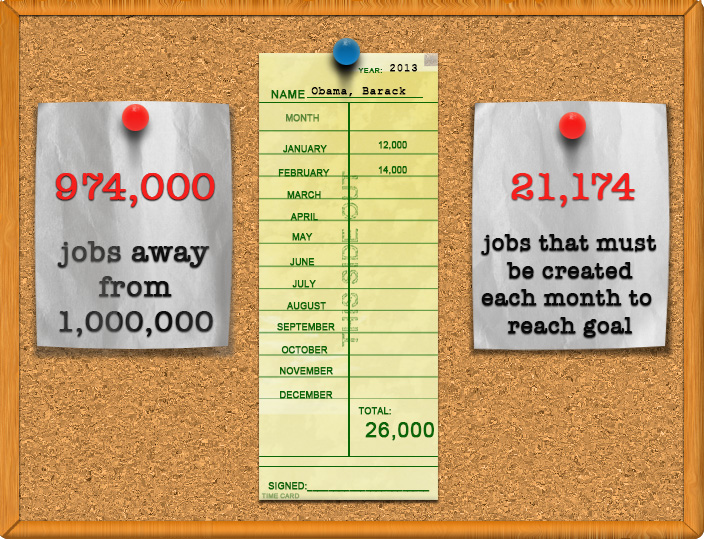 (Credit AAM)  
Using the