The U.S. Army Keeps Going Solar, as New Installation at White Sands is Biggest Yet
February 6, 2013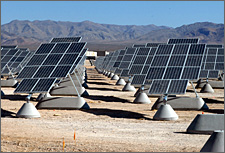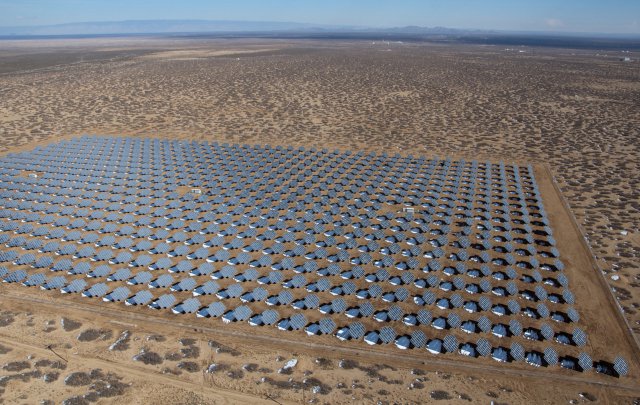 The solar power system will reduce CO2 emissions at White Sands by 7,400 tons annually; that's equivalent to planting 188,000 trees, or removing more than 1,500 cars from the roadways.

The solar array capacity of the new installation is 4.115 MW.

The solar carport capacity (also part of the project): 375 kW.

The annual energy output will be 10,400,000 kWh.

The estimated annual savings thanks to the project: $930,010.

Number of trackers: 774.

Number of solar panels: 15,480.
The amount of energy used by the new solar installation is expected to be 10 percent of the total power used by the base.
To get a better handle on the project and how it came about, I spoke with Craig Collins, the White Sands Missile Range's Energy Manager. He explained that the solar project started in concert with another project at White Sands, involving a facilities energy conservation upgrade. "We started putting in more efficient lighting and motors, and adjusted our HVAC controls, that kind of thing," Collins said. "In the course of doing that, we became interested in an Energy Saving Performance Contract." Here's what an ESPC is: Through the
U.S. Army Corps of Engineers