The One Renewable Energy Source Unaffected by Weather
January 18, 2013
Nebraska wind farm. Credit: Jerry W. Lewis.[/caption Recently the
Seattle Times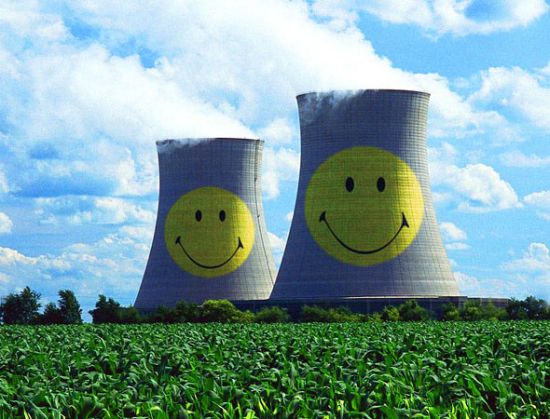 "Nuclear power plants." Remember that. Because this is the dirty secret of renewable energy production -- it always requires backup generation, be it fossil fuel or nuclear. California, which is requiring more renewable energy production, will learn this. As the Seattle Times explains, "wind and solar energy must be backed up by other sources, typically gas-fired generators," for windless and cloudy days. "As more solar- and wind-energy generators come online, fulfilling a legal mandate to produce one-third of California's electricity by 2020, the demand will rise for more backup power from fossil-fuel plants."
Solar: Inefficient By (Nature's) Design.
It's not just cloudy weather that renders solar so inefficient.
Petr Beckmann