Do Workers Find Value in Ongoing Education?
January 10, 2013
Many workers are interested in pursuing ongoing education to advance their careers. However, while the majority of professionals (85 percent) indicate that continuing their education has career benefits, only 52 percent of those who were offered tuition reimbursement took advantage of the opportunity, a new education survey reveals. A survey by software company
NETtime Solutions
provides insight into the effectiveness of various learning methods, spanning from mentorships to self-education, and found that even though most professionals are interested in advancing their education to boost their professional growth, their commitment to such training options wavers.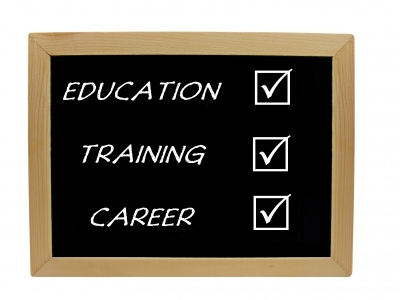 Very few of the survey respondents - 22 percent - attended a trade school or took part in a mentorship as a form of their education. Mentorships
have been highlighted
as a cost-effective measure in developing talent. And despite the low number of mentorship participants, an
earlier survey
by the same company revealed that 60 percent of professionals who have engaged in a mentorship relationship said that it was more effective than traditional education for their career paths. In contrast to the low mentorship participation, the most popular form of ongoing education after high school was formal education at a college or university, with 85 percent of respondents indicating they have taken classes at such institutions. The second most popular form of education was self-education. The survey received the following responses from professionals in a range of sectors:
- I went to college while working full time, and managed by attending a 100% online school... My employer offers tuition reimbursement... Now that I am done with school, I sometimes do training videos online during slow times at work, or from home when work is busy. - I read books in my field of work, which help me greatly to advance in my field. The books were available for free at work. Usually I would either read them on my lunch break or take them home. - I have very limited time so I try to take advantage of any opportunity for more education. I have taken online courses, seminars, webinars and formal training. Any education is a potential advancement in career and is always an advancement in the arena of life. Cost is always prohibitive but I learned many years ago that the price for NOT continuing education is much higher in the long run than the upfront costs.