Expert Insight: How to Deal with a Low Salary Offer
January 8, 2013
Many employees believe that they are paid less than the value they bring to their companies. Yet during an unbalanced economic recovery, when more low-paying jobs emerge than positions with higher salaries, low salary offers are not uncommon. Job seekers must tackle this issue as early on as the initial job offer, with a few strategies in mind.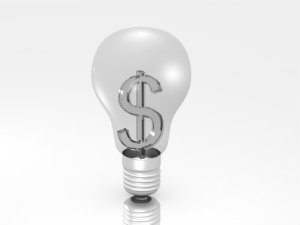 Credit: sscreations at FreeDigitalPhotos.net[/caption Accepting a low job offer without negotiating a salary may lead to severe income setbacks and regret over the course of a career. A study by
George Mason University
- "Evaluate your negotiating position. If it's weak, consider minimal or no negotiating. If strong, put everything on the table to examine which is meaningful." - "Complete an exhaustive pro-and-con list regarding the direct components of the offer as well as the non-offer aspects such as the company culture, the boss's attributes, etc. Prioritize the pros from high to low, and then do the same for the cons." - "Decide which cons related to the offer should be included in your negotiations. Decide at what levels you would like these to be resolved through the negotiating process." - "Formulate a strategy for dealing with the parties involved. Who has the power to make the decision? Who is the most appropriate person to negotiate with directly? With which items do I start? What am I willing to give up versus what is non-negotiable?" - "Decide in advance if you want to resolve the situation in one conversation or if you are willing to leave the issues on the lap of the other person for their consideration." - "If you are self-confident and can avoid giving nonverbal signals, conduct the negotiation in person. If you are less confident and cannot control your signals, conduct the session over the phone."
Leave the Ego at Home
Applicants that appear arrogant will never get far in their job searches. Additionally, those who show that they are most focused on money show that they are "only as loyal as the highest bidder,"
Glassdoor