A Closer Look at Trends Among Manufacturing Education Options
January 7, 2013
For students pursuing studies and future livelihoods in manufacturing-related fields, there are many degrees and credentials to choose from. Whether it takes two years to earn an associate's degree or four-plus for a bachelor's and beyond, the pathway from education to career can be varied. Here we look at the basic profile of each of the
primary education paths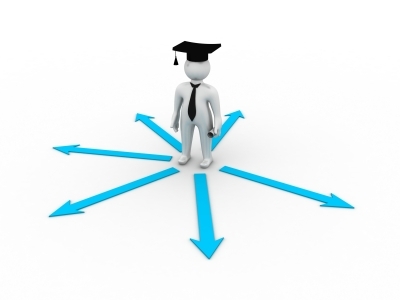 Credit: jscreationzs at FreeDigitalPhotos.net[/caption
TYPES OF EDUCATION INSTITUTIONS
Four-Year Colleges and Universities?
Students who attend a four-year college or university typically earn a bachelor's degree once they have successfully completed a program of study, which usually includes general education courses in addition to those required for the major and usually takes about four years. Some colleges also offer advanced degrees, such as master's or other graduate degrees, following a bachelor's degree. Universities offer bachelor's, master's and doctorate degrees and sometimes have professional schools such as a medical school.
Two-Year Colleges (Community and Junior Colleges)
Students who attend a community college or junior college are awarded an associate's degree once they have successfully completed a two-year course of study. Some two-year colleges grant diplomas or certificates of completion to students who have met course requirements and are ready to practice in their career fields. Due to costs often being lower and admission being more open at two-year colleges, many students begin their college careers at a community or junior college and later transfer to a four-year academic institution.
Career Schools (Technical, Vocational and Trade Schools)
Students who participate in accredited education programs at a career school - or a technical, vocational or trade school - are taught various skills to perform a particular occupation. Students take formal classes and receive hands-on experience related to their specific career interest, like welding, HVAC or electromechanical technology. The degree of specialization means the course of study is typically two years or less. At these schools, which generally cost less than four-year educational institutions, students may earn a diploma or a certificate, prepare for a licensing exam, or they may study to begin work as an apprentice or journeyman in a skilled trade.
TRENDS IN ACADEMIC DEGREES AND CREDENTIALS
"Trade schools nationwide are bursting at the seams as demand for skilled factory workers pushes enrollment to record highs,"
CNN Money