14 Employment Resources for Military Veterans
December 28, 2012
Many men and women returning from military service want smooth transitions back to civilian life and employment but face a tough and uncertain job market. And vets coming back from active duty face unique challenges, among them knowing how and where to begin the job-search process and rising competition over fewer job openings. For those who are seeking to return to the workforce, the following list of 14 resources below is a good place to start.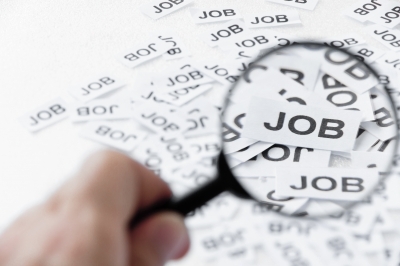 The
unemployment rate among veterans
surpassed 7 percent through November (the latest month for which data is available). For post-9/11 veterans (those who were in service during the "Gulf War II-era"), the yearly average unemployment rate remained at 9.8 percent for 2012. While unemployment has been a notable problem for young veterans returning from the wars in Iraq and Afghanistan, experts say young veterans face another key roadblock: knowing how and where to start the job-search process. "While military veterans possess a great deal of the business-friendly skills that employers look for in candidates, one of the challenges vets face is knowing where to begin when job hunting after they return from active duty," Brent Rasmussen, president of CareerBuilder North America, recently said in
a statement
. With that challenge in mind, here are 14 targeted resources that help bring veterans and employers together.
America's Veteran
In partnership with a number of federal agencies, the U.S. Office of Personnel Management's government-wide website helps vets, transitioning service members and their family members find jobs in the federal government. Among other features, the site lists Veteran Employment Program Offices and their respective contact information. Users are encouraged to contact these individuals about employment opportunities.
Military.com
This large military and veteran membership organization connects service members, military families and veterans to all the benefits of career and education services, including scholarships, mentors and even a military-to-civilian skills translator. Military.com's sizable careers section offers a veteran job board where individuals can search for jobs, manage résumés, network with other veterans and find nearby career fairs.
My Next Move for Veterans
Created by the U.S. Department of Labor, My Next Move for Veterans is an online tool that enables veterans to enter information about their experience and skills in the field and matches it with civilian careers that put that experience to use. The site also includes information about salaries, apprenticeships and other related education and training programs.
G.I. Jobs
G.I. Jobs provides a lot of exclusive expert advice and helpful features for vets, including job-hunting tips, a military-to-civilian pay calculator and, now in its 10th year, an annual list of the top 100 military-friendly employers. G.I. Jobs publishes a similar annual breakdown of the best colleges for veterans.
Veterans Job Bank
Powered by the National Resource Directory, the
Veterans Job Bank
facilitates easy access to hundreds of thousands of private-sector job openings specifically targeted at veterans. The online service returns job opportunities based on search criteria entered by the user, and jobs are drawn from various job boards that have posted or specifically tagged jobs for veterans.
MilitaryHire.com
Developed and maintained by a team of military veterans and corporate hiring authorities, MilitaryHire.com connects veterans with employers who value their particular set of skills. Veterans can sign up for free to search the job database, apply for jobs online and post résumés. MilitaryHire.com's career resources section includes articles with job-hunting and career advice, and guidance on transitioning from active duty.
National Veterans Foundation
The NVF provides, among other services, a Veterans Affairs benefits guide, a legal resource center and access to Veteran Service Officers who help members navigate VA bureaucracy. The NVF's job center highlights employment opportunities specifically for veterans and offers a job events calendar with job fairs and more.
VetJobs.com
Owned and operated by veterans, VetJobs connects transitioning military personnel, veterans and their family members with employers. Among the features VetJobs maintains is a database of résumés from officers and enlisted personnel (and their family members) who have served in the military, as well as a frequently updated list of military-related career fairs.
Hero 2 Hired
Provided by the U.S. Department of Defense, H2H is an employment program that helps Reserve Component service members connect with military-friendly employers. Features include job listings, career exploration tools, education and training resources, virtual career fairs, a mobile app, a variety of networking opportunities and a number of recruiting opportunities for military-friendly employers.
VetSuccess.gov
VetSuccess provides transition and employment resources for veterans, service members and their families. The Veterans Affairs Dept. site serves as a virtual employment resource center where veterans can browse job listings, get job application and interview tips, post résumés, apply for positions online and more.
Military Times Edge
This magazine aims to help veterans as they transition from military to civilian life. The publication covers many important employment and education topics, including career profiles, job-search advice, benefits information, career fair news, start-up strategies, success stories and much more. The site includes a job search tool powered by a partnership of Military Times and CareerBuilder.com.
Veterans' Employment and Training Services
Providing access to a variety of employment resources and expertise, the U.S. Department of Labor's Veterans' Employment and Training Services (VETS) program aims to prepare veterans and separating service members for meaningful careers and protecting their employment rights. Information covers laws related to veterans in the workforce, employment and training opportunities, a compensation and benefits handbook, monthly veteran hiring data and more.
Veterans Recruiting Services
VRS is an online service that connects employers and veterans through virtual career fairs and live video interviews. VRS offers services to assist veterans and their spouses as they transition to the civilian workforce, including a military-to-civilian skills translator, as well as services to help employers find qualified veterans for their businesses.
Get Skills to Work Coalition
A collaboration by GE with the Manufacturing Institute, Alcoa, Boeing and Lockheed, the Get Skills to Work Coalition aims to reach 100,000 veterans by 2015, and place them in manufacturing jobs. For more information, see
recent coverage
by Career Journal sister publication Machining Journal.