Expert Insight: Resume Writing 101 for Long-Term Unemployed Applicants
December 17, 2012
Long-term unemployment might lead to getting overlooked for a coveted position, even if the applicant has the qualifications. To overcome large time gaps between jobs, a strategic approach to resume writing can show an applicant's achievements in the best light.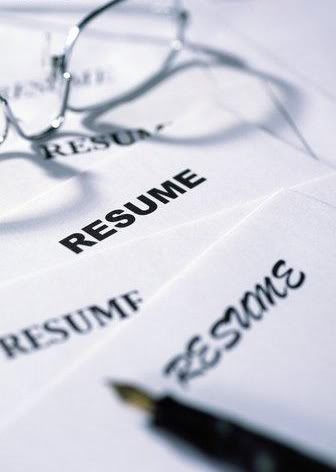 The recent recession wiped out over 8 million jobs nationwide. Unemployment from 2007 to 2009 was so steep that it exceeded those from any recession in recent decades, according to the
Bureau of Labor Statistics.
For those who have not been able to secure employment following the recession, the long time gap between jobs is often seen as a resume defect by some recruiters. A recent survey revealed how dire unemployment is today: Recruiters
admitted
that it's actually easier for them to place someone with a criminal record than it is to place an applicant who has been unemployed for two years. Another recent
study
by the National Bureau of Economic Research, which involved sending fake resumes with different lengths of unemployment to employers, revealed that the chances of an interview call-back "significantly decreases with the length of a worker's unemployment spell." In a quest to find solutions to this dilemma, IMT Career Journal asked professionals on
LinkedIn
what they would advise for long-term unemployed job-seekers looking to bulk themselves up on paper. Here are the responses from professional authors and career consultants:
Reflect on Marketable Skills Gained
In between applying to jobs, prospective employees can brush up on job skills or enroll in school to learn valuable and marketable new ones. During that time, it's essential to account for the time gap and add it to the resume. Todd Rhoad, an author and career coach at
Blitz Team Consulting
, has served as a career coach for about seven years and learned how to leverage resume techniques through his own stretch of unemployment. "Getting out of unemployment required many things," he reflected. "First, I had to learn what I was doing wrong. I did this by studying what others were doing right. Then I invoked a lot of introspection to identity what I needed to fix. This analysis led me to the need for new skills and new value to offer the market. The new skills and knowledge I developed became my new brand." Upon developing a personal brand, it's essential for a resume to read like a marketing brochure, Rhoad explains. "It will need to be carefully written with single-page length," he said. "Focus on value. Identify key skills you know they need and tell them what you've done with those skills. You must be able to convince employers that your value is far greater than what they'll pay for it." Value can be found in a variety of ways. "Gaps in employment can be filled with volunteer work," Janet Lentz, president of
Janet Lentz and Associates,
advised. For example, she notes that an applicant can list the following: "While I conducted my job search, I gained valuable experience doing 'X' as a volunteer for 'Y', where I was able to keep my skills sharp."
Win Sheffield
, a certified career coach who has worked with clients ranging from tech professionals to those at the trading desk, also recommends filling the time gap with unpaid roles, whether an internship or at a nonprofit group. "Find groups to volunteer your time and put it on your  resume," he said. "People hesitate to do that, but there's nothing to say that you can't list volunteer time. Experience makes you more valuable, whether you were paid for it or not."
Launch Your Own Business
Celia Currin, a career coach, who has worked in partnership with Sheffield at
the Art of the Career
, says that she sometimes refers to unemployment time gaps as a sabbatical year - an opportune time for building a personal business. "I recommend establishing, at least in name, your own consulting business. Then you put 'X' consulting on the top of your resume and pick up some freelance work that you can talk about," she said. "You might actually be able to build a business along the way." Sheffield also recommends this tactic, claiming that it's a good move for applicants to present themselves as consultants on projects, rather than listing temp jobs and drawing more attention to position hopping.
Don't Get Caught Up on Dates
In formatting the resume, it's fine to be broad about dates, says Cheryl Roshak, founder and principal of
CatapultMe
, a coaching division of Cheryl Roshak Associates. If a long-term unemployed applicant is positioning himself as a specialist, Roshak recommends creating a heading after the last full-time job and adding a broad date, such as: "2010-Present -- Freelance Consultant" or "Contract Worker." While there is no set rule for resume dates, Roshak, who coaches clients ranging from young to seasoned executives looking for a change, offers up a trick of the resume trade: avoid specific dates (months), especially during the first six months after a layoff. This strategy also works for jobs that are in the distant past. "If the gaps are long ago, and do not completely span two calendar years, you may not need to mention them," Vasco Phillip de Sousa, a media production leader, told Career Journal.
 ...But Always Be Honest When Asked  
Several recruiters note that unemployment gaps are not weighed as heavily as they were pre-recession. Once an interview is secured, be honest about a situation. Michell Smith, an entrepreneur, consultant,
bestselling author
and professional speaker, notes that a candidate's abilities and skills are not defined by periods of unemployment. "Tell the truth. Do not point it out, but don't be afraid either, because history is what it is," she said. "An interviewer will be more focused on what contributions can be made now, how each candidate communicates, and if their enthusiasm and commitment to the current expectations are sound." "The point is not to worry about it," said Currin, who emphasizes that there are scenarios besides a recession, such as illness or taking care of a child, spouse or relative, that cannot be controlled.