Defense Suppliers Reveal Best Practices for Establishing Sustainable Manufacturing
June 20, 2012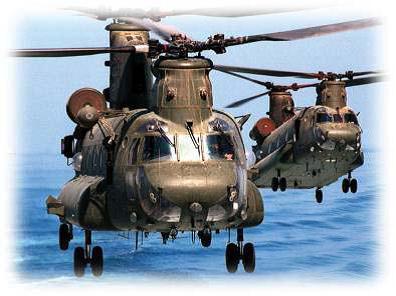 ThomasNet.com Green & Clean has covered various sustainability efforts of the U.S. Department of Defense
, including its commitment to biofuels
, but learning the specifics of how the agency is becoming greener and cleaner was harder to come by -- until now. A recently published overview from the
National Center for Defense Manufacturing and Machining
 sheds light on why and how sustainable manufacturing is a core part of a strong U.S. military. The NCDMM, based in Latrobe, Pa., is a nonprofit organization aimed at developing and delivering manufacturing solutions to the Defense Department and its industrial base. Those solutions ultimately go to the Air Force, Army, Marines, and Navy, as well as their contractors. Here's how the NCDMM defines sustainability, per the U.S. Department of Commerce:
Sustainable manufacturing is the creation of manufactured products that uses processes that minimize negative environmental impacts, conserve energy and natural resources and are economically sound and safe for employees, communities and consumers.
And why is sustainable manufacturing important for businesses engaged in the defense supply chain? The NCDMM lists government regulations and incentives and cost-competitiveness when it comes to winning contracts as reasons why it's a good idea to get onboard. The NCDMM currently is deploying the following sustainability activities:
Sustainable Aerospace Manufacturing Initiative (SAMI)
Energy Monitoring for Defense Readiness and Availability (EMDRA)
Sustainable Cell Initiative (SCI)
Mission Ready Sustainability Initiative (MRSI)
NCDMM created the initiatives by asking questions like, "Can we optimize the factory performance balancing lead time?" and "Can manufacturing systems and machines be leased and returned?" As a result of such queries into overall-systems views, energy recovery and resource reuse, NCDMM was able to create realistic assessment processes and goals for each initiative. The SAMI initiative, for instance, uncovered interesting statistics from a survey it sent out to NCDMM's partners, which are manufacturing firms of various sizes engaged in the defense supply chain. It turns out that 60 percent of the 38 partners that responded already have green initiatives in place, yet 50 percent said they have no formal ways of tracking their initiatives and don't plan to within the next two years. Thus, through SAMI, NCDMM identified the need among defense suppliers for a consistent method of measuring sustainability metrics. Meanwhile, the EMDRA initiative helped create a standardized assessment metric for metal-cutting machine tool energy consumption and, in turn, a new software platform for sustainability measurement per machine tool, cell, line, shop and ultimately enterprise -- all in real time. Known as VIPER, it provides real-time analysis of energy usage and environmental impact for manufacturers. NCDMM believes that, through VIPER, businesses can make real-time, effective decisions on sustainability matters while improving shop-floor efficiency and productivity.