The Small Florida Town with the Big Green Street
May 30, 2012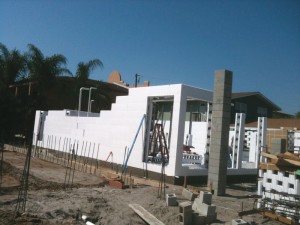 It's nowhere you would end up unless you were planning to go there. Anna Maria Island, Fla., has only about 1,300 year-round residents. It's located on the Gulf Coast, approximately 60 miles south of Tampa. At first glance, you would think the town is just another quiet seaside place in Florida, with nice palm trees, a terrific ocean breeze and friendly people who thrive on helping tourists enjoy their stays. But about eight years ago a local part-time resident named Michael Coleman teamed up with the son of a former governor, named Ed Chiles, and came up with an ambitious  idea that was also outlandish for its time. "I told my wife and Ed, 'Let's raise $10 million and buy Pine Avenue!'" Coleman told me last week. "And Ed said, 'Sure, what do you need to do it?' I don't know if he thought I was serious or not." Turns out Coleman was quite serious, thank you. Pine Avenue, the main thoroughfare of Anna Maria Island, was at the time an incomplete avenue, with some businesses but no defining culture, Coleman says. Now, local residents are calling Pine Avenue "the Greenest Main Street in America," after Coleman, Chiles and a couple named Mike and Lizzie Thrasher purchased and built properties with a very strong green component. So far, Coleman said, he hasn't heard from any other cities challenging the moniker, but he'd love to. "Hey, we
want
 people to challenge us," Coleman said. "We want to get the word out and let people know that the methods and practices we've used are not more expensive. You can do the right thing and still do it economically, that's what we want people to learn and see."   The story of how Pine Avenue has been transformed starts with money. Coleman said that he and his fellow builders solicited funds from banks, which raised private equity cash to fund the construction on Pine Avenue. It's important to note that no city, Manatee County or State of Florida funds were used. Drew Smith, a Manatee County resident who has been a consultant on Pine Avenue projects, is also a co-founder of the Florida Green Building Coalition, a nonprofit group that helps cities around the state become more environmentally friendly. "You have to give a lot of credit to the town and the residents in Anna Maria; Pine Avenue has had total support of the local government, and they're really creating this live/work/play community, where things like cars are almost a non-necessity," Smith said. "It's really exciting to see a city take this in such a positive direction." So what makes Pine Avenue so green? Smith and Coleman explained some of what has been done. First, Pine Avenue has gone to a crushed-shell sidewalk and eliminated "hardscapes," or concrete sidewalks. Smith said that with the crushed-shell sidewalk, the water percolates and goes right back into the ground. "So you recharge your water supply, and the water soaks right back into the ground, instead of having to let the water run off," Smith said. Another major factor in Pine Avenue's greening is the type of material used in the construction of the buildings. Coleman spoke excitedly about insulating concrete forms, or ICFs. The structural walls of buildings begin with the forms themselves, which consist of a web system tying together 2.5-inch Styrofoam panels. The ICFs form blocks, which are set, like Lego blocks, onto the foundation. Inside each form is a two-by-two-foot reinforced steel grid that covers the entire wall system. This web and grid system is then poured solid with 6 inches of concrete. The result is a fortress-like structure able to withstand the most extreme weather conditions. This wall system is quite energy efficient, since the normal escape routes for cool or warm air are sealed with a nominal 11.25-inch "thermos bottle"-type enclosure. Next, Coleman said 3/16-inch vinyl hurricane windows, which provide maximum impact resistance, energy efficiency and light retention. Moving along to the water supply, a regular hot water heater isn't used; instead, Coleman said, a tankless "on demand" system was installed. It's a water heater that only uses energy when the hot water tap is turned on. "The more green things we did, the more we wanted to do," Coleman said. "From one building to two buildings to now, we own 11 buildings, and the Thrashers own seven, and all of a sudden Pine Avenue is a completely different place." (The Coleman/Chiles buildings are mixed-use buildings: residential on the second floors, and businesses on the first floors). The Thrashers' buildings have also been using solar panels to conserve energy, while all owners of buildings on the street have planted flowers and gardens to beautify the street even further, to complement Florida-essential landscaping that includes sandy parking areas and sidewalks. "Native plants are there because they require less of everything, including, of course, water," Coleman said. "A lot of what we're doing we call 'responsive development.' We're not designed to attract more tourists, solely. People like this place because it doesn't remind them of other places."
Smith, who has worked with communities all over the state, said he was also impressed that Pine Avenue has only local businesses and merchants.
"No big-box stores, no chain stores, all local people and local products," Smith said. "It's like Key West without all the commercialization." There are still plans for growth on Pine Avenue, both men noted. Coleman said the biggest focus right now is making people aware of what's been done. "We realized about a year ago that we really hadn't done a good job publicizing all of this, and we wanted to make sure our efforts were seen by people who maybe hadn't ever thought about doing something like this in their towns," Coleman said. "Really, it's been a team effort by so many people involved."
After talking to Coleman and Smith, I was interested in seeing how other major cities have been greening themselves, and the first big city I thought of was Chicago. First under Mayor Richard Daley (for the past 20 years) and now under former Obama chief of staff Rahm Emanuel, Chicago has been at the forefront of becoming more environmentally friendly.
Happily, the Windy City still is leading the way (except in baseball, where, you know, the Cubs haven't won in a little while). Back in late March, Emanuel announced that the city was spending a whopping $290 million over the next five years to make the city even more green and will be adding 1,200 construction jobs that will produce 800 projects in neighborhood green spaces, recreational areas and parks. The city will be building new playgrounds, restoring old ones, and putting artificial turf fields in some of those playgrounds (maybe
that's
 been the Cubs' problem: they play on grass!) Another cool feature will be boat houses on the Chicago River, definitely something that will attract tourists in the spring and summer. One of the major projects will be the Bloomingdale Trail, a 2.65-mile elevated path on top of Bloomingdale Avenue. This could definitely cut down on traffic and serve as an alternative new path for cyclists and pedestrians. I bring up Chicago, after talking about Anna Maria Island, because I think it's important to recognize that going green can be done on scales both large and small. Each city that goes green, in its own way, is making a huge difference in its future and in the current quality of life for its citizens.