EIA Updates Commercial Buildings Energy Consumption Survey
May 29, 2012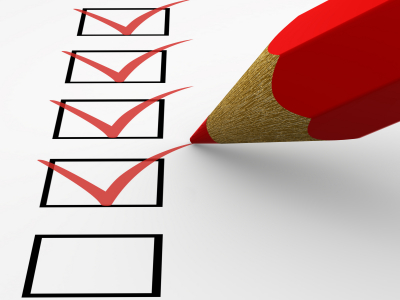 The U.S. Energy Information Administration (EIA) last month revealed new updates to its Commercial Buildings Energy Consumption Survey (CBECS) at the American National Standards Institute (ANSI) caucus luncheon. The survey is designed to lead the development of future energy standards for buildings. The event's feature guest, Thomas Leckey, an energy efficiency expert and director of the Office of Consumption and Efficiency statistics at the EIA, spoke about the development of the survey and its establishment of meaningful standards through benchmarks. "The luncheon provides a great opportunity for ANSI federation members and others in the built environment industry to hear about CBECS and how important it is to building performance benchmarking,"
said Ron Jarnagin, president of ASHRAE
, a trade group of heating, air-conditioning and refrigerating engineers. Other attendees at the monthly ANSI luncheon included standardization community stakeholders, companies from various industries, trade associations, government agencies and academia. At the National Press Club in Washington, D.C., on May 4, Leckey explained how the CBECS, the nation's only comprehensive survey of the commercial buildings population, serves to capture data integral to future energy efficiency programs. The survey works with a sector that includes approximately 5 million buildings and consumes about 18 percent of all U.S. energy. Leckey emphasized the EIA's two major guidelines behind the survey, which is voluntary. "Put simply, the surveys we conduct at EIA must be conducted objectively, and the information gathered through this objective process must be relevant and useful to the public," he said. "EIA's mission of objectivity and relevance provide the basis to establish meaningful benchmarks for energy." Leckey continued, "The range of energy questions covered by CBECS has expanded since 1979; we now ask about a number of computers and flat-screen monitors, new types of lighting technologies, the existence of data centers, located either in buildings or as standalone buildings. Most recently, we've expanded CBECS to cover water consumption and expenditure." Leckey also addressed key 2012 CBECS highlights and what industry can learn from the survey, including
:
Estimated counts of buildings by building type, size and region
An estimate of commercial floor space, differentiated by building type, size and region
Energy intensities, sorted not only by building type and size but also by energy source
Estimates of energy consumption by major end-use area, with about 10 areas in all.
Currently, the CBECS team is coordinating with government agencies, trade associations and other parties including ASHRAE to get feedback on the present survey's computerized instrument, a tool that represents an evolution from previous booklet surveys. Based on suggested changes to the survey, the EIA will present final recommendations and by 2013 will collect consumption and expense data "either from the buildings or from the energy suppliers who serve the buildings," said Leckey. Also highlighted were major improvements to this year's survey, which will include the largest sample size of building cases ever -- nearly 50 percent higher than 2007 data. Post-interview audits will also be conducted on a number of the 8,500 sample buildings to assess their energy characteristics. The collected data will ultimately serve to help understand energy use patterns, which will lead to the development of standards for equipment and buildings by national laboratories, regulatory authorities and NGOs, such as ASHRAE. The data will capture progress on energy initiatives, such as alternative lighting.