Sustainability Spotlight: 2012 Energy Star Award Winners
March 29, 2012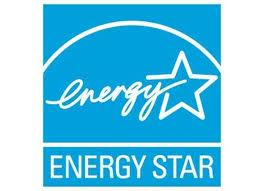 As part of its 20
th
Anniversary of Energy Star celebrations, the U.S. Environmental Protection Agency (EPA) named 109 organizations
2012 Energy Star Award
winners for their outstanding leadership and commitment to protecting America's environment through energy efficiency. "As we celebrate 20 years of progress through the Energy Star program, EPA is proud to congratulate the 2012 Energy Star award winners," said EPA Administrator Lisa P. Jackson. "Thanks to their innovative thinking and commitment to energy efficiency, these leaders are helping Americans find cost-effective ways to save energy in everything we do, which is good for our environment, our health and our future." For 2012, a total of 109 Energy Star awards were given in four categories: corporate commitment; sustained excellence; partner of the year; and excellence in delivering specific promotions.
Sears Holding Corporation
received the highest honor, the
Corporate Commitment Award
, which is reserved for organizations whose superior achievements in energy efficiency span the breadth of the Energy Star program. According to the EPA, Sears Holding Corp.'s contributions have included energy-efficient product retailing and consumer outreach that has helped the program achieve meaningful reductions in greenhouse gas emissions. The company continues to add consumer products -- such as lighting, washers, and power tools -- to its ENERGY STAR portfolio. In addition, Sears has also reduced company-wide energy consumption by 4.3-percent over 2011 levels, and has earned recognition as an ENERGY STAR leader for increasing energy efficiency by more than 10 percent in its Kmart buildings. The
Sustained Excellence Award
was given to 57 organizations that continue to raise the bar across their respective industries for outstanding achievements in energy efficiency. Among them are
GE Appliances and Lighting
, whose offerings include 500 ENERGY STAR lighting models and 93 new LED products. The company was also the first major appliance manufacturer to partner with the EPA on the
Responsible Appliance Disposal (RAD) Program
to help reduce ozone depleting substances. Meanwhile, 36 organizations were chosen to receive
Partner of the Year Awards
for protecting the environment through energy-efficient products, practices, and services.
LG Electronics
received this award for increasing total sales of ENERGY STAR qualified products by nearly 30 percent over 2010 and adding 21 new qualified appliance and electronic models in 2011. In addition, the company's public education campaign about ENERGY STAR reached tens of millions of consumers and included a 50-second spot on its Times Square billboard. Finally,
Excellence Awards
were given to 15 organizations for advancing energy-efficient products, homes, or buildings and helping to expand the reach of the Energy Star program.
National Grid
, an international energy delivery company, was recognized in this category for promoting market adoption of energy-efficient products, expanding its Spanish-language outreach, and launching two new campaigns featuring ENERGY STAR, "Tap into Savings" and "Fine Art of Recycling," with participation from other ENERGY STAR partners. Launched in 1992 by the EPA, Energy Star is a market-based partnership to reduce greenhouse gas emissions through energy efficiency. Over the past 20 years, with help from Energy Star partners, American families and businesses have saved about $230 billion on utility bills and prevented more than 1.7 billion metric tons of carbon pollution. To learn more about the achievements of all the 2012 winners,
click here
.