Scotland Seems Pretty Serious about Sustainable Energy
March 21, 2012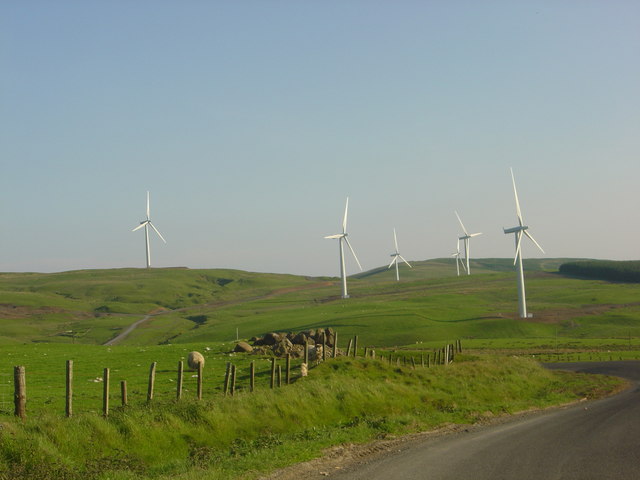 I recently wrote about the political leaders of
Scotland butting heads with Donald Trump
over the proposed wind farm that would spoil the pristine views of his planned golf course. What appears to be a somewhat silly argument on the surface actually reveals a lot more about Scotland's real intent: to be 100% reliant on renewable energy by 2020. As mentioned in my prior post, Scotland's First Minister Alex Salmond supports the wind farm because it is consistent with the Scottish government's plan to position itself as a leader in the provision and technology of renewable energy - even though the wind farm's turbines will be visible from Trump's beach and golf course. We've all heard of these unwavering commitments to sustainable best practices before, haven't we? So, what to make of Scotland's ambitions? Are they serious? According to a recent Earth Techling article, titled
Scotland's Clean Energy Path Avoids New Nukes
, the answer is a resounding yes. Numerous countries have set their sights on 2020 renewable energy goals with the hope of reducing emissions and dependence on foreign oil and gas imports. Well, according to 
a new government report
, Scotland is right on track to reach 100 percent energy from renewables by that time. Earth Techling explains:
Scotland's goal might not be so far-fetched. The country already boasts a relatively high percentage of renewables: nearly a fifth of the country's power is from hydro and other renewable generation sources, more than any other country in the United Kingdom. Wave and tidal power may become more significant sources of electricity generation for Scotland as well, as the country is surrounded by water and has easy access to waves. Scotland houses the European Marine Energy Centre (EMEC) that is busy researching and developing wave and tidal power. Devices there range from small underwater wind turbines to large 500 kilowatt (kW) and even 800 kW wave and tidal devices.
The website
Scottish Renewables
also contains a great deal of information about Scotland's intent to become a global sustainability leader. And if we're to believe a renewable referendum that was recently published on the site, it appears the country has its heart in the right place. "Scottish Renewables is obviously an apolitical organisation. Decisions on Scotland's constitutional set-up are absolutely for the people of Scotland," Niall Stuart, chief executive of Scottish Renewables, said. The remainder of the referendum is worth a read and serves as a glimpse into the inner workings of Scotland's renewable energy ambitions. The population of Scotland isn't exactly dense, so running the entire country on pure renewables by 2020 is probably an attainable goal. And that can only mean good news for other countries eager to learn how to re-configure energy grids so they can consume clean energy. What do you think? Is Scotland poised to take a global leadership role on how to implement and thrive on sustainable, clean energy?