It's not "American Idol," but here's an energy-related reality competition you could really vote in
January 18, 2012
Whether we want to admit to ourselves or others or not, we've all been infected by the plague that is reality television. Maybe you watch "Dancing With The Stars" and wonder how Ricki Lake's scores could be better than those of NFL star Hines Ward. Maybe you flip on Bravo for the 473 varieties of "Real Housewives of (fill in the blank) County," and watch how people who are, remarkably, allowed to vote and drive cars live their lives in utter vapidity. Or maybe you're more high-brow and watch higher-quality reality programming, like "Extreme Makeover" or "Who wants to be the next Food Network Star?" Whatever your viewing pleasure, we all must admit that we've seen some reality programming in the past decade since it was "invented." And most of the time, it seems like a waste of time, doesn't it? But finally, here's a "reality" competition that may be worth your effort. The Department of Energy has created a unique contest called "America's Next Top Energy Innovator," and you, dear reader, have a say in the outcome. Here's the way the competition has been set up: The Department of Energy, beginning in mid-2011, announced a competition that would allow start-up companies and small businesses to compete for a chance to be showcased at a major annual gathering of clean energy investors and innovators, the 2012 ARPA-E Energy Innovation Summit, held from Feb. 27-29 in Washington, D.C. Thirty-six startups or recently formed companies submitted proposals, and have signed option agreements that allow them to use and license new technology developed and patented by one of the U.S. Dept. of Energy's National Laboratories, and the Y-12 National Security Complex. Once the agreements were signed, the 36 entrants were officially entered into the competition. Beginning next week, at
www.energy.gov/topinnovator
  you can read profiles of each company's products and technology, and then vote for which one you think should be featured as a product and technology of the future. Clearly, the winner of this competition will gain a larger spotlight, which could open up fundraising opportunities that could lead to their energy-friendly product being on the market sooner.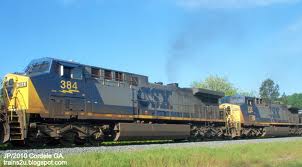 (
Umpqua Energy or Oregon is developing technology that will reduce emissions in cars and trains like this one.)
"Winning something like this would be an honor, and I think it would demonstrate our commitment to innovation," said Eric Dobson, executive vice president of TrakLok, a Knoxville, Tenn.-based company that has entered. "I think letting the American public make the decision is fantastic; it fits in with the paradigm of social marketing, and is the ultimate participatory event. Who are these companies and how are they trying to make the environment cleaner (and make a few dollars for themselves as well?) I talked to four of the entrants and heard their stories:
1. e-Chromic, Boulder, Colo. --
Founded in early 2011, e-chromic is led by CEO Loren Bennett. What the company is working on, in collaboration with the National Renewable Energy Laboratory (NREL) in Golden, Colo., is a reflective electrochromic thin-film for windows; what e-Chromic is doing is transforming existing windows into more energy-efficient windows.
"The film goes on the inside of your window," Bennett told me. "It's wirelessly controlled, so that you can control how clear or reflective the window is at any point in time. So when the sun isn't shining in, for example, you'd have the windows clear. "But when the sun is shining," Bennett continued, "you turn the film into reflective mode, and you can reduce your air conditioning costs by 25 to 40 percent." Bennett explained that his company initially will be trying to market the electrochromic film to owners of commercial buildings, and hopefully eventually to residential buildings as well. 2. Vorbeck Materials, Jessup, Md. Vorbeck has teamed up with Princeton University's chemical engineering lab, as well as Pacific Northwest National Laboratory (PNNL) to create graphene, which is an allotrope of carbon that, in Vorbeck's case, has been used conductive ink already. Vorbeck hopes to now work with PNNL to create a method for building tiny chemical structures which will greatly improve the performance of lithium-ion batteries. Lithium-ion batteries are batteries used in laptops and electric vehicles. "These batteries have a tremendous versatility usage," said Vorbeck Chief Operating Officer Kristen Silverberg. "What we're finding is that graphene enables higher-powered, faster-charging and safer batteries. This is a new battery chemistry and it's been really exciting. "
Silverberg explained that Vorbeck is using PNNL technology and that the new material stores twice as much electricity at high charge and discharge rate as current lithium-ion batteries, and creates increased battery capacity and a longer life cycle. Vorbeck is hoping to mass-market the graphene-infused batteries in 2013, and Silverberg said that being recognized in the America's Next Top Innovator competition "would bring great recognition and exposure for us, and really big a big boost all-around for us."
Umpqua Energy, Medford, Ore.
 Umpqua is working with Argonne National Laboratory, an Illinois-based lab, to develop a system that allows a gasoline engine to operate in an extreme lean mode, increasing gasoline mileage, and also increase fuel economy while, in addition, reducing emissions with the system. According to Daniel Wells, Umpqua's CEO, it all involves creating a nox reduction system. "Nox is an emission; when you look at a picture of Los Angeles, and you see that haze in the air, that's nox," Wells said. "We noticed a major difference in putting in hydrogen when it comes to nox. We scoured the country for a nox reduction system, and we found Argonne, who had a de-nox catalyst." Wells explained that Umpqua's system uses a plasma fuel reformer that generates hydrogen from the fuel itself. "We're taking a small amount of hydrogen and injecting it into the air intake," he said. "The air flow draws the hydrogen down into the combustion cylinders, where it acts as a giant sparkplug, and you get a more complete burn, and an earlier burn of the gasoline. "We can cut hydrocarbons, carbon monoxide and particulant matter," Wells said. Umpqua's business manager, William Evans, said he thinks they can reduce emissions by 90 percent, and that "this could double a vehicle's gas mileage." He also said that Umpqua's new product could be on the market very soon. Wells added that he thinks the company can market the nox reduction system to "anyone who uses a combustion engine; semi-trucks, trains, and cars."
TrakLok Inc., Knoxville, Tenn.:
 TrakLok will be using an Oak Ridge National Laboratory-developed technology, to tag, track, locate and communicate with cargo containers, and trailers. "Our core application is tracking and securing cargo anywhere in the world, and we have a unique product for tracking and securing cargo," said Dobson, TrakLok's VP. "This technology will allow us to communicate with dramatically larger numbers of communication devices, in places where communication usually breaks down, like in the hull of a ship." Dobson added that this new technology, creating "smart boxes" could help TrakLok expand the company and be of use to even more rail companies and shipping companies that use their product already. "We'll really be able to track places where we previously couldn't, so this will really fill in a gap for us," Dobson said. So there you have it, four of the 36 companies who are hoping to win the Dept. of Energy's first "reality" competition. And best of all in this competition? Simon Cowell won't be one of the judges.