Sustainability Spotlight: New York and San Francisco Honored for Green Building Initiatives
December 8, 2011
The
U.S. Green Building Council
(USGBC), developers of the LEED green building certification system, announced that New York and San Francisco are the recipients of the World Green Building Council's Government Leadership Awards for Excellence in City Policy for Green Building. The two cities were honored in recognition of their best practices in city-level government policy for green building initiatives. "New York and San Francisco are strong models for green building policy. The United States continues to be at the forefront of the green building movement thanks in part to these shining examples of leadership," said Rick Fedrizzi, president, CEO and founding chair, USGBC, and chair-elect of the World Green Building Council.

The
Industry Transformation Award
was given to New York City for its Greener, Greater Buildings Plan (GGBP), which is part of the broader PlaNYC sustainability plan to reduce citywide carbon dioxide emissions by 30 percent by 2030. GGBP requires large existing buildings to publicly display annual energy and water benchmarks, undergo cost effective lighting and efficiency upgrades, and install meters and sub-meters in large tenant spaces. Focusing primarily on 16,000 of the city's largest properties, roughly half of citywide square footage, the plan will result in an emissions reduction of almost five percent. In addition, it is expected to cut energy costs by $700 million annually by 2030 and create roughly 17,800 construction-related jobs over ten years. San Francisco was honored with the
Best Green Building Policy
award for the San Francisco Green Building Ordinance, an aggressive policy that requires all new commercial, residential and municipal construction to be built to LEED standards.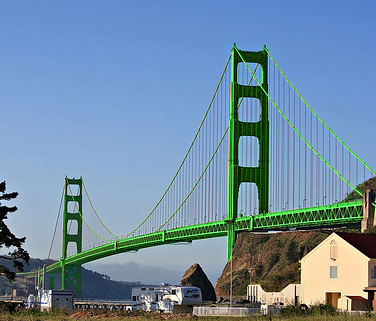 The codes focus on water and energy conservation, recycling and reduction of carbon emissions, and apply to most buildings in the city. In addition, existing buildings must publicly disclose energy labels, undergo periodic energy audits, and perform mandatory water efficiency retrofits when sold. The impacts of building labeling and auditing alone are expected to reduce carbon dioxide emissions by 105,000 tons. Other award recipients include Mexico City, Mexico for Climate Action Leadership; Birmingham, UK for Urban Retrofit; Singapore for Regional Leadership; and Tokyo, Japan won the Most Groundbreaking Award. More than 80 green building councils around the world, along with the International Council for Local Environmental Initiatives and UN-HABITAT network members were given the opportunity to nominate local government policies from their countries for the award. To learn more about the Government Leadership Awards, visit
www.worldgbc.org