Best Sustainable Apps for Mobile Devices
October 20, 2011
Are you green and clean when you travel or eat out at restaurants? Not sure what to recycle? Do you know which global businesses are sustainability leaders?  If you answered "no" to any of the aformentioned, here's a list of must-have sustainable apps for your mobile device tha can help.  

The Green Globe App
Available as a free download at the Apple App store under the travel category, The
Green Globe App
claims to be the only mobile application for Apple iPads, iPhones, and iPods that allows travelers to instantly search for sustainable resorts, hotels, conference centers, attractions, tour experiences, and wedding options. The Green Globe App delivers photos and descriptions of Green Globe and Heritage-certified business, with direct links to booking, views in Google-earth, and YouTube videos.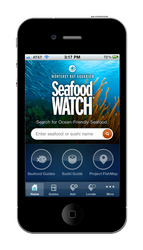 Seafood Watch
The Seafood Watch app from the
Monterey Bay Aquarium
provides recommendations for ocean-friendly seafood at your favorite restaurants and stores. This includes the most current recommendations for seafood and sushi along with complete information about how each item should be fished or farmed. Project FishMap also lets users make their contribution by adding the names of restaurants and stores in the U.S. where they've found sustainable seafood.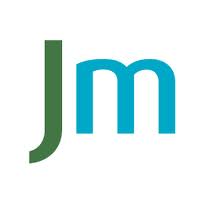 Just Means
If you are interested in what companies and organizations are doing to advance social and environmental sustainability,
Justmeans
is just for you. The app allows you to find out how publicly traded companies rank against each other in terms of social and environmental performance. Users can also follow real-time updates from companies and organizations on social and environmental performance. Another cool feature is the ability to find companies by industry and track their performance vs. their peers.  
i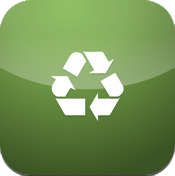 Recycle
According to iRecycle's web site
, "recycling is the easiest and most accessible way to get people plugged into sustainability. iRecycle provides access to more than 800,000 recycling and disposal resources for more than 240 materials, plus the latest in green news to match your lifestyle." That's a whole lotta recycling goodness for a free app.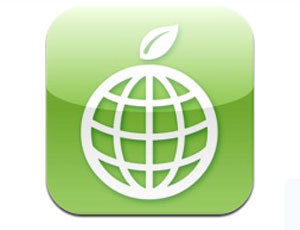 Green Map
The idea behind Green Map is to promote "inclusive participation" in the sustainable community development worldwide, using mapmaking.
"

What's Green Nearby?", for example, is a handy tool for connecting with green resources on the go and users can suggest new sites. The iPhone App includes 10 additional sections, delivering an insightful view into the impacts of this global movement through its Green Maps, videos, photos, Twitter, blog and much more. Type 

GreenMap.org

 into any phone's internet browser for the mobile website, or click 

GreenMap.org/app

 for the App (or search Green Map in the Apple Store).