Um, About Those Green Jobs, Mr. President...
September 2, 2011
It was a great success story of President Obama's efforts to stimulate green jobs. Nearly $2 billion of your taxpayer dollars were spent to manufacture parts, including blades, for wind turbines for a wind farm in Texas. The project created over 2,000 jobs.
Great. Raise the "Mission Accomplished" banner. That's how it was supposed to work.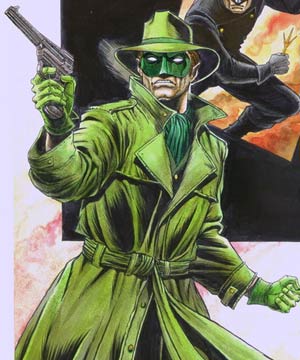 Only problem is, if you want to get technical and picky about it all, 80 percent of $2 billion went to manufacturers overseas, particularly China. That's right -- you paid $1.6 billion to create jobs overseas. Meanwhile, at the same time the Chinese were getting your money from the Obama Administration to build the blades, employees of a Pennsylvania-based wind turbine blade factory were getting laid off.Wait -- was that what President Obama meant when he promised the creation of green jobs? That he'd create 80 percent of them in China? We don't remember that particular speech.
We're Realists. They All Do It.
Look, we're realists. We know that political candidates of all stripe, persuasion and inclination promise a whole lot of hokum to get elected. Liberals do it, conservatives do it, Democrats do it, Republicans do it, birds do it, bees do it, even educated fleas do it. President Barack Obama is no different. From promising to end American involvement in the Iraq War and to close the Guantanamo detention center, to promising to toughen rules on lobbyists to promising an open, transparent administration and that no family making less than $250,000 a year would see any tax increase, his is the usual litany of broken promises. Campaigning is, in fact, much easier than governing. And it's not like the administration has singled out green jobs to exempt from its promises to create jobs. Remember that huge trillion-dollar stimulus package President Obama wanted in early 2009, promising it would bring unemployment down, and threatening that if we didn't spend the money that unemployment would spike? We passed it and unemployment spiked. Still, by any standard, President Obama's performance on his green jobs promise has been a rather significantly underwhelming.
The Promise: Five Million Green Jobs
If it was a one-off promise, well, that would be understandable. We all do that. But Candidate Obama repeatedly promised green jobs, green jobs and more green jobs from the stump. A
typical quote
Then That Whole Economy Thing HappenedWell, there was that whole economy thing. The government doesn't want to be seen subsidizing money-losing green jobs when there are plenty of people without real jobs. Granted the president couldn't have foreseen that the economy would be as bad as it is.
One can also note that the economy wasn't great when he took over, and that he touted his trillion-dollar stimulus package as a way to reduce unemployment, so let's call that one even: Yes the economy's tough, but he was elected because he promised us he knew what to do about that.Then there's the real-world experience of green jobs out there for all to see. Just as we have Russia to thank for warning the rest of us off large-scale communism, we have Spain to thank for warning the rest of us off large-scale government efforts to pump air into the green jobs sector. As
ThomasNet
But Surely Green Jobs Would Succeed In Seattle?
Okay, so let's not take that route. You'd think the media would have done a bit of digging into the success of green jobs in general when candidate Barack Obama was promising millions of them, but they were far too busy trying to ascertain just how many times Sarah Palin's fourth-grade teacher had to reprimand her in class to dig into Obama's claims. But certainly the Obama administration did... something? Oh mais oui. And in the environmental movement's sweet spot, too. There are few places in America more reliably liberal and crunchy-green than the Pacific Northwest, particuarly Seattle. Maybe Nancy Pelosi's living room or Chris Matthews's dinner parties, but that's about it. Locating a green jobs program here is like locating a sports bar in Pittsburgh: It's a total no-brainer. So it probably wasn't a surprise when the Obama Administration placed a honey of a green jobs program there: a $20 million federal grant in 2010 to weatherize homes. According to the dyed-in-the-wool leftist
Seattle Post-Intelligencer
, the goals of the program were to create 2,000 jobs and retrofit 2,000 homes. Yet on August 15, 2011, the
Post-Intelligencer
reported
But Those Three Homes Are Grateful.
How busty? Jayne Mansfield busty. JaMarcus Russell busty: "As of last week, only three homes had been retrofitted and just 14 new jobs have emerged from the program. Many of the jobs are administrative, and not the entry-level pathways once dreamed for low-income workers." And that's Obama's core constituency, the mainstream media, telling the truth about his dismal green jobs failures. His detractors have been somewhat less circumspect.
Investors.com